The Most Watched TV Shows On Netflix In 2019 So Far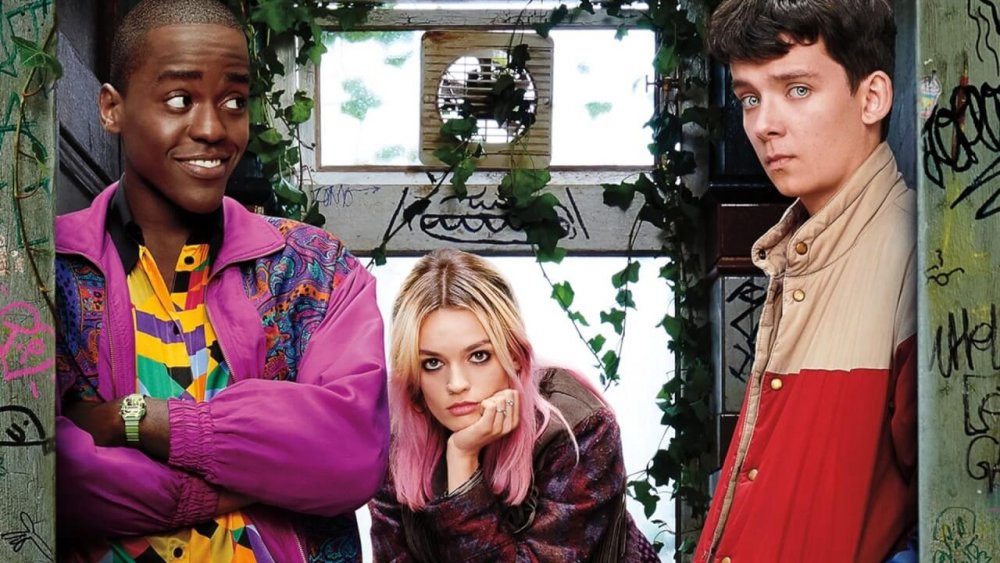 Netflix
Ever wonder whether those binge-watching sessions of your favorite Netflix shows have amounted to anything? Well, the streamer has revealed the answer: yes. 
As part of its third-quarter investor earnings report, Netflix listed 10 of the most watched series from October 2018 to September 2019 (via The New York Times). Though the list isn't an official run-down of the top-performing shows of 2019 (since it doesn't account for October, November, and December 2019), it does give us a collection of the series subscribers have loved the most over the past year and what they've dug in 2019 so far. 
Up at the top with 64 million total viewers is the third season of Stranger Things, the Duffer Brothers-created sci-fi series that recently took its gang of teen heroes to the busy swimming pool, a rat-infested abandoned warehouse, the top of a hill to set up a hand-made radio tower, and to the Starcourt Mall, home to an underground portal to the Upside Down operated by Russians and the site of the battle between humans and the evolved Mind Flayer monster. 
With a total of 45 million viewers tuning in from its premiere date in February 2019 to the end of September 2019, the comic book adaptation The Umbrella Academy came in under Stranger Things. The first season of the show, which centers around the dysfunctional Hargreeves family of pseudo-superheroes as they attempt to prevent the coming apocalypse, received strong reviews and garnered a dedicated fan following — so it's no wonder that Netflix gave The Umbrella Academy a second season. Will it perform just as well as the first? Only time will tell. 
Up next, with 44 million total viewers, is the third season of Money Heist, the Spanish crime drama series created by Álex Pina. 
Pulling in a total 40 million viewers each, You and Sex Education were among the most watched Netflix series as well. You stars Elizabeth Lail as graduate student and aspiring writer Guinevere Beck and Penn Badgley as Joe Goldberg, a bookstore manager who forms a dangerous obsession with Beck. Created by Laurie Nunn, Sex Education is a whip-smart comedy-drama that focuses on socially awkward teen Otis Milburn (Asa Butterfield), his sex therapist mother Dr. Jean F. Milburn (Gillian Anderson), and the "sex clinic" Otis sets up with his friends Eric Effiong (Ncuti Gatwa) and Maeve Wiley (Emma Mackey).
The last five spots went to the eight-part documentary Other Planet (33 million viewers); Unbelievable (32 million viewers), the gripping series based on T. Christian Miller and Ken Armstrong's Pulitzer Prize-winning article; the Christina Applegate-Linda Cardellini two-hander Dead to Me (30 million viewers); When They See Us (25 million viewers), Ava DuVernay's moving series about the Central Park Five; and the Spanish-language drama Elite (20 million viewers). 
It's no surprise that Stranger Things season 3 topped the list of most watched Netflix shows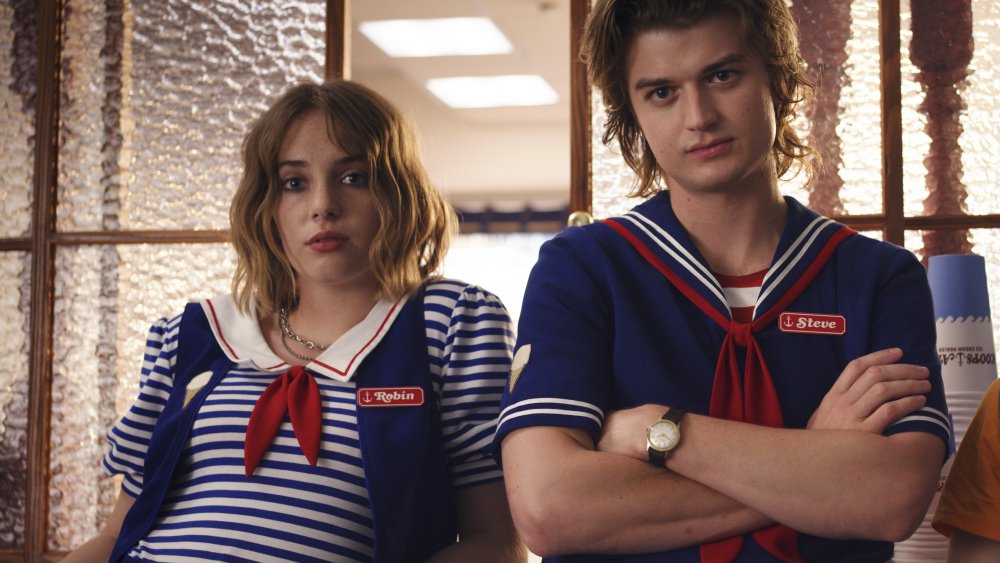 Netflix
Stranger Things season 3 attracting tens of millions of viewers after its premiere isn't shocking in the slightest considering how popular the show is and how well the new season performed on Netflix. Though the streamer is usually tight-lipped about viewership numbers, Netflix confirmed in its Q3 report that Stranger Things season 3 was not only the most watched TV series on the site over the past year, but also the most watched season of the show thus far. In its first four weeks after debuting on Netflix on July 4, the third season of Stranger Things pulled in 64 million viewers — which means that its actual viewership total is probably much, much higher than that. It's likely that at least 75 to 80 million viewers have tuned into Stranger Things season 3 by now. 
Netflix has a few more original series to roll out before 2019 is over, so keep those eyes glued to your device of choice. Who knows? Maybe an upcoming release will be a big enough hit to crack this top 10 list.