Grown Ups 3 - Will It Ever Happen?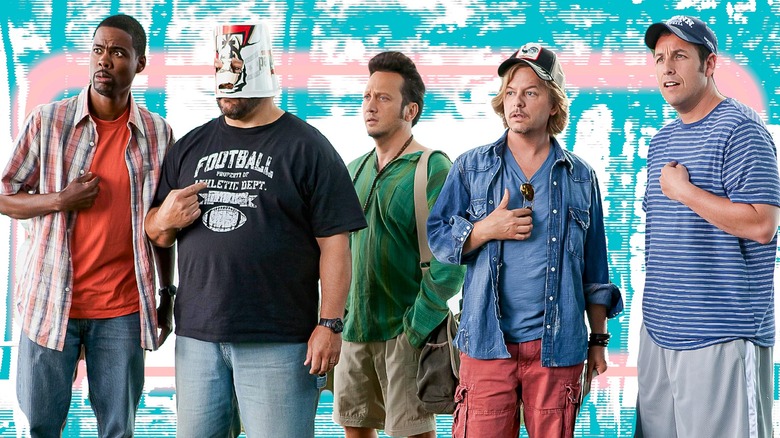 Static Media
Some movies are about riveting plots, others about memorable characters. On the other hand, Adam Sandler's 2010 comedy "Grown Ups" and its 2013 sequel "Grown Ups 2" are light on plot and not too heady because they're all about vibes and feelings. 
The "Grown Ups" movies are low-key and laidback, centered around a group of friends (played by Sandler, David Spade, Chris Rock, Kevin James, and Rob Schneider) who've known each other forever and are just enjoying one another's company, razzing each other, reflecting on life, and taking their families on vacation. They're warm, and they're fun. The real, off-screen friendship between the main cast members certainly doesn't hurt, and audiences around the world found "Grown Ups" and "Grown Ups 2" so charming and engaging that the comedies took in more than half a billion dollars at the box office.
Seemingly almost as soon as the credits rolled on "Grown Ups 2," fans started wondering about a sequel, so strong is the pull into the realistic world of those five adult friends chatting and getting up to nonsense. Here's why "Grown Ups 3" hasn't happened yet — and if another reunion is in the works.
Why isn't Grown Ups 3 happening yet?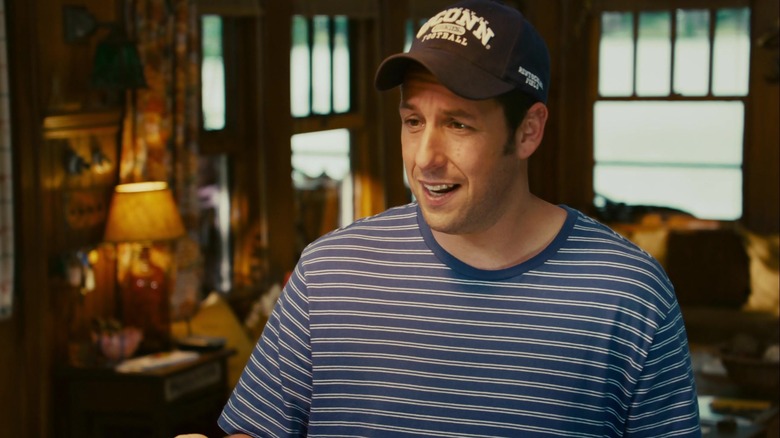 Sony
Even if Adam Sandler and his "Grown Ups" co-writers Tim Herlihy and Fred Wolf were to come up with a great idea to revive the franchise with a third movie more than a decade after the last installment, they could be stymied by rights and release issues. 
Sandler's Happy Madison Productions made "Grown Ups" and "Grown Ups 2," but Sony Pictures Entertainment subsidiary Columbia Pictures distributed them, thereby controlling the rights to the films. Shortly after the release of "Grown Ups 2" in 2013, Sandler and Happy Madison signed a deal to make movies exclusively for Netflix. The contract renewed in 2017 and 2020, and because Sony and Columbia own "Grown Ups" and Sandler is a company man with rival Netflix, it would take some complicated and expensive rights maneuvering to make "Grown Ups 3" happen. 
Not only would it be a tough business arrangement for Sandler, he's plenty busy with Netflix — starring in and producing eight features in the last five years — and doesn't seem to have the time or inclination to revisit "Grown Ups."
What the cast and crew have said about Grown Ups 3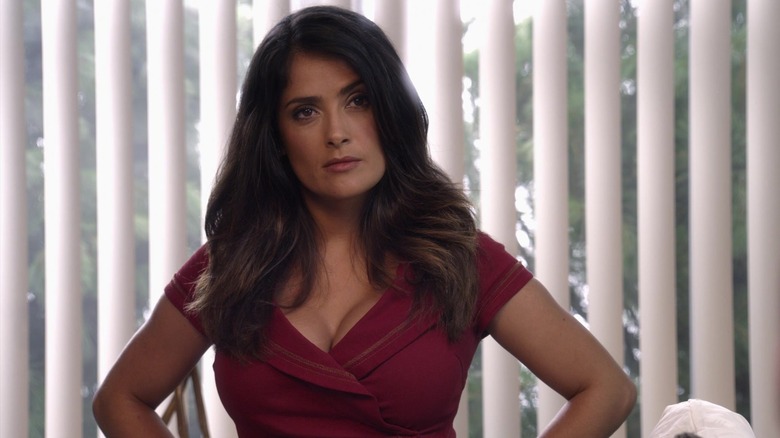 Sony
When the cast members of the "Grown Ups" go around doing press, interviewers love to ask about the status of a third movie in the comedy franchise. Most of the actors remain open to the idea, but they aren't ready to build their hopes up just yet.
"[Adam Sandler] had talked about it, and there was another script out there that wasn't approved," Nick Swardson (Nick in "Grown Ups 2") said on "The Rich Eisen Show" in 2020. Comments by Maria Bello (Sally Lamonsoff) make the prospect of a sequel seem dim at best. "People have talked about it, and we've heard it might happen," the actor told Flickering Myth. "But I don't know if there is a script, I don't know what there is. But I hope so because, boy, it's fun to work with those guys." 
Salma Hayek (Roxanne Chase-Feder) enjoyed making the films, but she isn't sure if a part three will happen. "There's been some talk, but I don't know exactly what," she said during a 2017 press junket. However, she did admit that her daughter really wants her to do a third film because she enjoys being on the set with the rest of the cast and their families. "My daughter keeps ... begging me to get it going. 'Why don't you produce it, Mom, so we can go back on vacation with the Sandlers?'"
As for those working behind the scenes, Dennis Dugan has directed eight Sandler movies, including both "Grown Ups" installments. He probably won't direct "Grown Ups 3" because he's not so sure it'll ever get made. "There's been talk of another 'Grown Ups,' but I don't know where that stands," he told The Hollywood Reporter in 2015, adding that he often brainstorms project ideas with Sandler.
What could be explored in Grown Ups 3?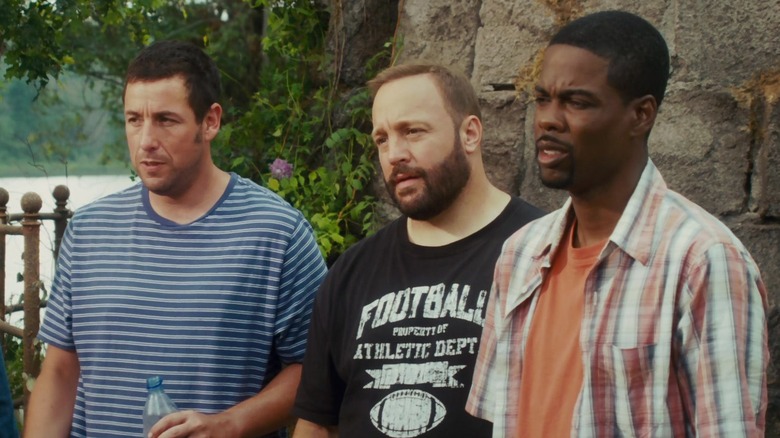 Sony
In 2019, while getting quite a bit of Oscar buzz for his performance in the thriller "Uncut Gems," Adam Sandler said on "The Howard Stern Show" that if he didn't get a nomination, he was "going to f*****g come back and do [a movie] that is so bad on purpose just to make you all pay." Sandler didn't get the Oscar nod, so he could make good on his promise and make "Grown Ups 3: Fart Camp," as speculated by Entertainment Weekly. 
Seriously though, there's no reason to expect that the cast and crew of a "Grown Ups 3" would veer away from the formula that made the first two films such massive box office hits. "Grown Ups 3" would likely be a movie where Adam Sandler, Kevin James, Chris Rock, Rob Schneider, and David Spade gently lament getting older during an elaborate group vacation with their supportive families in tow. In the past, the locale has been cabins and water parks, so this adventure could take them to some other low-key, palatable vacation spot.
When actually asked about the potential plot of a follow-up film, Sandler, Spade, and James deflected with a few jokes. "'Grown Ups 3' will be just the scenes we cut out of this one," Spade told HeyUGuys during a "Grown Ups 2" promotional interview. "But you can narrate it," Sandler added.
Who would star in Grown Ups 3?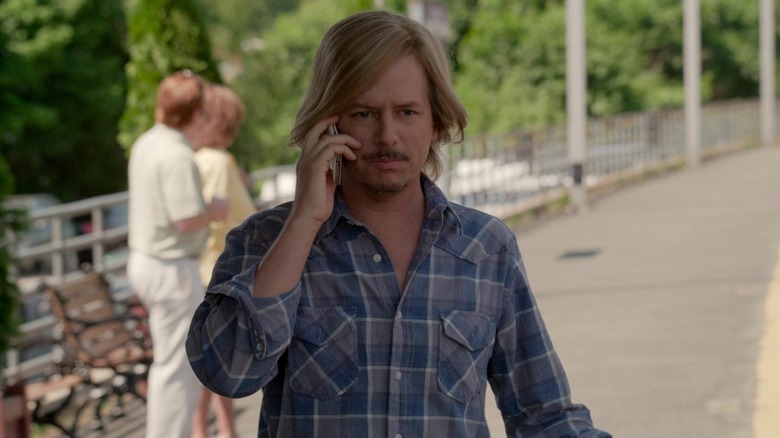 Sony
When putting together the movies he writes, produces, and stars in, Adam Sandler prefers to populate the cast list from a pool of collaborators – friends and colleagues that he's worked with for as long as three decades.  And that's especially true for the "Grown Ups" movies.
The original "Grown Ups" and "Grown Ups 2" featured a high concentration of "Saturday Night Live" stars (both from Sandler's era and after), as well as actors who'd previously worked with Sandler. Most of these repeat Sandler cronies would likely reprise their roles as members of a tight-knit friend group (and their extended families) if "Grown Ups 3" were ever to get a green light. It seems pretty clear that David Spade would want to return as Marcus Higgins. While on the "Literally! With Rob Lowe" podcast, Spade told the host, "That movie was like good, family, not dirty, funny movie, and the second one too, so I think we should do another one like that."
Chances are good we'd also see the like of Chris Rock, Kevin James, Nick Swardson, and Maya Rudolph. We would also hope that Rob Schneider would return as Rob Hilliard. Schneider says he didn't show up in "Grown Ups 2" due to conflicts involving scheduling and pay, although he did return to the Sandler-verse for titles like "Hubie Halloween," so we'd assume that he'd reprise the role of Rob in a "Grown Ups 3."
Grown Ups 3 sort of exists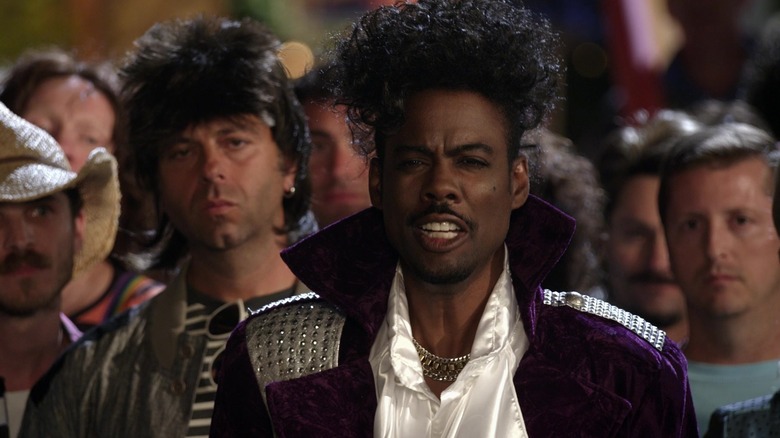 Sony
While a fully sanctioned, fully produced, feature-length follow-up to the two existing "Grown Ups" movies doesn't look to be happening presently or anytime soon, parties outside Adam Sandler's network have tried to move the needle, if only in jest. 
For example, comedian Tom Scharpling – best known for hosting the cult beloved radio program "The Best Show" and writing for "What We Do in the Shadows" – took it upon himself to write an unsolicited screenplay for "Grown Ups 3." Scharpling uploaded the script to the internet in 2020, whereupon it went viral. It's a self-referential movie, combining Sandler's broad comedy with his more critically acclaimed fare, finding the cast playing themselves as they film a "Grown Ups" sequel while a serial killer hunts them.
And "Grown Ups" and "Grown Ups 2" are essentially movies about and built around Sandler hanging out with his friends, most of them he knows from his "Saturday Night Live" days in the early 1990s. While "Grown Ups 3" hasn't yet made it to film, the main cast has appeared in numerous movies together, many with a "Grown Ups" goof-around tone influencing the plot, such as "Pixels," the "Hotel Transylvania" movies, "The Ridiculous 6," and "Hubie Halloween."