The Real Reason Rob Schneider Wasn't In Grown Ups 2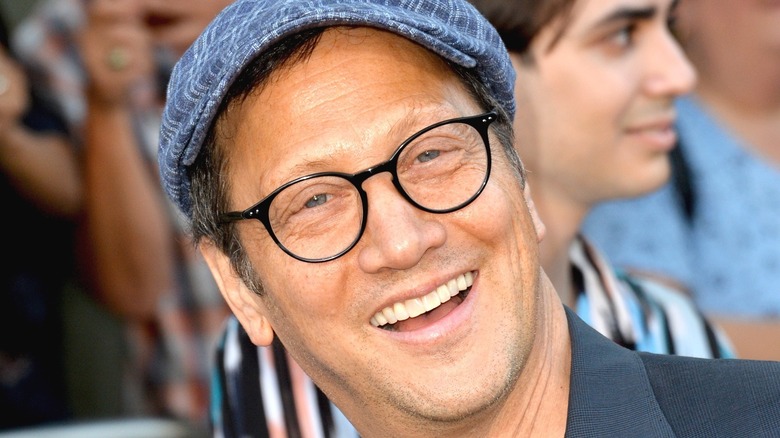 Featureflash Photo Agency/Shutterstock
Rob Schneider was always part of the Adam Sandler crew. Schneider, Sandler, Chris Rock, David Spade, and Chris Farley all joined the "Saturday Night Live" cast during Season 16 (1990-91) and dominated the sketch comedy show for the first half of that decade (via the "SNL" Wiki). After "SNL," Schneider reliably appeared in films starring his former castmates, with parts in notable Adam Sandler movies like "The Waterboy," "Big Daddy," "50 First Dates," and "The Longest Yard" in the late '90s and early 2000s (via IMDb).
In 2010, Schneider was part of the main cast in the Happy Madison production "Grown Ups," which also starred Sandler, Rock, Spade, and Kevin James. The five men play childhood friends who reunite for the first time in years after the death of their beloved youth basketball coach. "Grown Ups" was a massive hit — it made $162 million at the U.S. box office, making the film the 13th highest-grossing movie domestically in 2010 (via Box Office Mojo).
A sequel to the profitable film, "Grown Ups 2," was released in 2013. All the original cast returned save for Schneider, whose character Rob Hilliard was noticeably missing for the second installment. In fact, comedian Nick Swardson replaced Schneider in the movie (via Vulture). He played Schneider's character's brother, Nick Hilliard.
So why didn't Schneider join in on the sequel's fun?
Rob Schneider said his absence had to do with money and scheduling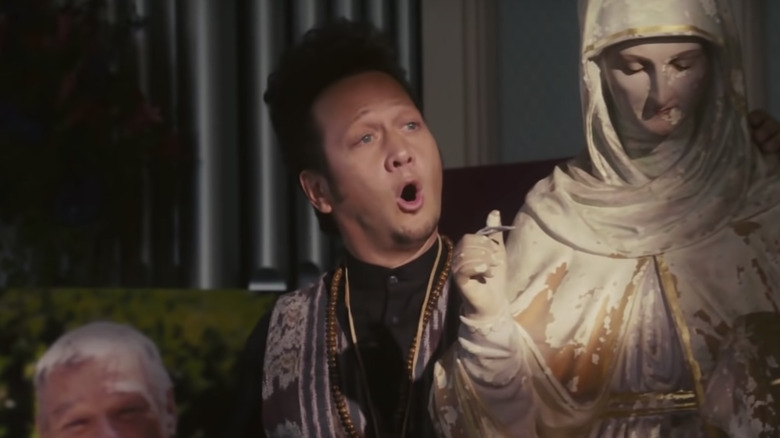 Sony Pictures Releasing
A 2013 report by Vulture cites a radio interview in which Schneider indicated two major reasons why he didn't appear in "Grown Ups 2" — money and scheduling problems.
"They're doing Grown Ups 2 without me. Mistake," Schneider said (via Vulture). "They should have paid me a lot of money ... Well, truthfully, I wasn't sure if I'd have my TV series, so it was an availability thing, but at the end of the day, they should have [said], 'What money does Rob need?'"
In 2012, Schneider starred in a short-lived CBS sitcom titled "Rob" that only aired eight episodes. CBS canceled the series in May 2012 (via TV By The Numbers), right around the same time "Grown Ups 2" started filming in Massachusetts, according to The Boston Globe. Had "Rob" been renewed for a second season, it's likely Schneider would have been tied up working on his sitcom — but as Schneider said, it seems Happy Madison did not offer the actor enough money to make a reprise happen. 
While Rob Schneider's Hollywood star certainly dimmed in the 2010s, he does still work with Adam Sandler and co. on occasion. Schneider appeared in the 2020 Netflix comedy "Hubie Halloween" alongside several of his "Grown Ups" co-stars, and he is scheduled to appear in Netflix's upcoming football comedy "Home Team" starring Kevin James (via THR).