The Underrated Medical Comedy Series You Can Watch On Netflix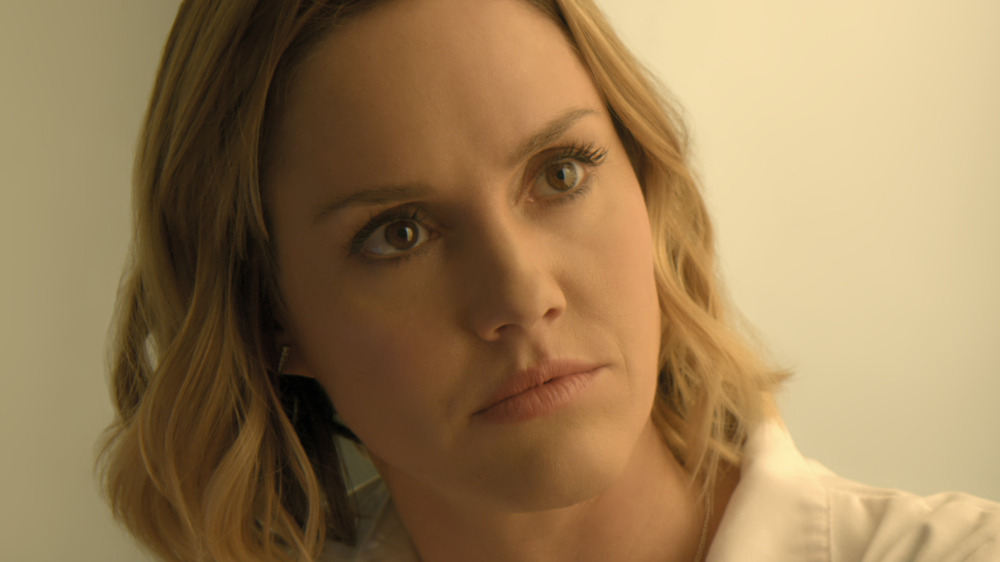 Netflix
Broadcast TV procedurals are can be silly. Every week, lawyers or doctors or cops or secret agents or whoever deal with a new emergency that would be the biggest, most defining event in a normal professional's career. They do things that defy the laws of physics. The dialogue is riddled with excessive jargon and exposition, and the acting can be hammy. They're ripe for parody.
Enter Medical Police, a comedy series that kills two birds with one satirical stone, sending up medical dramas and law enforcement action dramas at the same time. The underrated show is available to stream on Netflix if you're in the mood for something really, really goofy.
Medical Police is a spin-off of the Adult Swim comedy series Childrens Hospital, which was a parody of medical dramas like Grey's Anatomy. However, Medical Police adds international espionage into the mix. It's sort of like if characters from New Amsterdam suddenly found themselves on The Blacklist. 
The show stars excellent comedic actors Erinn Hayes and Rob Huebel as Dr. Lola Spratt and Dr. Owen Maestro, physicians from Childrens Hospital who discover a virus that could wipe out humanity. They're recruited as top-secret government agents to travel the globe in search of a cure. They work for "a secret division of the CDC" that "hunts down two things: diseases and criminals." Over the course of their mission, they uncover a sinister conspiracy that will stop at nothing to thwart them and take over the world.
Medical Police is one of the goofiest shows you'll ever see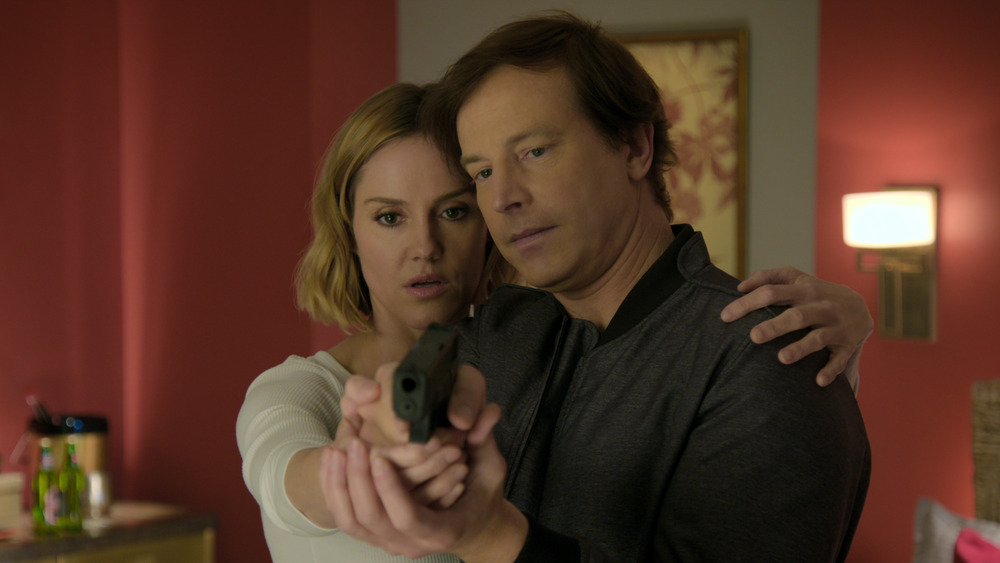 Netflix
The series was created by Childrens Hospital's Rob Corddry and writers Krister Johnson, Jonathan Stern, and David Wain, the latter of whom also directed the pilot and several other episodes. The extreme silliness of Wain's Wet Hot American Summer franchise is a big part of Medical Police's DNA. And like Childrens Hospital and Wet Hot American Summer, it's packed with famous and funny guest stars, including Randall Park, Craig Robinson, Jon Hamm, and Jason Schwartzman as a criminal known as "The Goldfinch."
The show premiered on Jan. 10, 2020, shortly before the real global pandemic officially reached America, and the timing may have contributed to the show not getting as big as it should have. The show has a lower audience score than critical score on Rotten Tomatoes, 74% to 92%. Judging by the smattering of one-star audience reviews on Rotten Tomatoes, some of the people who disliked it didn't seem to understand the show's ironic tone. There were a lot of people, though, who did get what the show was going for, and still didn't like it.
The show has not been officially renewed or canceled, so we don't know if there will be a season 2. But if you watch it now –- and you should –- you may help Netflix see that there's still interest in this hilarious little series.