What Renesmee From The Twilight Saga: Breaking Dawn Looks Like Now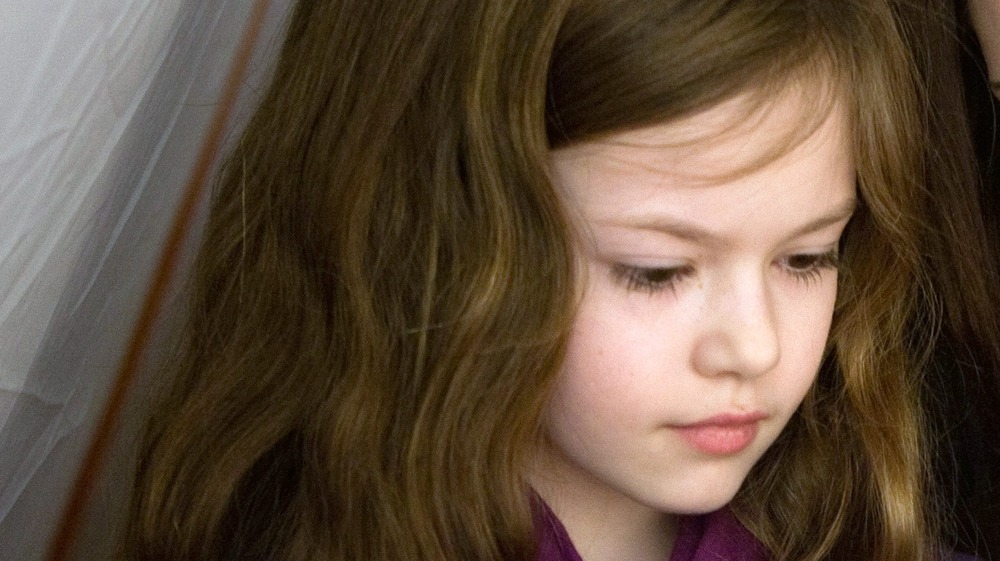 Summit Entertainment
In the 2011 film The Twilight Saga: Breaking Dawn – Part 1, Bella Swan (Kristen Stewart) and her vampire beau Edward Cullen (Robert Pattinson) finally tie the knot. At first, they experience post-marital bliss and have a romantic honeymoon on a private island owned by the Cullens. However, their trip is cut short when Bella discovers she somehow managed to get pregnant with a vampire-human hybrid. Due to the nature of the pregnancy, the 18-year-old gives birth to a full-term baby in less than a month and names her Renesmee. 
Things get even more complicated in 2012's Breaking Dawn – Part 2 when Bella's former love interest Jacob Black (Taylor Lautner) imprints on her infant daughter, meaning the Quileute shape-shifter will have a romantic relationship with her when she fully matures at the age of 7. The Volturi coven is also under the impression that Renesmee is a dangerous immortal child and travels to Forks, Washington, to murder her before she can do any damage. However, they soon realize their mistake and spare her life.
Mackenzie Foy was just 9 years old when she was cast to play Renesmee. To best translate the character's rapid aging from the page to the screen, the filmmakers decided to use body doubles and "superimpose[d] Mackenzie Foy's face on the three other actresses' bodies in the scenes where she is at varying ages/sizes," as reported by Cafe Mom. Here's how she looks like now, close to a decade after Breaking Dawn — Part 2's release.
The 'Breaking Dawn' actress looks quite different since she played Renesmee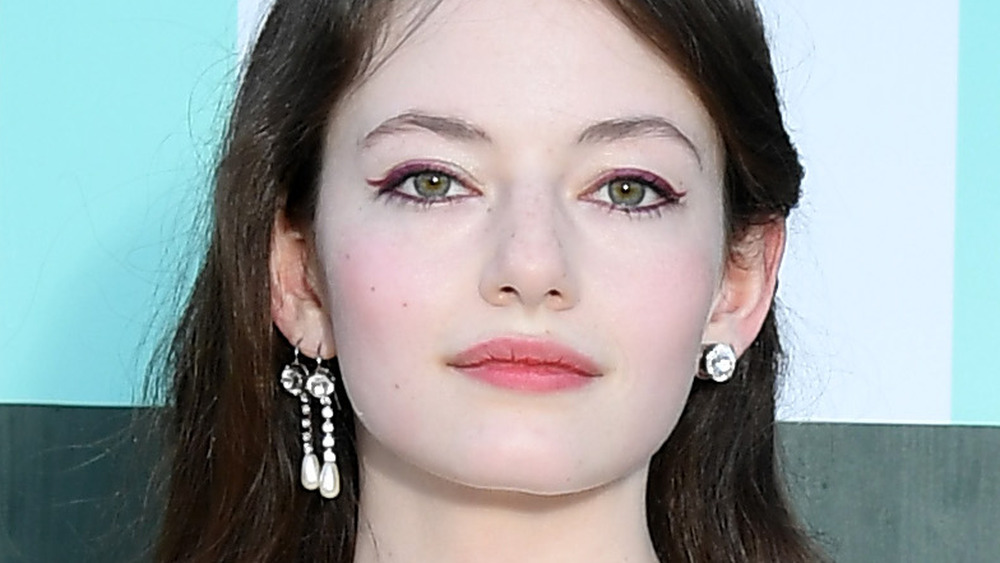 Pascal Le Segretain/Getty Images
While audiences did catch a glimpse of an adult version of Renesmee with Foy's face at the end of Breaking Dawn — Part 2, fans of the franchise still may find it shocking to see what the actress looks like now. After all, she joined the Twilight cast over a decade ago. Following Breaking Dawn — Part 2's premiere in 2012, Foy has had starring roles in quite a few films, including The Conjuring, Interstellar, and The Nutcracker and the Four Realms. Most recently, she played Jo Green in the Disney film Black Beauty. In November 2020, Foy spoke to Hollywood Life to promote the movie, which is based on Anna Sewell's 1877 novel. During the interview, she mentioned that she has a strong appreciation for the Twilight film series.
"I mean I was nine when all of that started so looking back at it, it is really just... I see that I was really, really lucky to be a part of something like that and how unique of an experience that was... The memories I have from that film I will have forever," said the 20-year-old. 
Not only is Foy an incredible actress, but she is also quite popular on social media. She currently has over 1.6 million Instagram followers, many of whom presumably wanted to see the little girl from Twilight all grown up.