Whatever Happened To Young Murph From Interstellar?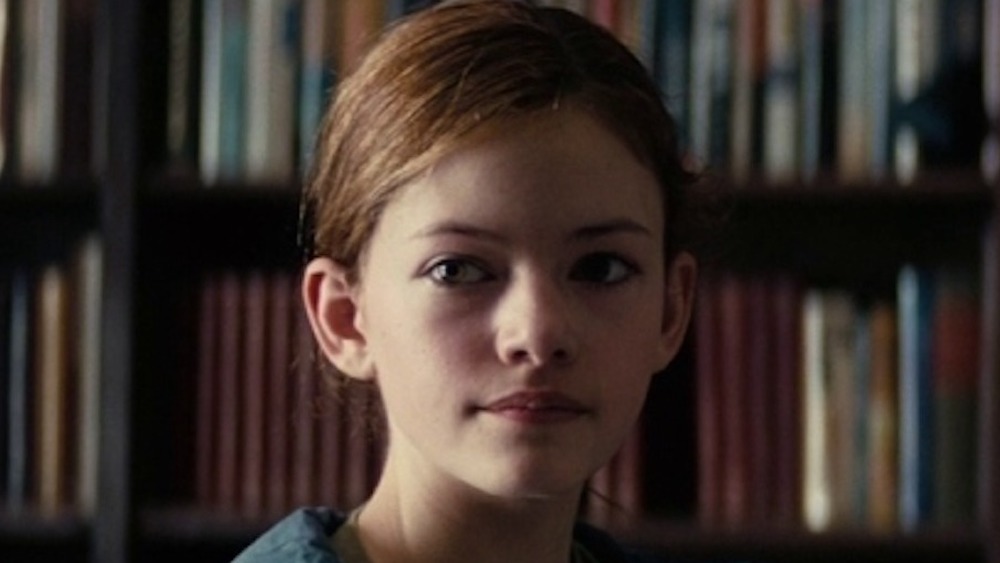 Paramount Pictures
Interstellar, directed by Chirstopher Nolan, came out in 2014 and stars Matthew McConaughey, Anne Hathaway, Jessica Chastain, and Michael Caine. The story unfolds in a dystopian version of the year 2067 in which Earth is rapidly becoming uninhabitable thanks to climate change. A group of astronauts travel to a wormhole near Saturn in hopes of finding a new home for humanity. Former NASA pilot Joseph Cooper (McConaughey) leads the team of researchers on the mission through the wormhole. The film has a suitably Nolan-esque ending, in case you were concerned about everything making perfect sense.
Cooper's daughter, Murphy, often called "Murph," is played by Jessica Chastain in adulthood. Murph becomes a NASA scientist herself as the story unfolds, but at the beginning of the film, before Cooper has taken off on his mission, she's still just a kid. Since Hollywood de-aging software isn't quite ready for primetime, the 10-year-old version of Murph is played by another talented actress: Mackenzie Foy. Without spoiling too much for the three people who still haven't seen Interstellar, Foy's Murph doesn't just dazzle with her heartbreaking portrayal of a young girl about to lose her father in act one — she also makes a surprise return in act three, long after Chastain has picked up the character's mantle. Her reemergence is an important piece of the convoluted story's resolution.
By the time Foy appeared in Interstellar, she had already become somewhat recognizable from her role as Renesmee Cullen in the final two Twilight films, Breaking Dawn – Part 1 and Breaking Dawn – Part 2. Additionally, she played Cindy Perron in The Conjuring, one of the kids living in a haunted Rhode Island farmhouse. But what about since Interstellar? 
While some child stars fizzle out in their teen years, Foy is still shining brightly. Here's a breakdown of what she's been up to recently.
Mackenzie Foy became a Disney princess of sorts in The Nutcracker and the Four Realms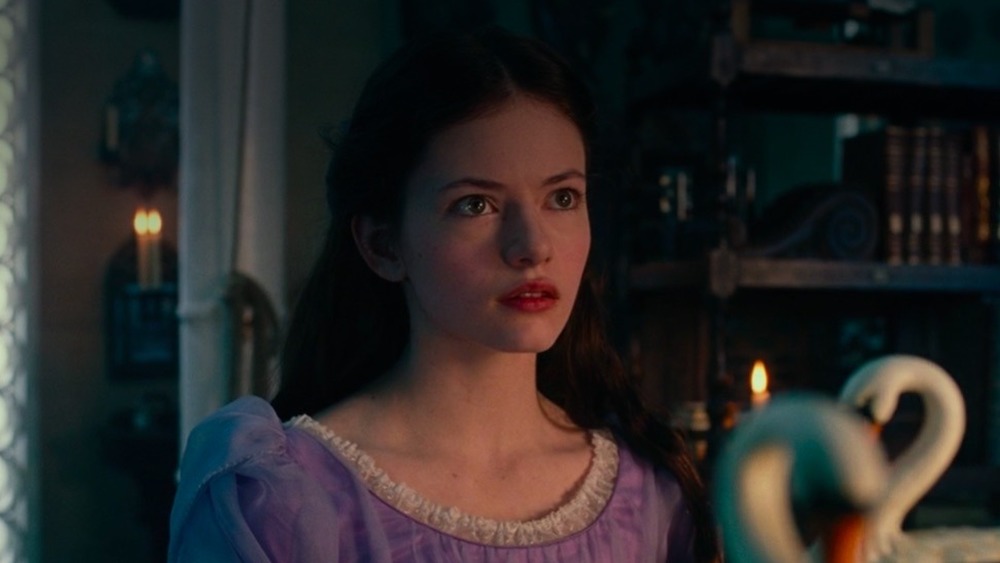 Disney
While she hasn't appeared in anything as widely recognizable as Interstellar, Foy's acting credits since the 2014 film include a couple lead roles. In 2018, Foy landed the lead role of Princess Clara in Disney's The Nutcracker and the Four Realms, which was based on E. T. A. Hoffmann's short story "The Nutcracker and the Mouse King," as well as the famous ballet, The Nutcracker. 
The high-profile fantasy treatment of the classic tale was announced back in March 2016, and Foy joined that summer alongside Kiera Knightley, Misty Copeland, Helen Mirren, and Morgan Freeman — reasonably accomplished company for the up-and-comer. You may think you're pretty familiar with the story of The Nutcracker as imparted by the timeless Tchaikovsky suite, but The Nutcracker and the Four Realms is here to tell you that you don't know the first thing about Nutcrackers, Sugar Plum Fairies, or the beguiling capacity of Hollywood to take something treasured and muck it up with wanton visual effects. 
The Nutcracker and the Four Realms was a flop with both critics and at the box office. Mark Kermode of Kermode & Mayo's Film Review described it thusly: "Bits of it are kind of like ... Harry Potter does The Nutcracker. Or what would it be like if we did Lion The Witch and the Wardrobe meets Tchaikovsky," which may sound like a compliment, though we assure you that's not how he means it.
The film's shortcomings shouldn't be attributed to Foy's performance, however. As Allison Rose of FlickDirect pointed out in her contemporaneous review, "Mackenzie Foy does a very good job as the smart and beautiful Clara and offers a believable performance as this iconic character." That seems to be the consensus — a capable young actress in an otherwise mishandled film. As a result, Foy moved onward and upward from the project, even appearing in yet another Disney film just two years after The Nutcracker's debut.
Foy also starred in Disney's Black Beauty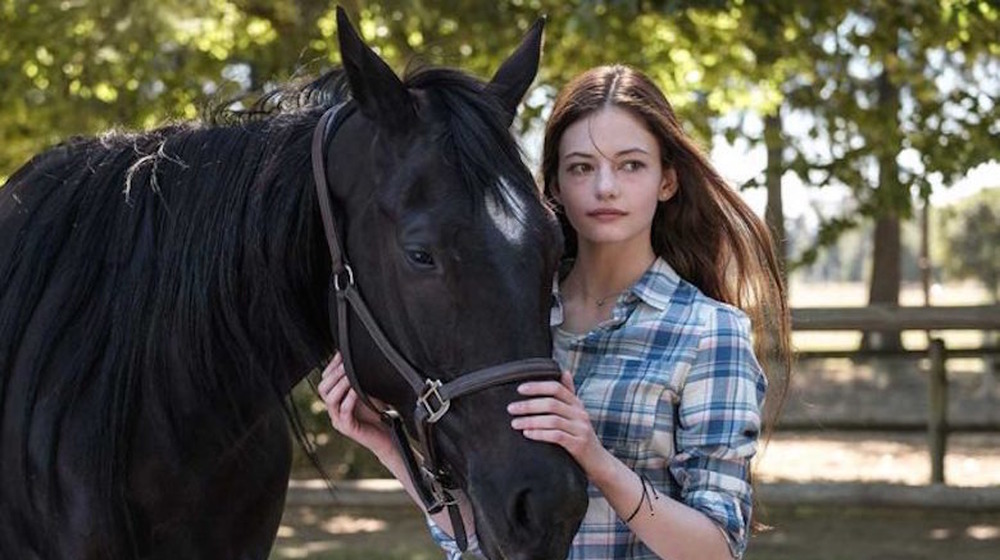 Disney
Black Beauty, the classic 1877 novel about a girl and her horse by English author Anna Sewell, has been adapted for film eight times — and twice rendered into episodic format for British TV! The most recent attempt at a feature length treatment, 2020's Black Beauty, found Mackenzie Foy in the lead role of Jo Green.
Disney updates the story a smidge to the present day. Despite the time displacement, many of the important details from Sewell's novel are still present. Jo is still a young girl who forms a close bond with a wild mustang, the narrator and titular Black Beauty. Though Foy claims top human billing, Beauty is really the star of this adaptation, and as such the horse has a properly famous actor giving voice to its equine narration: Kate Winslet. The film was supposed to have a theatrical release in 2020, but the COVID-19 pandemic put a damper on those plans, and Black Beauty ended up going straight to Disney+, where it's currently streaming.
Mackenzie Foy isn't going anywhere anytime soon. In the near future, she will be acting in an upcoming film called The Man Who Saved Paris alongside everyone's Italian crush, Stanley Tucci; the project is currently in pre-production.