Jeff Winger's Entire Backstory From Community Explained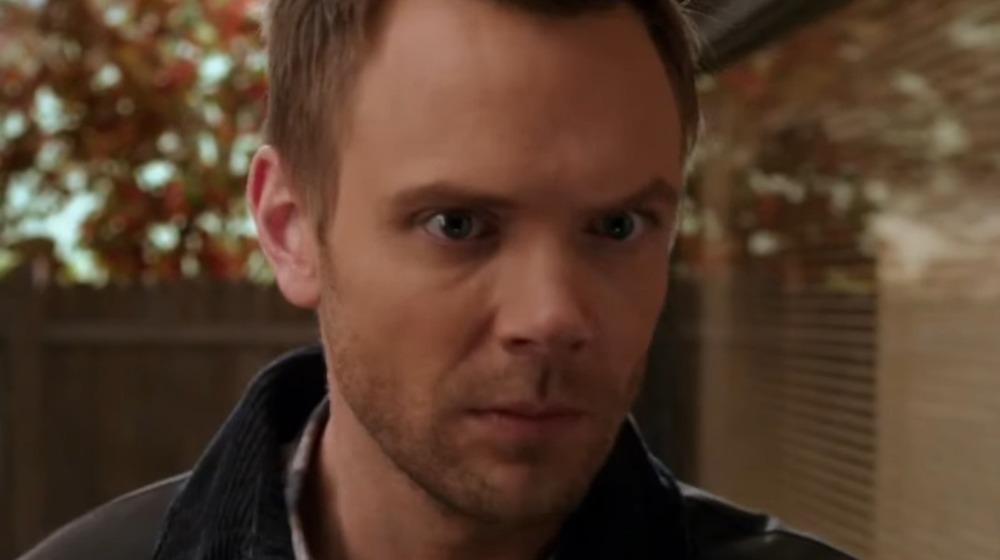 Sony Pictures Television
Even more so than creator Dan Harmon's other breakout show, Rick and Morty, his NBC sitcom Community depended on its excellent ensemble cast for setups, one-liners, and building emotional connections. Community never shied away from exploring characters' hangups and difficult pasts, and it was always willing to build up characters who started on the side, such as Ben (Ken Jeong) or Dean Pelton (Jim Rash).
Of course, while every character on Community was important, the show couldn't help but revolve around its original protagonist, Jeff Winger (Joel McHale). The disbarred lawyer's arrival at the school sets up the premise for the show, and his aggressive pursuit of Britta (Gillian Jacobs) is the catalyst that forms the study group that the show revolves around. Despite Jeff's attitude of nonchalance, his speeches often form the emotional core of episodes. Also, he often found himself putting the good of the group before even his stated goals to get a degree and leave Greendale Community College forever.
Even though Jeff is ostensibly the show's main character, many details about his life before coming to community college are a bit thin. While the show hints at them from time to time, clues about Jeff's history can be few and far between. Here is a closer look at Jeff Winger's entire backstory in Community.
Jeff Winger's early life was marked by the departure of his father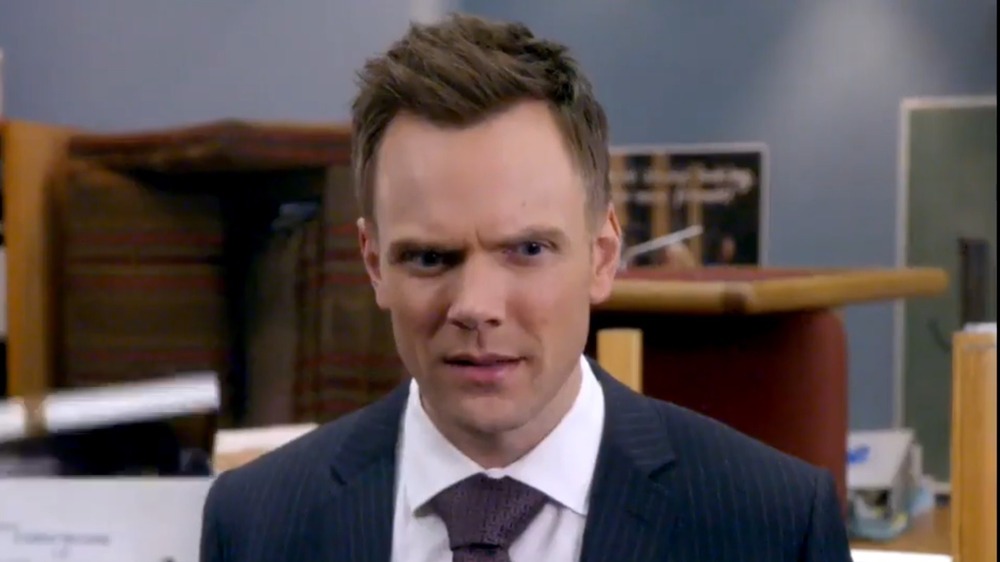 Sony Pictures Television
Jeff was born sometime in the mid-1970s to William and Doreen Winger, although they divorced when Jeff was still young. This divorce would have two essential impacts on Jeff's life because it meant that he grew up without a father — which is a part of several of his more important storylines — and it would inspire him to become a lawyer.
In the season 2 episode "Accounting for Lawyers," Jeff describes his earlier encounter with a lawyer that helped steer his career goals. He explains that his parents' divorce ended in a messy custody battle, in which he met one of the first people he ever admired, the lawyer who left the courtroom in a "great-looking suit and a sky-blue Mercedes SLK." While viewers don't get to learn much more about Jeff's childhood throughout Community, there is one other moment the show explores — his childhood encounter with a bully named Big Cheddar, who he eventually realizes was his friend Shirley (Yvette Nicole Brown). In "Foosball and Nocturnal Vigilantism," a competitive game of foosball causes them to realize their younger encounters, in which a particularly embarrassing foosball loss ultimately caused a 10-year-old Jeff to switch schools.
Likewise, much of Jeff's time in high school is left unexplored, although viewers do get a chance to see a teenaged Jeff auditioning for The Real World: Seattle. During the second season episode "Intro to Political Science," Annie (Alison Brie) plays a tape of Jeff singing a cover of George Michael's "Faith" while wearing aviator sunglasses and a leather jacket with his name spelled out in tape on the back.
Jeff spent his adulthood before the start of Community faking it as a lawyer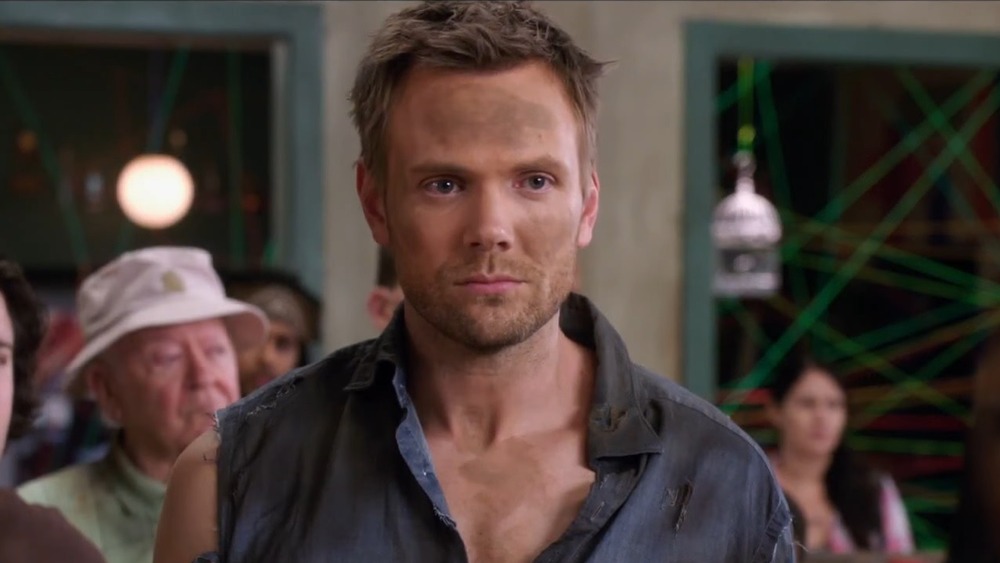 Sony Pictures Television
In the first episode of Community, "Pilot," viewers are introduced to the show's core premise — that Jeff was disbarred after it was revealed that he had never gone to law school. His friend on campus, Professor Duncan, remarks that he thought Jeff had a degree from Columbia — referring to the prestigious New York university — to which Jeff replies, "And now I have to get one from America."
While the show never goes much further into specifics of how Jeff pulled off his lawyer scam, it does explore part of his history as an attorney and how he ended up disbarred. In "Accounting for Lawyers," Jeff's old coworker Alan (Rob Corddry) shows up at Greendale for a Narcotics Anonymous meeting. From Jeff and Alan's interactions, we learn that Jeff worked at a law firm called Hamish, Hamish & Hamlin, where he had specialized in DUI cases and traffic offenses.
The same episode offers insight into Jeff's eventual downfall and the events that led him to attend Greendale. Annie remembers that she had seen Alan in a Narcotics Anonymous meeting, in which he bragged about getting a coworker fired by reporting his fake credentials. Annie, Troy (Donald Glover), and Abed (Danny Pudi) later confirm this information by breaking into Alan's office. While Alan attempts to throw Jeff off his trail by blaming another coworker for turning him in, Jeff decides to keep Alan close to help regain his position at the law firm one day. However, the show's fans know that Jeff's true journey over Community's six seasons would keep him much closer to Greendale than he ever expected.