Why Brandon From Sniper: Ghost Shooter Looks So Familiar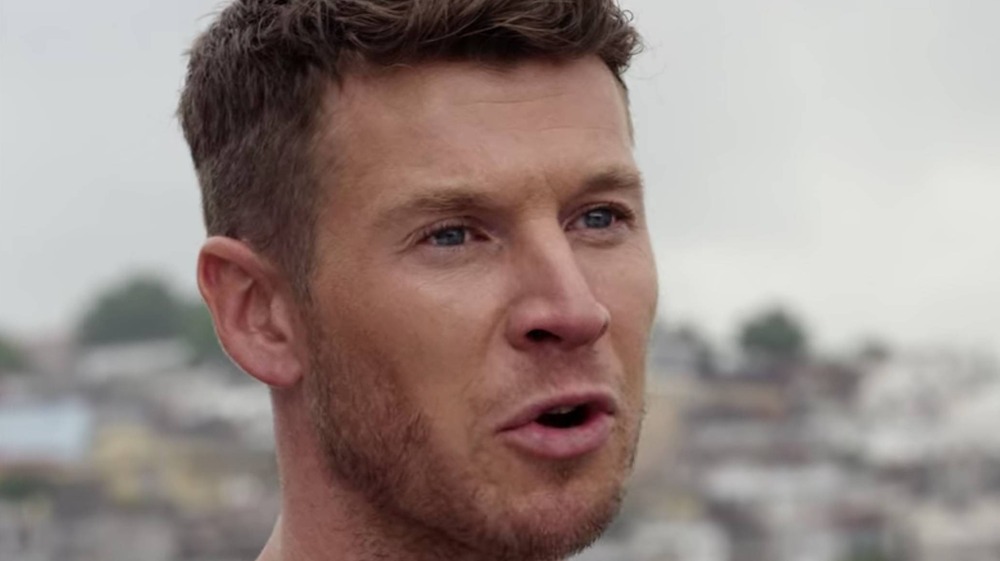 Sony Pictures Home Entertainment
When it comes to long-running action movie franchises, James Bond and Mad Max may initially come to mind, but anyone who's a fan of explosions, car chases, and copious amounts of bloodshed needs to put some respect on the name of the Sniper series. Starting in 1993 with a theatrical release starring Tom Berenger as master assassin Thomas Beckett, who's sent on a mission to Panama to take out a dangerous rebel leader, the series has spawned seven sequels that have all gone direct-to-video. Berenger's no longer the one picking up the scopes, as that honor has gone to Chad Michael Collins, who has portrayed Thomas' son, Brandon, for the last five Sniper movies, including the most recent Sniper: Assassin's End, which came out in 2020. 
Collins perfectly embodies everything expected of a sparkplug like Brandon, even down to the gritty, formidable voice, which is probably why he's also lent his talents to provide the voiceover and motion capture for Alex in Call of Duty: Modern Warfare. But just in case you want to see his face in scenarios outside of taking down dissidents and dealing with double crosses, Collins has an extensive filmography, and if you've seen a fair amount of TV, you've likely seen him before without even realizing it. 
Chad Michael Collins has appeared across different iterations of CSI and NCIS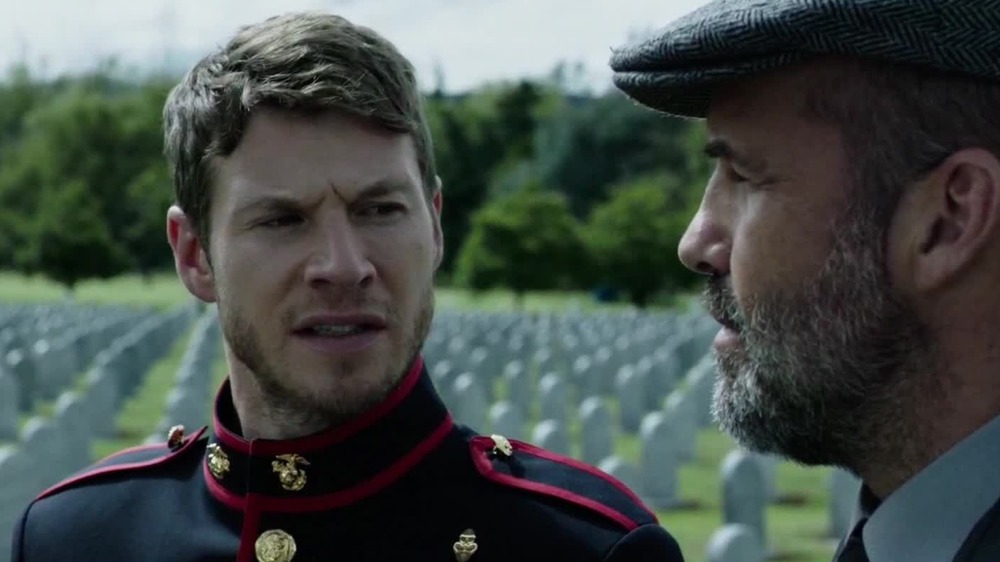 CBS
With a face that demands respect, it should come as no surprise that Chad Michael Collins has appeared as various authority figures across multiple seasons of CSI and NCIS. The first instance of his foray into this universe came in 2011 when he appeared on CSI: NY in the season 7 episode, "Damned If You Do." In this story line, he portrayed Officer Giles, one of the first policemen on the scene of a horrendous assault that left one person dead and another gravely injured. 
It wouldn't be the last time Collins appeared in a network police procedural, and his credits also include roles in NCIS, CSI: Miami, CSI: Crime Scene Investigation, and NCIS: New Orleans. Considering both the CSI and NCIS franchises exist within their own respective shared universes, there are multiple men out there sharing Collins' face. Good thing crossovers don't happen all that often, or some character would end up with a serious case of déjà vu.
Chad Michael Collins stayed alive on Extinct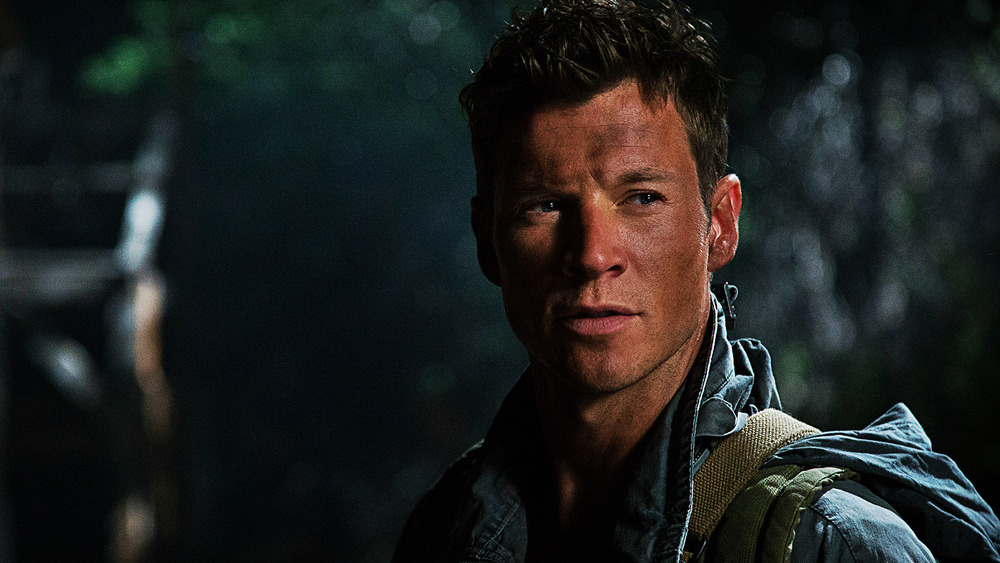 BYUtv
Did you know that Brigham Young University has its own television channel? While there's some religious programming to be found, there have also been more straightforward series, designed to purely entertain as was the case with 2017's Extinct. 
If you're a fan of the likes of Falling Skies and Colony, then this show is right up your alley. Taking place hundreds of years into the future, after aliens have wiped out humanity, the show follows three humans — Ezra (Collins), Lynn (Jaclyn Hales), and Feena (Victoria Atkin) — who have been resurrected. The group is tasked with kickstarting mankind once again, but things are still bleak for civilization. From deadly viruses to other beings lurking about, the humans aren't out of the woods yet, in a narrative that leaves an awful lot of breadcrumbs for the audience to try to decipher. 
Extinct had some serious sci-fi pedigree with Orson Scott Card — author of the Ender's Game series of novels — onboard as one of the writers. Alas, it wasn't meant to last. The show was canceled after a single season.
Most recently, Chad Michael Collins may have haunted your dreams with his segment on Creepshow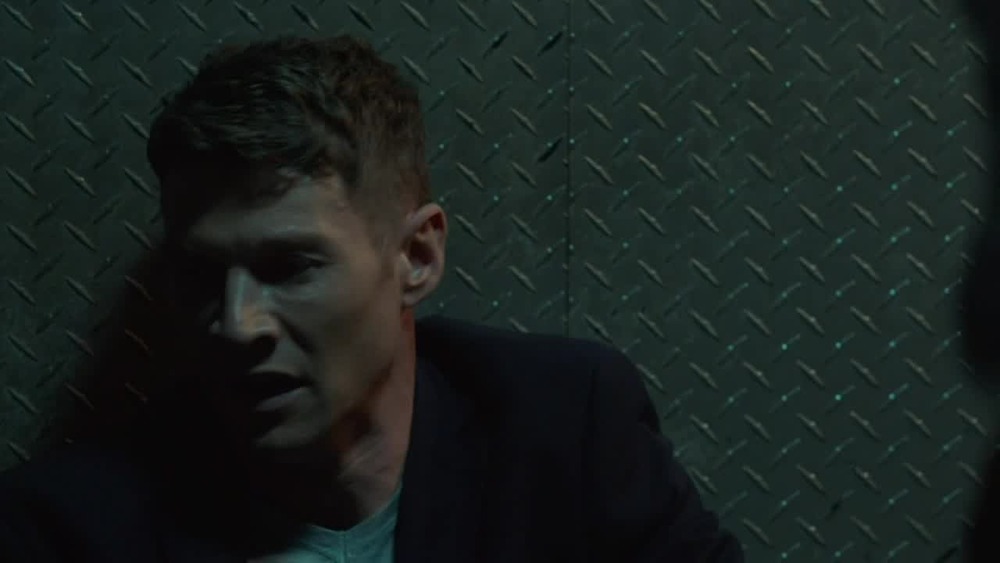 Shudder
While Collins is generally known for portraying characters who always seem cool, calm, and collected, audiences could see a very different side of him with his segment on the Shudder anthology series Creepshow. For the season 1 segment, "Skincrawler," he plays Dr. Sloane, the inventor of a brilliant new weight loss method that utilizes highly advanced leeches to drain the fat out of people. When creepy crawlers get involved with medical procedures, you know nothing good is going to come out of it, and the episode has an appropriately bloody ending. 
Collins is just getting started, and with more people becoming aware of the Sniper franchise thanks to Ghost Shooter heating up the charts on Netflix, hopefully he garners a ton more fans in the process. While we hold our breath for another Sniper installment down the road, we're definitely looking forward to seeing whatever he ends up doing next.