The Action-Packed Sniper Thriller That's Heating Up On Netflix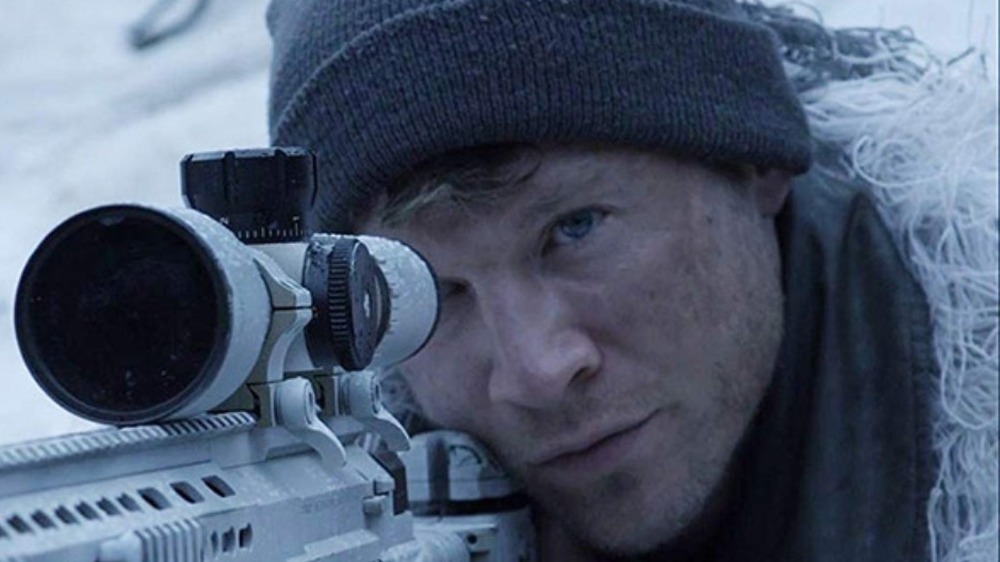 Sony Pictures Home Entertainment
One of the longest-running, but least-heralded film franchises is the Sniper series, a military action franchise that started in 1993, and has continued with seven straight-to-video sequels. The most recent entry into this unfairly overlooked franchise is 2020's Sniper: Assassin's End. 
The franchise follows the adventures of Marine sniper Thomas Beckett (Tom Berenger), and his son Brandon Beckett (Chad Michael Collins), who follows his father into the assassination profession. The sixth film in the franchise, 2016's Sniper: Ghost Shooter, is currently the #4 movie on Netflix's daily Top 10 list in the United States, and the #7 title overall. The increased exposure makes this the perfect time to test out the series, and see if it's for you.
The film is directed by triple first-named direct-to-video sequel specialist Don Michael Paul, whose filmography also includes Lake Placid: The Final Chapter, Scorpion King: Book of Souls, and Tremors: Shrieker Island. In addition to Chad Michael Collins, the cast includes cool dude Billy Zane as Maj. Richard Miller, reprising his role from the first Sniper movie, tough Russian character actor Ravil Isyanov as the commander of the remote Georgian outpost where Brandon gets sent, and Dennis Haysbert, the authoritative voice of the Allstate commercials, as "the Colonel," who oversees the operations and even gets to do a little shooting of his own.
Sniper: Ghost Shooter should satisfy fans of Netflix action movies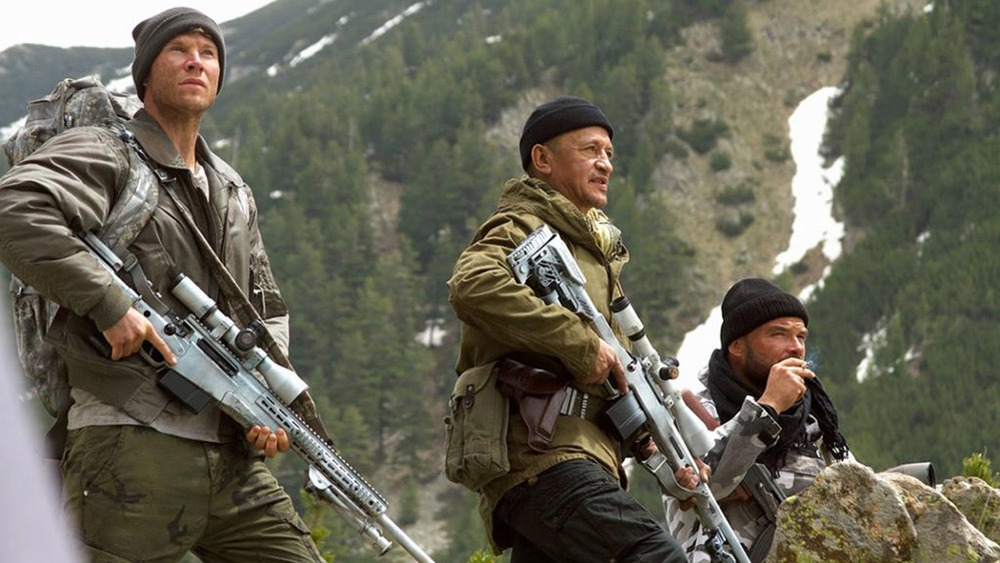 Sony Pictures Home Entertainment
Sniper: Ghost Shooter starts with Brandon hesitating to shoot a reluctant ISIS child soldier in the head, which he feels guilty about. Then, he and his team go off to the nation of Georgia to protect a gas pipeline from terrorists. While the snipers are providing cover for an oil tycoon who's on his way to a meeting with local leaders, they're attacked by a "ghost sniper," who somehow knows their coordinates. Brandon gets exiled to the Caucasus Mountains for questioning the mission and speculating that there's a mole in the outfit. In order to get back in the Marines' good graces, Brandon has to find proof of who the mole is, which will reveal how the "ghost sniper" found their positions. It's all building to a final showdown, where the traitor is exposed and a lot of faceless bad guys get shot from very far away.
The film is an unpretentious action thriller that delivers on explosions, gun fights, and bloody deaths. It's pretty fun if you're in the mood to watch a film that's heavy on the action. As long as you don't expect too much in the way of realism, thoughtful exploration of the role of the American military in the global economy, or characters with a ton of depth, it's the perfect sort of Netflix action movie that's entertaining enough to not turn off.