Why Tommy From What Lies Below Looks So Familiar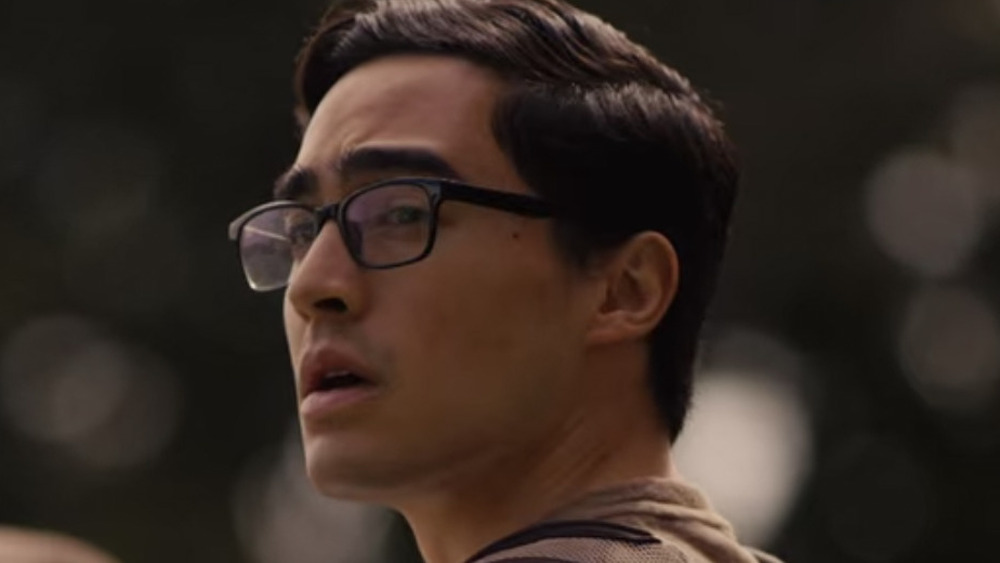 Vertical Entertainment
The 2020 horror sci-fi mystery What Lies Below has gripped viewers since its April 2021 debut on Netflix. 
The film stars Ema Horvath as a teenage girl named Liberty, arriving back to her family's lake house after time away at camp. Nerdy and shy, Liberty is immediately charmed by her mom's new boyfriend John Smith, played by Trey Tucker. On the surface, John, to whom her mother is engaged, seems perfect. He's hot, charming, successful, and very in love with Liberty's mom, Michelle, played by Mena Suvari. Yet he starts to exhibit some strange behavior, including a preoccupation with fish, and the ability to emerge from water completely dry.
Over time, John's aquatic affinities appear less like a weird quirk to Liberty, and more like evidence of something very dangerous, maybe even supernatural, leading to a thrilling film experience.
While there's plenty of mystery in the film, some fans have been more intrigued by trying to figure out where they know the handsome camp counselor Tommy from. If he looks familiar, he should. His name is Troy Iwata, and he's popped up in numerous projects, including one very popular Netflix series. 
Troy Iwata starred in Dash & Lily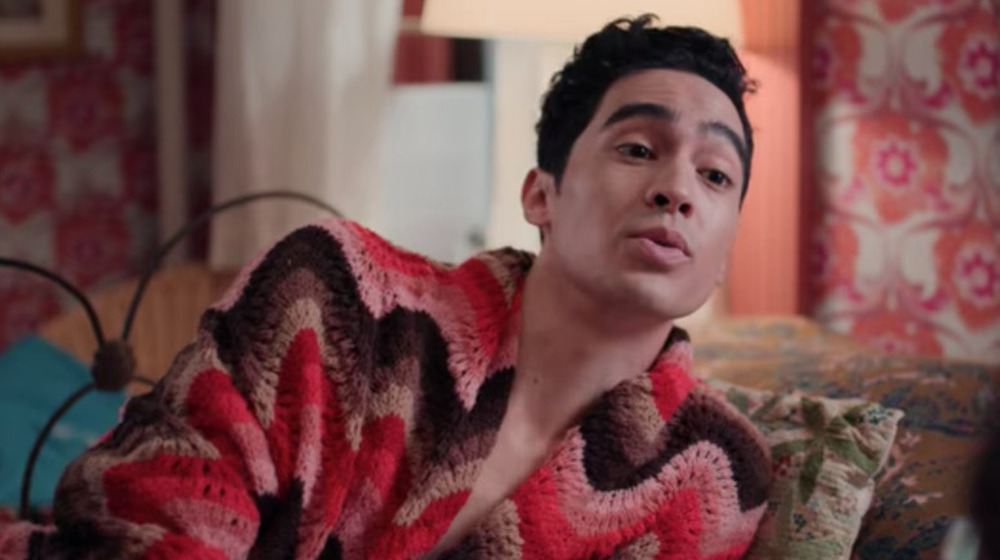 Netflix
Troy Iwata's most notable role to date is starring as Langston in the Netflix original series Dash & Lily. Iwata's Langston is Lily's (Midori Francis), older brother, who supports her throughout her romantic pursuits. 
Executive produced by Nick Jonas and featuring a cameo from him and his very famous brothers, the series is rumored to have an upcoming second season.  Based on the book series Dash and Lily's Book of Dares, written by David Leviathan and Rachel Cohn, Dash & Lily follows two teenagers as they navigate falling in love and growing up in their home of New York City. Dash and Lily isn't your normal teen rom-com, though: the two leads talk and leave each other dares through a notebook left in mysterious locations all around New York City. 
This feel-good series is the perfect cozy Christmastime binge watch, and Iwata's role as loving big brother definitely helps make the series as memorable and enjoyable as it is.  
What else has Troy Iwata been in?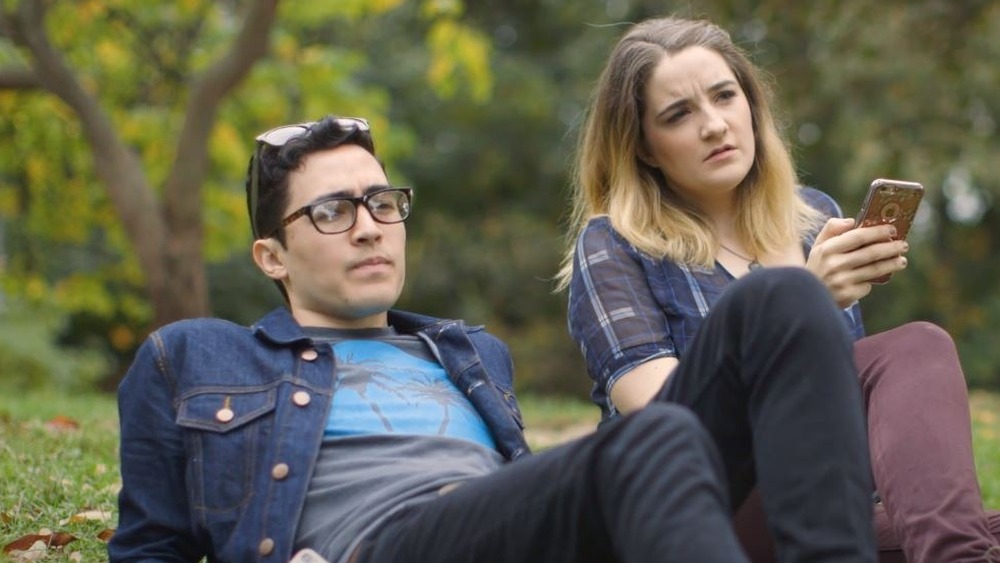 YouTube
Iwata also starred as intern-turned-resident Garo Rose in NBC medical drama New Amsterdam. He's appeared in a number of other network shows as well, including the CW's short-lived Riverdale spin-off Katy Keene, and hit shows such as Quantico and Ray Donovan. 
If you don't recognize Iwata from any of these appearances, though, you might know his face from his large catalog of advertisements. He's made a name for himself working in both print and film advertising, with numerous notable brands including Comcast, Citibank, Ameritrade, Apple, Snapchat, Buzzfeed, Gap, Toys "R" Us, and more. Iwata has also tried his hand at screenwriting in his 2017 independent short film Probably, which premiered on his YouTube channel. 
Troy Iwata certainly keeps busy, and his nearly 30k followers on Instagram show his star power is only continuing to grow. We love what we've seen him in so far, and we're excited to see what he does next.