Why Michelle From What Lies Below Looks So Familiar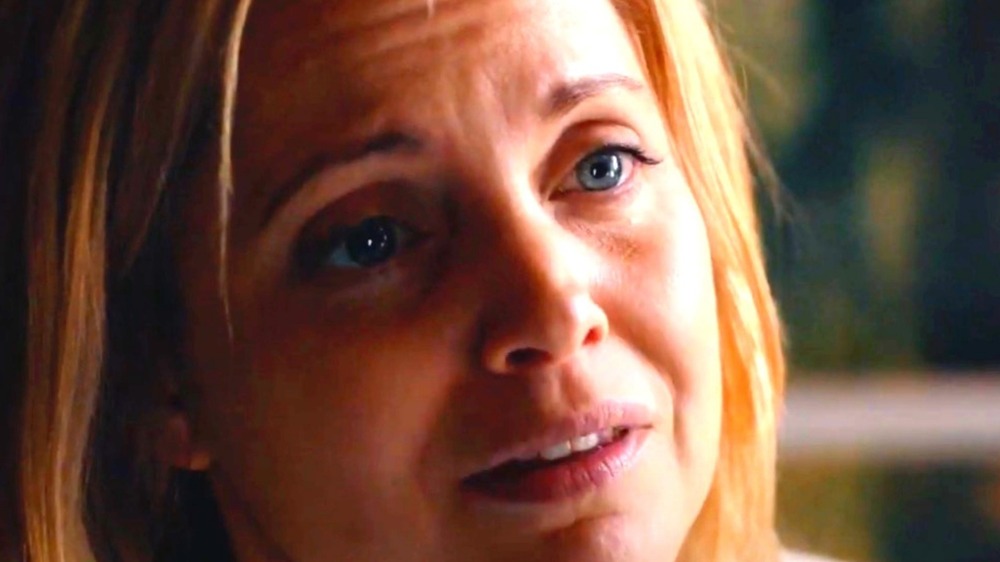 Vertical Entertainment
Being a teen is tough, and when a single parent finds someone new, it can be difficult to adjust — especially if that someone is a terrifying water monster attempting to repopulate its species, by conducting horrific experiments on humans. 
What Lies Below is a surreal, sci-fi horror which stars Ema Horvath as Liberty, a sixteen-year-old who must uncover the dark secret of her mother's new boyfriend before they both become his next victims. The film, which is currently topping the charts on Netflix, will have its audience afraid of ever going near the water again — or handsome strangers. 
Mena Suvari plays Michelle, Liberty's mother, who has no idea of the danger she is in until it is far too late. If Suvari looks familiar to you, don't be surprised. She has had an active career in film and television for decades, and it's likely you've seen at least one of her other roles. Here are some of the things Suvari has done that you may remember.
Mena Suvari was part of the ensemble cast of American Pie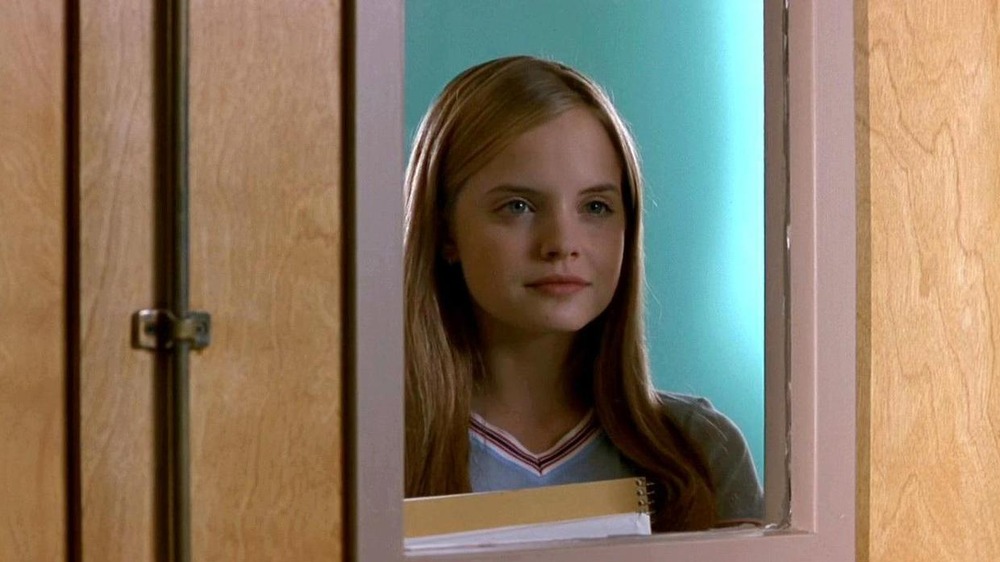 Universal Pictures
Hearing the words "American Pie" will either conjure up lyrics from a classic folk rock tune, or the image of a half-naked teenage boy caught in the act of accosting a flaky dessert. The American Pie movies were a staple of the early millennium, combining a coming-of-age tale with a raunch-fest of sex jokes and awkward teenage hormones run amok. 
1999's American Pie featured an ensemble cast, many of whom have gone on to star in several other successful features. Jason Biggs, Alyson Hannigan, Natasha Lyonne, and Eugene Levy are just a few of the actors from the movies who would receive even more recognition later down the line. Suvari played Heather, the focus of Oz's (Chris Klein) affections, who becomes more than just a sexual conquest.
It wasn't her last film in the franchise, or the end of her character's relationship with Oz. By the fourth entry, American Reunion, Heather and Oz might start out in romances with other people, but their old high school flame is reignited by the end of the film.
Mena Suvari played the so-called BFF in American Beauty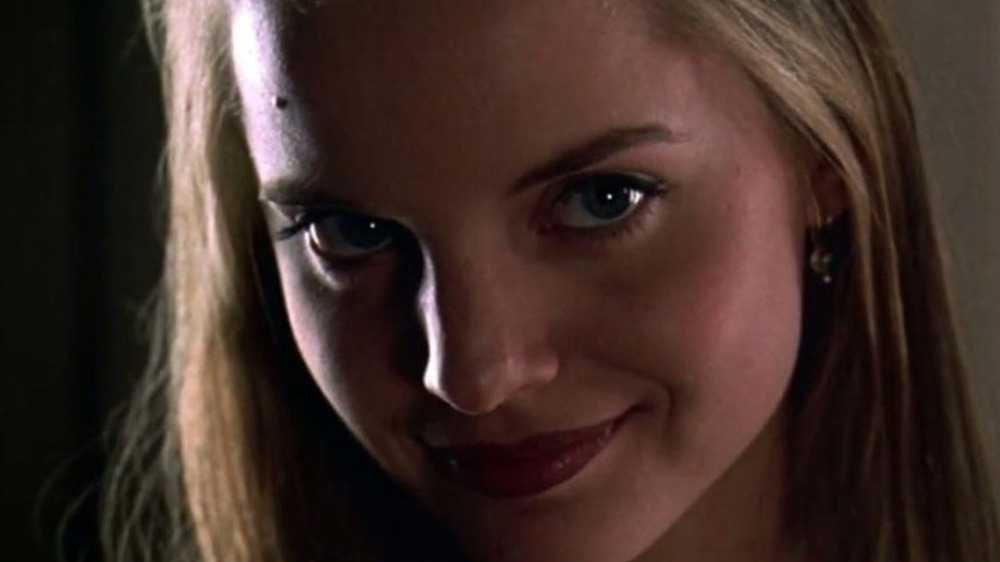 Dreamworks Pictures
American Beauty, the 2000 Academy Award winner for Best Picture, follows the story of the Burnhams, an upper middle class family living in the suburbs with the seemingly idyllic example of the so-called "American dream." Yet as the film takes a closer look at each of the family members, we can see the disturbances lying just below the surface, threatening to shatter the fragile glass house of their lives.
The Burnhams' teenage daughter, Jane (Thora Birch), seems to be the only one to see just how screwed up their family truly is. Jane's longtime best friend is Angela Hayes, played by Mena Suvari. When a strange young man enters her life, Jane comes to realize that Angela is not the true friend she pretends to be. The conceited Angela is constantly putting Jane down in every way possible, making Jane's life even more miserable. Things get especially complicated when Angela catches the lecherous attention of Jane's father, Lester (Kevin Spacey.)
Six Feet Under featured Mena Suvari as the free-spirited Edie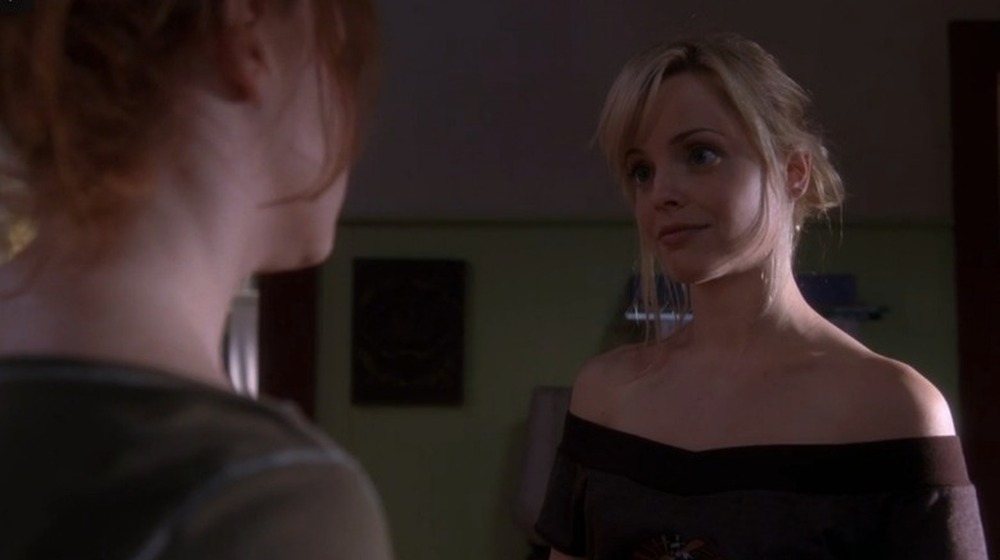 HBO
The HBO series Six Feet Under, which ran for five seasons, gave viewers a darkly humorous look at death, as it followed the lives of the Fisher family and their funeral home business. Series creator Alan Ball was also the writer of American Beauty, as well as the creator of True Blood, another hit series for HBO. Six Feet Under was also a springboard for the career of Michael C. Hall, who went on to star in his own series as the enigmatic serial killer Dexter Morgan in Showtime's Dexter.
Mena Suvari appeared in season 4 as Edie, as part of a seven episode arc. Edie is a poet and nonconformist who draws the attention of Claire Fisher (Lauren Ambrose). Claire becomes infatuated with Edie's bold nature and the two begin a friendship, which then evolves into something more. However, their romance is short-lived, and Edie ends the relationship because of Claire's indecision as to her sexual orientation.
Mena Suvari played the legendary Black Dahlia in American Horror Story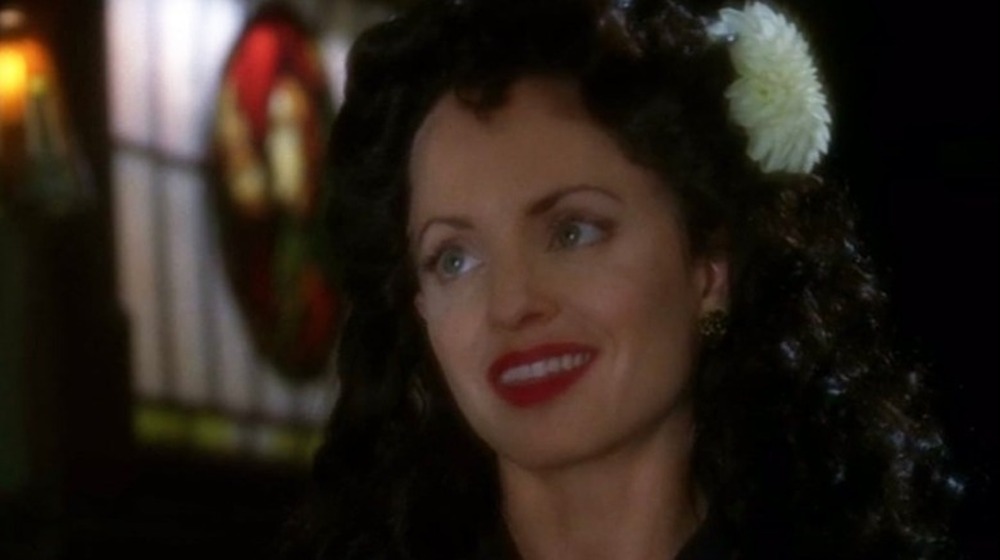 AMC
Appearing in yet another project with a patriotic title, Mena Suvari starred in American Horror Story: Murder House as Elizabeth Short, the beautiful would-be starlet. Like several other characters who appeared in the various American Horror Story seasons, Elizabeth Short was based on a real person: the infamous Black Dahlia murder of 1947 was a gruesome mystery that was never solved, involving the discovery of Short's bisected remains in Leimert Park, Los Angeles. 
The American Horror Story universe, of course, has its own fictionalized version of Elizabeth Short's terrible fate. In the episode Spooky Little Girl, a flashback introduces Elizabeth, who is so desperate to fix her smile that she trusts a dentist to perform the procedure out of his home. This proves to be her undoing, as Short is raped by the man while under anesthetics, and dies as a result. Elizabeth then becomes a ghost who haunts the Murder House, appearing to Ben Harmon as a mysterious seductress. She showed up again in Apocalypse, in the episode "Return to Murder House," wherein Elizabeth once again goes under the knife, this time at the hands of Michael Langdon.