The Classic '90s Comedy Series You Can Binge On HBO Max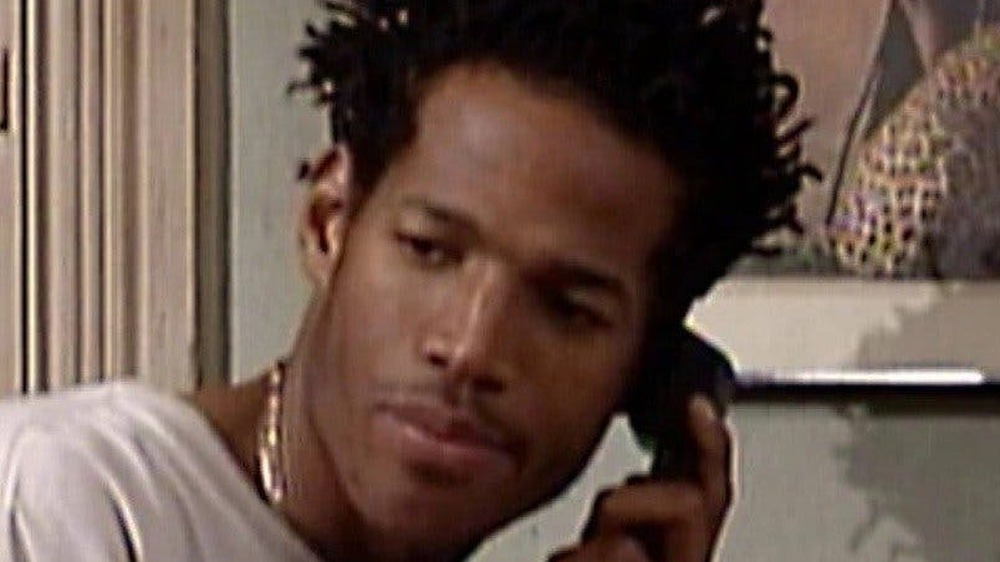 Warner Bros. Domestic Television Distribution
If you click a link and buy a product or service from a merchant, we may be paid an affiliate commission.
Nowadays the Wayans brothers are seldom seen on the silver screen. Back in the '90s, however, they were everywhere. The family got its start on sketch comedy series In Living Color, which was created by second-oldest brother Keenan Ivory Wayans. In Living Color's cast at various points in time included his siblings Damon, Kim, Shawn, and Marlon. The series was not merely a career milestone for the Wayans brothers, however, but for series stars like Jamie Foxx and Jim Carrey as well. After cementing their status in Hollywood with their work on In Living Color, the Wayans brothers went on to make movies. Some of the hits helmed by the Wayans include White Chicks, I'm Gonna Git You Sucka, and the Scary Movie franchise. Shawn and Marlon in particular forged an enduring creative partnership, to the extent that it's news when the two of them perform separately rather than together with one another.
That partnership between the family's two youngest siblings included a TV sitcom in the '90s titled, appropriately, The Wayans Bros. Those interested in revisiting this classic piece of Wayans brothers history can stream the series now on HBO Max.
Wayans brothers playing the Williams brothers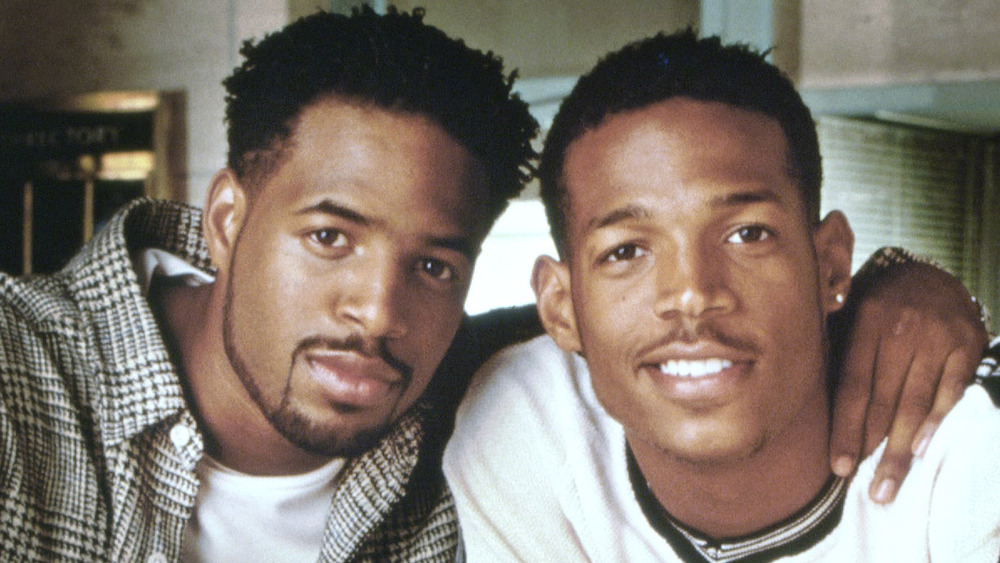 Warner Bros.
In The Wayans Bros., Marlon and Shawn Wayans play characters named Marlon Williams and Shawn Williams respectively. Though their names resemble those of their real-life selves, their fictional counterparts live lives entirely outside of showbusiness. In the series' canon, Shawn and Marlon live together in a Harlem apartment; Shawn operates a newsstand where Marlon also works alongside his brother. Also central to the series is their TV father, "Pops" Williams, who owns a diner near his sons' business. Pops is portrayed by the prolific John Witherspoon, whose credits also included Friday and The Boondocks prior to his death in 2019. Rounding out the cast is Anna Maria Horsford's Dee Baxter. Starting in season 2, the Williams siblings and father alike move their respective businesses into Neidermeyer Building, a fictional addition to Manhattan's Rockefeller Center. Baxter is the building's resident security guard and a friend to the Williams family following her introduction in the series' second season.
The Wayans Bros. aired for 101 episodes across five seasons in total, originally between the years 1995 and 1999. All 101 of those episodes are currently available to watch on HBO Max.