This Was The Ritual That The Cast Of That '70s Show Did Before Each Taping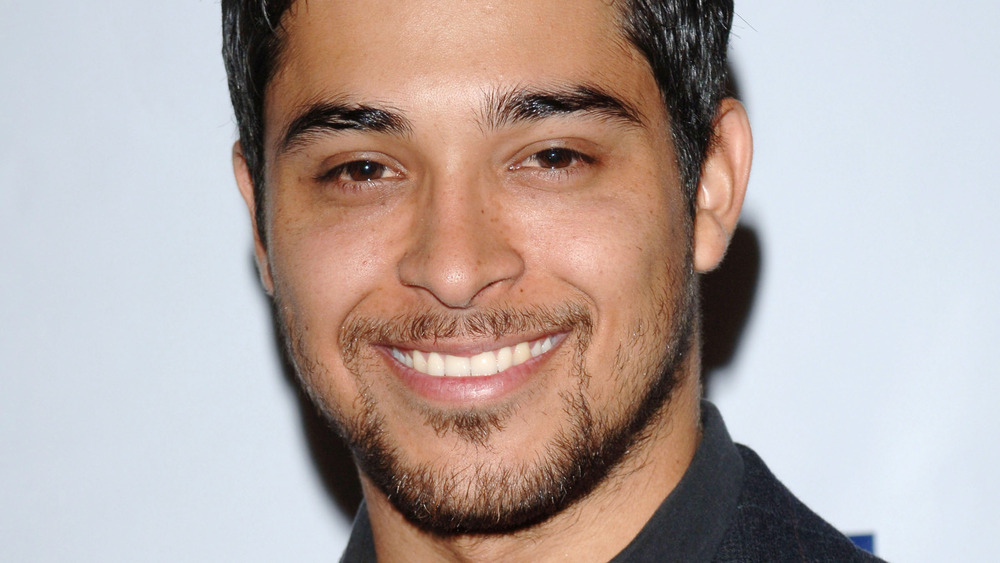 Stephen Shugerman/Getty Images
The series finale of That '70s Show aired in May 2006, with one last trip around the circle in highschooler Eric Forman (Topher Grace)'s basement. Much of the beloved show took place in that same famous basement, with Eric's friends Donna Pinciotti (Laura Prepon), Michael Kelso (Ashton Kutcher), Jackie Burkhart (Mila Kunis), Steven Hyde (Danny Masterson), and Fez (Wilmer Valderrama) in tow. Though it was set in the late '70s, the hilarious period sitcom ran from 1998 to 2006, and was full of '70s slang, pop culture references, and props.
Apart from being nostalgic, the cast of That '70s Show is what made it so successful. The sense of closeness onscreen was largely due to how close the actors were behind the scenes, and much of the original cast is still close today. While there were plenty of running gags on That '70s Show, Wilmer Valderrama revealed one of the cast's real backstage rituals that lasted throughout the show's run.
A behind the scenes tradition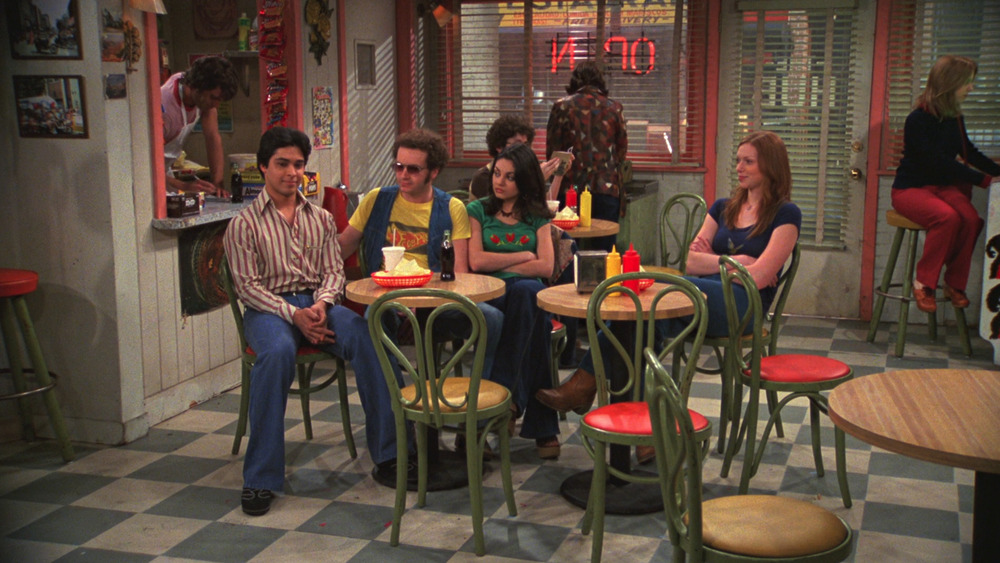 Fox
In 2016, Wilmer Valderrama sat down with ABC News in honor of That '70s Show's 10-year anniversary of its last episode. Before discussing how the stars still get together when they can, he dished about the backstage ritual the cast would perform before each live taping. According to ABC News, Valderrama and company "would put their hands in the middle of the circle and decide on a word to represent the episode and break."
"The word from season 1 to season 8 became more and more ridiculous," Valderrama confessed. "It was this stupid, stupid stuff but we would basically come up with all these crazy things and have this funny moment together." We love that the cast had so much fun while filming, and it definitely translates onto the screen. Other cast members have shared equally heartwarming anecdotes over the years, like when Grace said that he and Valderrama went to Disneyland together in 2012 (via Broadway). 
While a reboot isn't likely to happen (at least not any time soon), we're glad to know the beloved stars of That '70s Show are just as close offscreen as they were onscreen.