Karen Gillan Confirms She'll Appear In Avengers: Infinity War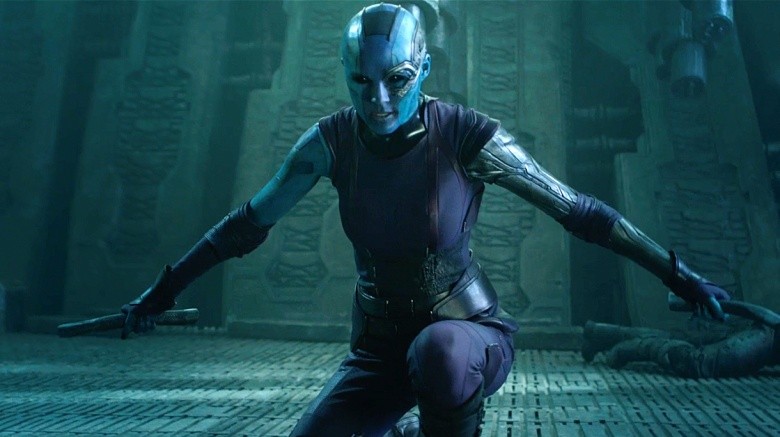 Karen Gillan has confirmed to the BBC that she'll appear in the upcoming Avengers: Infinity War movies.
Gillan debuted as Nebula, the adopted daughter of Thanos, in the first Guardians of the Galaxy film, and the actress is set to reprise the role in the upcoming sequel.
"In the second movie, we're going to start to see how much pain [Nebula's] father actually caused her, and we're going to delve right into the relationship with her sister Gamora," Gillan told The Wrap about Vol. 2. "I think we might even feel a tinge of sympathy towards Nebula this time, because we really start to see the emotional crack in her character."
Gillan, currently in Scotland filming her feature directorial debut Tupperware Party, told BBC that she'll be making a "little appearance" in the upcoming Avengers films.
This isn't all that surprising, considering that the core Guardians of the Galaxy gang and Thanos were already confirmed. Still, it could hint at an increased role for the actress in the MCU, especially if the films follow the plot of the Infinity Gauntlet comics, in which Nebula plays a crucial role.
Other characters confirmed to appear in Infinity War include Iron Man, Thor, Captain America, Doctor Strange, Ant-Man and Captain Marvel. According to Variety, Peter Dinklage is in early talks to play a "key role" in the films.
The first part of Avengers: Infinity War is set to premiere on May 4, 2018. While we wait, check out these Marvel movie characters (including Nebula) who were more important than you realized.