Where Angie J From My 600 Lb-Life Is Today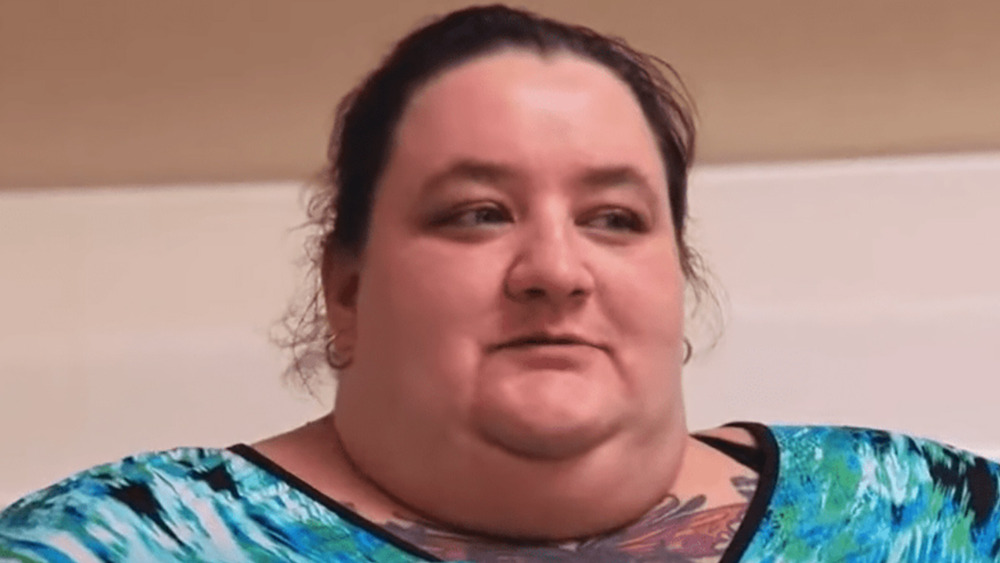 TLC
TLC's My 600-Lb Life can be a blessing and curse for its contestants. It can make or break their weight loss (or weight gain) and can stir up emotions such as frustration and combativeness while being on national television. Although the crew behind the show wants to see their contestants succeed — and provide them with the tools that can lead them to success — sometimes it just isn't enough for some individuals. In season 7, Angela Marie Dunham-Johns, also known as Angie J, entered the scene and became one of the most controversial people to ever appear on the show.
Angie J came from a traumatic background of drugs and sexual abuse, so it goes without saying that her past hasn't been an easy one. When she joined My 600-Lb Life, she weighed almost 650 pounds. She made the journey from her native Ohio to Texas to enlist the help of Dr. Nowzaradan, the show's doctor. After listening to his recommendations of how she could safely and successfully lose weight, she pushed back against his advice and was still using drugs on the show. At the end of it, Angie J lost only 49 pounds, so where does that leave her today? Let's find out.
Angie J has claimed she's lost weight, but she's gone through some hard times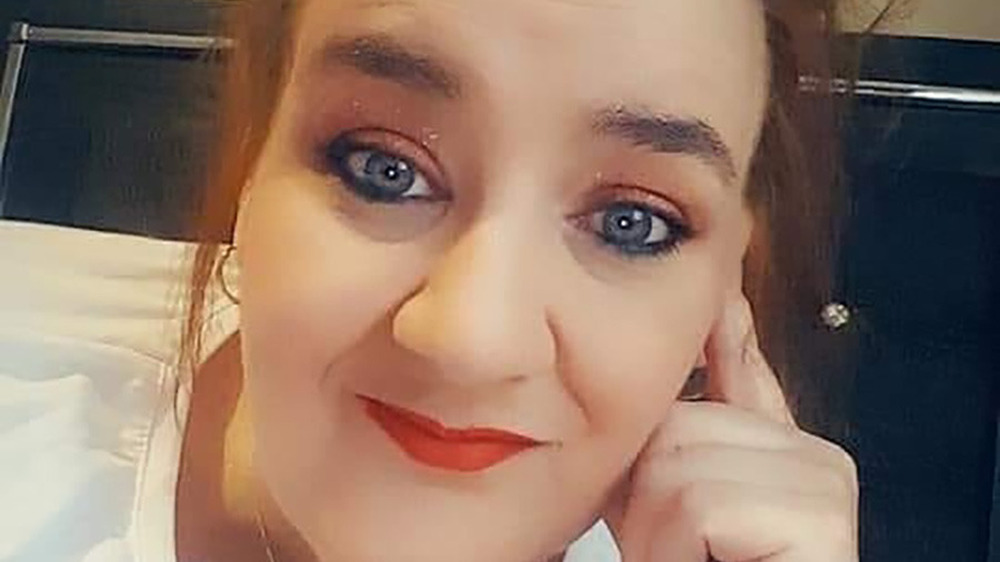 Angela Marie Dunham-Johns/Facebook
At the time of the episode's end, Angie J didn't lose enough weight to be cleared for surgery, so she basically left the show where she started. According to Starcasm, she's made several claims since she's been back in Ohio, such as her husband leaving her, her house being broken into, and that she's lost enough weight to be approved for surgery. Much like some previous cast members, Angie started a GoFundMe page in 2019 for financial assistance so she can stay in Texas and get the help she needs. She didn't end up staying, and she only raised $242 of the $1,200 goal. 
The most recent update comes from Angie J's Facebook page, which shared some since-deleted pictures of her in a hospital. This has led fans to believe she may have gotten some sort of surgery. Skeptics will be skeptics though, and some of them pointed out inconsistencies in her Facebook photos. On March 29, 2021, she teased that she might be sharing a big "where are they now" update soon on My 600-Lb Life, noting that production company Megalomedia has "confirmed" her upcoming episodes. It isn't clear when these episodes will air, but hopefully, Angie J is living a happy and healthy life.