There's A Reason Dr. Nagel From The Falcon And The Winter Soldier Looks So Familiar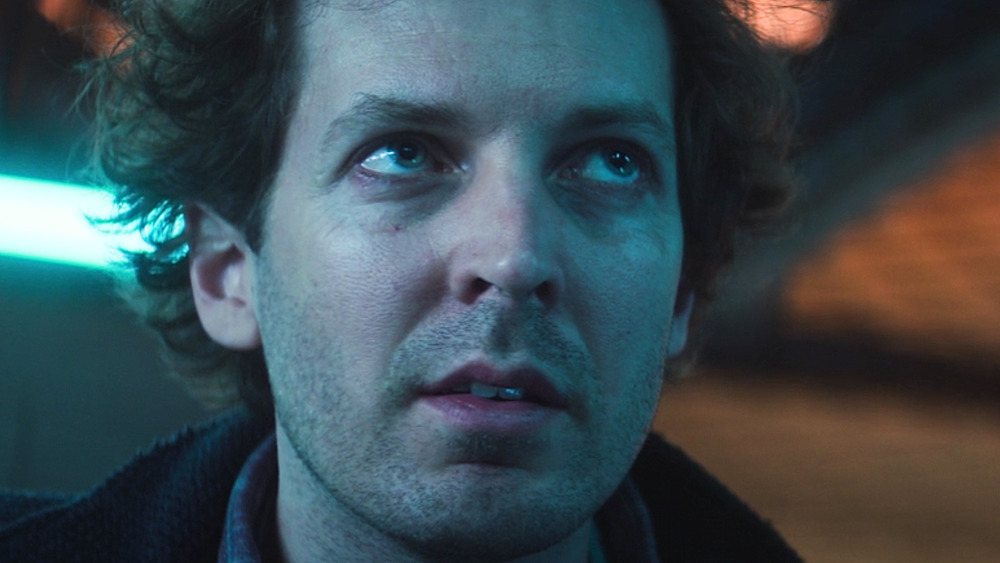 Marvel Studios/Disney+
The Falcon and the Winter Soldier's third episode, "Power Broker," picks up right where episode 2 leaves off. Sam Wilson (Anthony Mackie) and Bucky Barnes (Sebastian Stan) approach Baron Zemo (Daniel Brühl), who the latter has a difficult history with. Bucky thinks that Zemo might know more about the Flag Smashers and their possible association with Hydra. Together they travel to Madripoor, a place that has become a safe haven for criminals, searching for answers about the revival of the Super Soldier Serum.
Sam and Bucky encounter quite a few interesting characters on their trip including Dr. Wilfred Nagel, played by Olli Haaskivi. Through their investigation, the duo discover that Nagel is heavily involved in the recreation of the Super Soldier Serum. Initially, Nagel works for Hydra, but once the evil empire falls the CIA recruits him. Nagel disappears with the Snap, and when he returns, he discovers that his project has been left behind and forgotten. Intending to continue his work with the Super Soldier Serum until he succeeds in recreating it, Nagel travels to Madripoor and starts working for an ominous figure called the Power Broker.
While this is his first appearance in the MCU, Haaskivi has been a regular on television screens for years now. Here's why The Falcon and the Winter Soldier's Dr. Nagel looks so familiar.
Olli Haaskivi played Matias Lorca in season 2 of The Sinner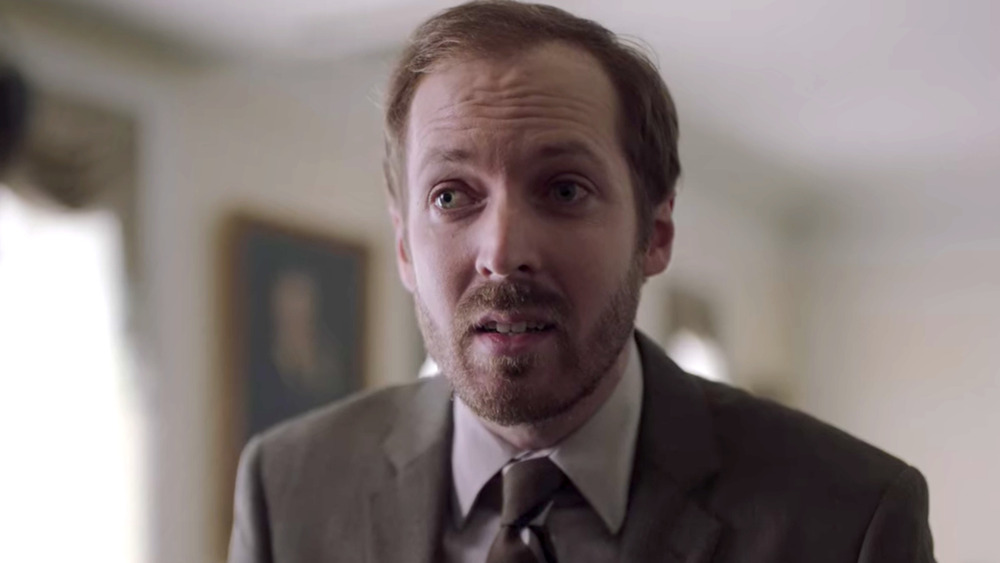 USA
USA's hit drama The Sinner is an anthology series centered around Detective Harry Ambrose, played by Bill Pullman. While Ambrose crosses over from season to season, the main investigation and the majority of actors in the supporting cast change. In season 2, Ambrose investigates the death of a man and a woman in a hotel, with a young boy named Julian Walker (Elisha Henig) confessing to the crime. Over the course of the second season, Ambrose pursues the strange case unfolding in his hometown in Upstate New York, unraveling a complicated and dark story about a local commune called Mosswood. 
In episodes 1 and 2 of The Sinner's second season, Haaskivi plays a character named Matias Lorca, Julian's lawyer. Lorca accompanies Ambrose and Detective Heather Novack (Natalie Paul) to the foster home where Julian is placed following the incident. Lorca states that the boy is "under guardianship of the state, until we find next of kin," and that he must be present when the detectives talk to Julian. Lorca warns the detectives that Julian still hasn't said much about what happened. While he allows Kovack to question Julian about the murder, Lorca stops her when it gets too intense for the 13-year-old. Later on, after admitting to poisoning the two adults, Julian is tried as an adult for second-degree murder. During the trial, Lorca enters a not-guilty plea for the boy.
Haaskivi portrayed a traditional doctor named Dr. Oser in The Deuce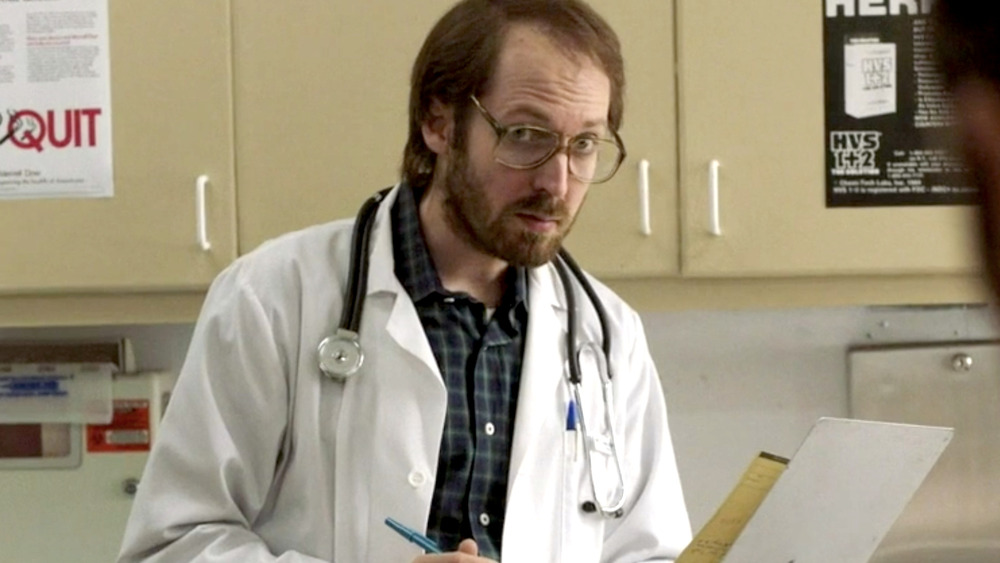 HBO
Next up, Haaskivi had a supporting role in season 3 of the HBO drama The Deuce. The series is set in the '70s and '80s in New York City, starring Maggie Gyllenhaal as Eileen "Candy" Merrell, a sex worker who becomes a pioneering force in the emerging porn industry. James Franco stars opposite her as Vincent and Frankie Martino, twins who run a bar in Times Square and end up entangled with the Mob.
The third season of The Deuce delves deep into the HIV/AIDS Epidemic that started in 1981 and its impact on NYC and its inhabitants. Season 3 begins in 1985, a few years into the crisis, and Haaskivi plays Dr. Oser, a doctor working at the Gay Men's Health Crisis who tests Vincent and Frankie's brother-in-law Bobby Dwyer (Chris Bauer) for HIV. Oser is quite frank with Bobby after he admits to having many affairs over the last ten years, telling him, "If you're so concerned about [AIDS], you should probably consider practicing monogamy." Haaskivi appears in three episodes in The Deuce's third and final season.
Haaskivi played the Church of the Returned member Isaiah in Manifest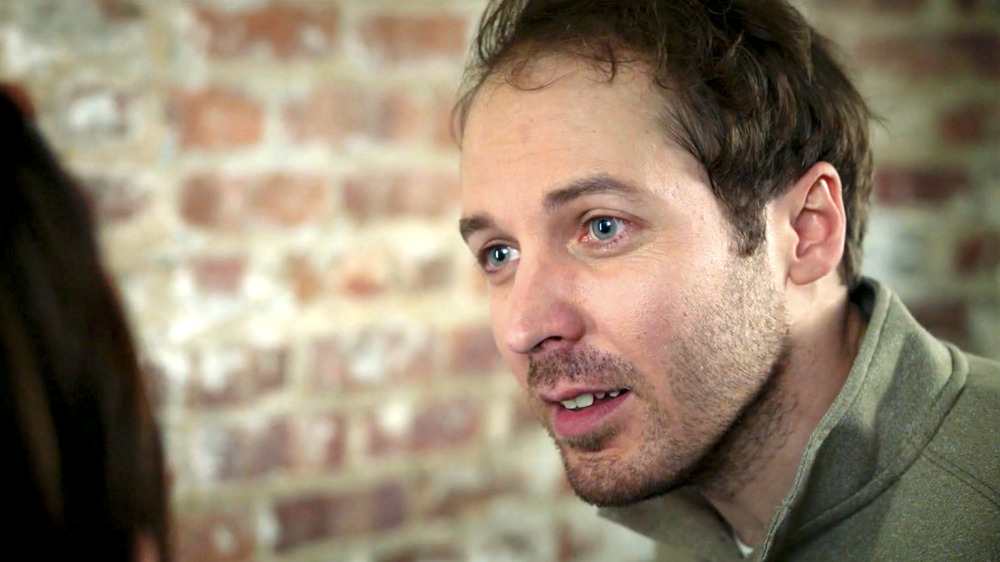 NBC
In NBC's hit mystery drama Manifest, Haaskivi took on a more sinister role that might've helped prepare him to play Dr. Nagel. Haaskivi's character in Manifest is a man named Isaiah who is a vocal member of the Church of the Returned cult. Although Isaiah appears in quite a handful of episodes on Manifest, the one in which he plays a very key role is season 2, episode 7, "Emergency Exit." In this episode, Ben (Josh Dallas) confronts Adrian (Jared Grimes) for founding the Church of the Returned, which Ben believes is a huge scam.
Isaiah has an intense obsession with "the Returned," or those who were on Flight 828. Led by Adrian's ideas, Isaiah believes there will be another miracle event soon, so he tries to induce it himself. Isaiah draws as many survivors of Flight 828 to the church, where he intends to drug and trap them inside before setting the building on fire. Ben and his sister Michaela (Melissa Roxburgh) get almost everyone out, facing off with Isaiah when he takes Olive (Luna Blaise), Ben's daughter, hostage. The building eventually blows up with Isaiah supposedly still inside, but it's unconfirmed whether he actually dies in the event. Manifest could be keeping it open for Haaskivi to return as Isaiah in the future.