The Falcon And The Winter Soldier Just Introduced A Key Part Of Zemo's Backstory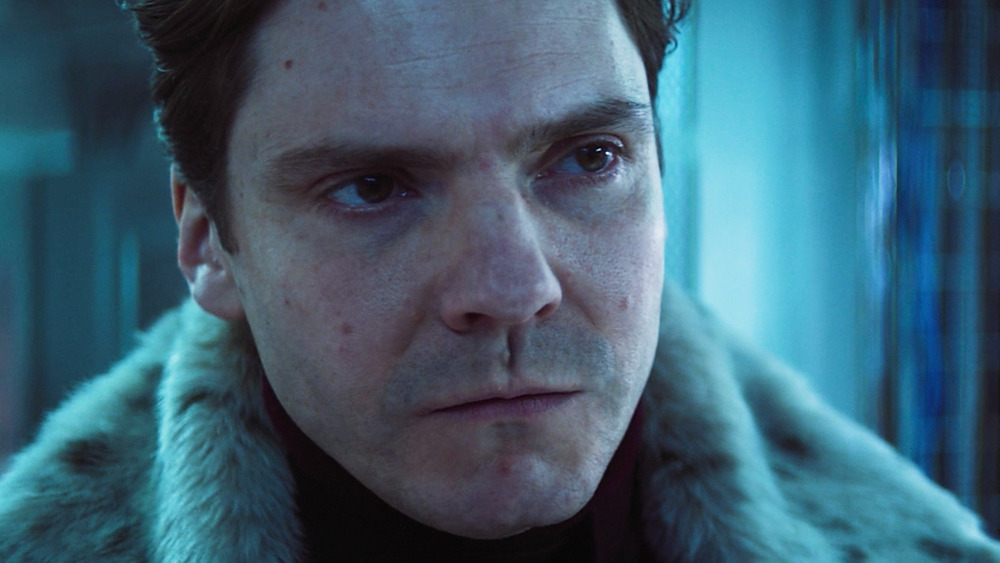 Marvel Studios/Disney+
The third episode of The Falcon and the Winter Soldier brought back two major MCU players, both of whom have not been seen on screen since 2016's Captain America: Civil War. One of the characters is Emily VanCamp's Sharon Carter, who has changed in some drastic ways in the years since she helped Bucky, Sam, and Steve in Civil War. However, the episode's other and more notable returning character is none other than Daniel Brühl's Baron Helmut Zemo, who returned in full form in The Falcon and the Winter Soldier this week following his brief teaser appearance at the end of the Disney+ show's second installment.
Brühl's Zemo is featured heavily throughout the entirety of The Falcon and the Winter Soldier's latest outing, and the episode gives Marvel fans further insight into Zemo's personality and methodology as well as plenty of new information about the character's past. There's one detail, in particular, that is revealed in the episode that adds yet another dimension to Zemo's already established Sokovian backstory.
Zemo's royal origins revealed in The Falcon and the Winter Soldier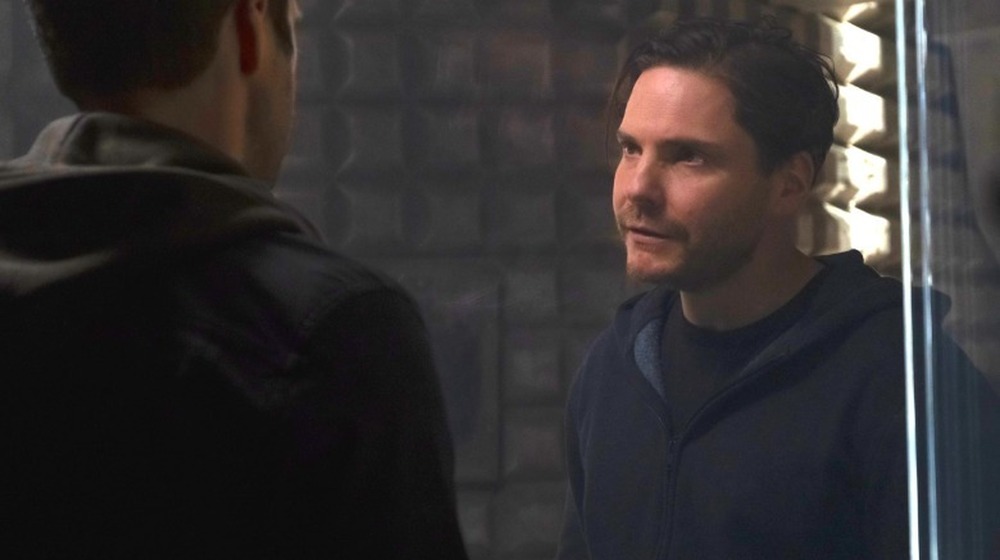 Marvel Studios/Disney+
The Falcon and the Winter Soldier episode 3 doesn't waste much time before bringing Daniel Brühl's Baron Zemo completely back into the fray. Following a brief prison cell meeting with Sebastian Stan's Bucky Barnes, Zemo quickly breaks out of the prison with the help of Bucky and links back up with Bucky and Anthony Mackie's Sam Wilson shortly thereafter. Once the three characters join forces, the episode goes on to reveal that Zemo is actually, technically Sokovian royalty.
It turns out that Zemo was a Baron in Sokovia prior to the nation's destruction in Avengers: Age of Ultron. While Sokovia was ruined during the destructive climax of that film, The Falcon and the Winter Soldier reveals that Zemo still has access to many of the privileges that come with his family's rich history — including a private jet and personal butler. That ends up being a good thing for Sam and Bucky too, as they and Zemo use his private jet to travel across the globe fairly easily throughout the episode.
Zemo's status as an actual Baron is in mostly keeping with the character's comic book backstory as well. In the comics, the character is actually the 13th man of his family to hold the Baron Zemo title. The Zemo in the comics comes from German nobility, though, while Brühl's Zemo is Sokovian royalty. It's a small change, but one that makes Zemo's rage and sadness over his country's destruction just that much more understandable.