Pacific Rim: The Black Season 2 - What We Know So Far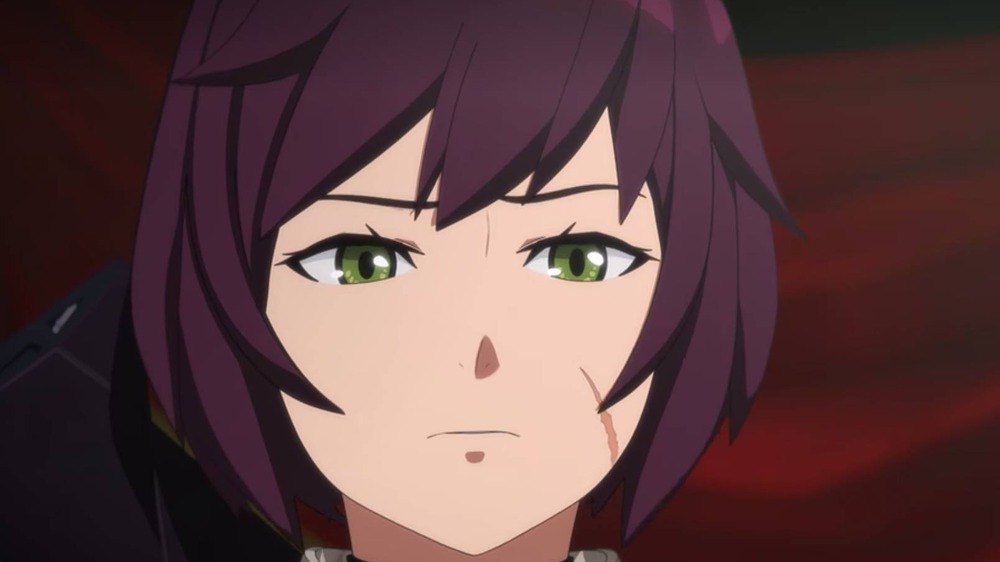 Netflix
The Pacific Rim franchise proves you're never too old to enjoy a good, old-fashioned fight between giant robots and monsters from other dimensions. The two live-action films establish a world where humanity's only savior against an extraterrestrial threat is to build giant robots that require two pilots who share a psychic link to operate effectively. It's a brilliant concept, and even though the odds of seeing Pacific Rim 3 don't appear likely, the universe lives on with one of the most compelling original anime themes to ever come out of Netflix — Pacific Rim: The Black. 
The series premiered on March 4, 2021, and it wasn't long before anime fans quickly binge-watched all seven episodes of the first season. The ending of season 1 set up plenty of plot points for future episodes to pick up on, and fans have been patiently waiting for any news regarding more stories set within The Black. Of course, anyone who followed the show's production before it aired would know that Netflix ordered two seasons well in advance, but it appears as though the Pacific Rim Twitter page wanted to alleviate any fears by posting on March 31 that a second season is, in fact, in development. Here's all we know about Pacific Rim: The Black season 2 so far. 
What's the release date for Pacific Rim: The Black season 2?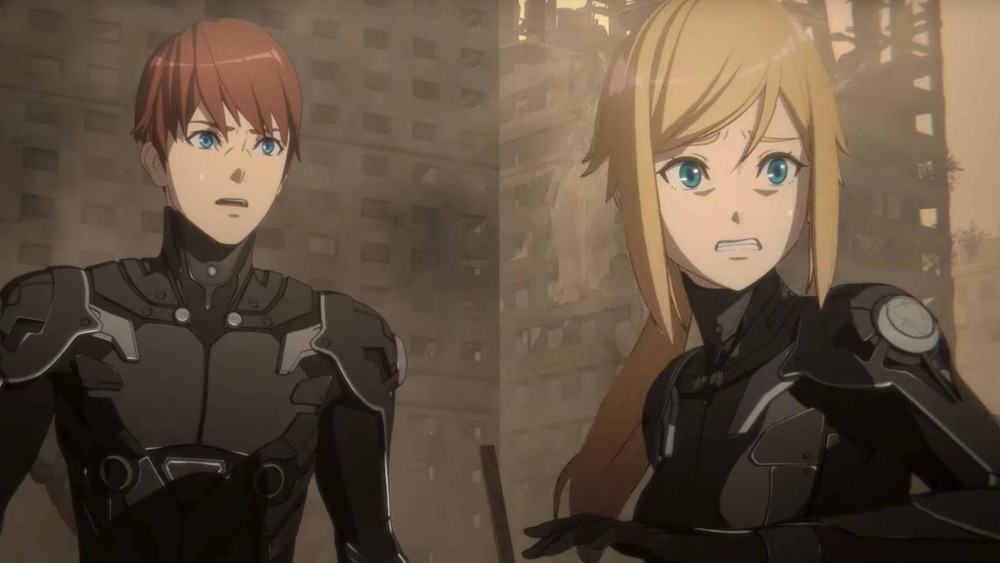 Netflix
As of right now, no official release date for season 2 of Pacific Rim: The Black has come out. However, going off of what we typically see from other Netflix anime, it should take a little over a year for new episodes to come out. For instance, the three seasons of Castlevania that have come out so far have had between 15 and 16 months between them. Assuming Pacific Rim follows a similar timeframe with season 1 coming out in March of 2021, it would make sense for season 2 to be released sometime in the summer of 2022. 
However, it's also important to note that it's possible for next season to come out a little sooner considering Netflix ordered two seasons before the first one even aired. That means the animation studio may have a bit of a head start on getting things in motion. There's no way to know for sure how far along the process is, so keep checking back with Looper for more updates as they're available. 
Who's in the cast of Pacific Rim: The Black season 2?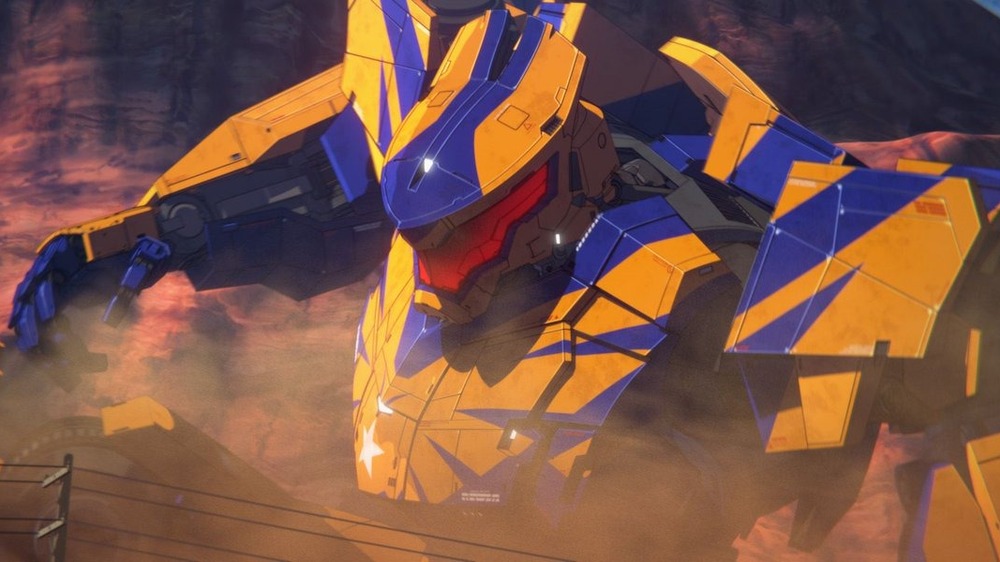 Netflix
With no new casting announcements yet for Pacific Rim: The Black season 2 combined with the fact that we don't have any specific plot details as of yet, there's no word on if anyone new is joining the cast. However, we can surmise that much of the cast from season 1 will be back to reprise their roles, including Gideon Adlon as Hayley, Calum Worthy as Taylor, Victoria Grace as Mei, Ben Diskin as Boy, and Erica Lindbeck as Loa. Antagonist Shane (Andy McPhee) from the first season is also still lurking somewhere out there in the world, so we'd expect him to be back as well. 
More characters are likely to enter the fray as the ending of season 1 teased the emergence of a group of kaiju cultists who are very interested in Boy's ability to transform into one of the monsters himself. We've only heard one of these religious fanatics speak so far, but as we dive deeper into their religion, expect more actors to fill out the voice cast. 
What's the plot for Pacific Rim: The Black season 2?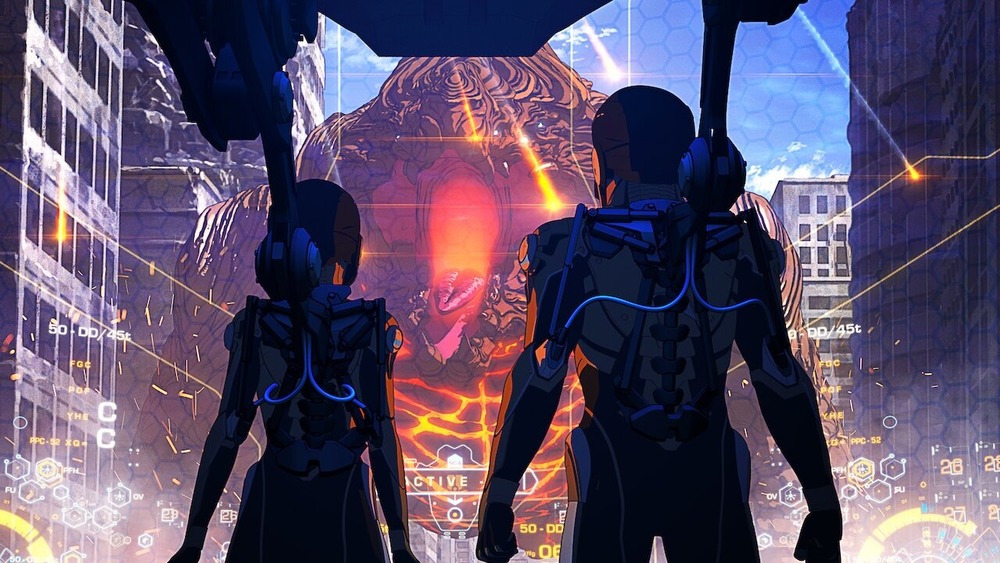 Netflix
Season 1 follows siblings Taylor and Hayley as they set out with their very own Jaeger to try to find their parents, who left them years ago on a mission to try to rid the world of kaiju. They never came back, and while the teens don't find their parents by the season's end, they come across some more information in terms of what happened to them. The duo discovers that their parents abandoned their Jaeger years ago and likely made their way to Sydney, Australia, so that's where they're going to continue heading for season 2. 
There are bound to be some roadblocks up ahead. Shane very clearly wants those kids dead, and now that Mei has betrayed him after he treated her like a daughter for so many years, he's likely out for blood. There's also the mysterious hooded figures who are after Boy a.k.a. the Kaiju Messiah. We'll likely learn more about what their deal is and what exactly they want to do with Boy, but it's probably not going to be good. And naturally, they're still on a continent filled with monsters, so expect more than a few larger-than-life battles going into season 2. The real question is whether we'll get a chance to see more than just a couple of new Jaegers join in on the fight. 
At the end of the day, we can be relatively certain that Pacific Rim: The Black season 2 will have plenty of punching, gunfire, and mysterious powers. And really, what more can you ask for from a show?