Where Was Longmire Actually Filmed?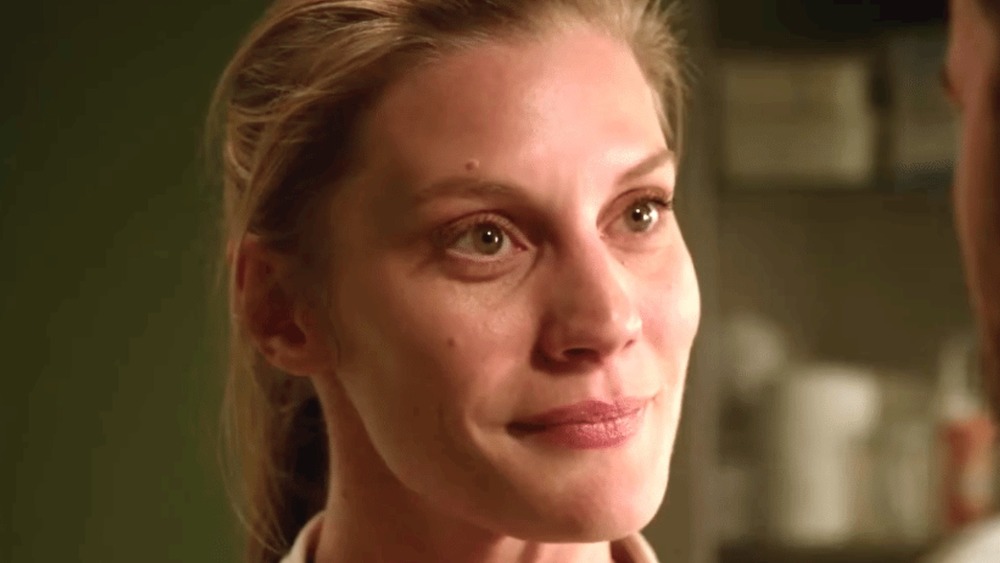 Netflix
It's not exactly a secret that many TV shows are not actually filmed in the cities in which they are set. There are production hubs around the country, including in Los Angeles, New York, and Chicago, but many shows have been filmed outside those areas as well. Stranger Things and The Vampire Diaries were filmed in Atlanta, Georgia, for instance, while popular teen dramas like Dawson's Creek and One Tree Hill were both filmed in and around Wilmington, North Carolina. Meanwhile, plenty of shows are filmed in Canada too; Suits was filmed in Toronto, while a significant chunk of The CW's programming slate has been filmed in and around Vancouver. But what about TV shows that are set in more remote places like Montana or Wyoming and need wide open country and vast expanses of land to tell their stories? That's when things get a bit trickier.
Westerns like the A&E-turned-Netflix drama Longmire create a different kind of problem for television producers. You can't mimic the breathtaking landscapes of the West in Los Angeles, though there is a lot of open land in California. But to achieve the right look and feel, you're going to need to leave the traditional behind and, though Longmire is set in Wyoming, it wasn't filmed there.
Longmire was set in Wyoming but filmed in New Mexico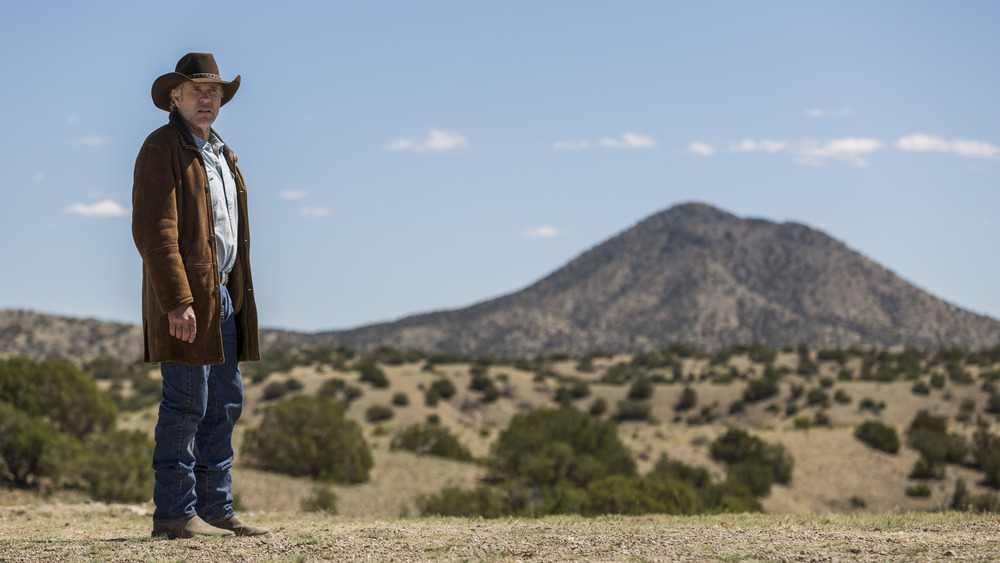 John Golden Britt/Netflix
Based on a series of best-selling books by Craig Johnson, Longmire is a modern Western that stars Australian actor Robert Taylor as Walt Longmire, the competent and dedicated sheriff of the fictional Absaroka County in northern Wyoming. The series ran from 2012 until 2017, moving from A&E to Netflix after season 3. It follows the adventures of Walt and his staff, including his deputy Vic Moretti (Katee Sackhoff), as they investigated crimes in Longmire's jurisdiction, mixing in plenty of family and personal drama to build out the story.
But aside from a few scenes, most of the show was filmed in New Mexico, in cities like Sante Fe, Pecos, Los Alamos, and Las Vegas (not the one in Nevada). According to local newspaper The Sante Fe New Mexican, the series filmed interior shots at Garson Studios, which was located on the campus of Sante Fe University Art and Design. Meanwhile, Las Vegas residents will likely recognize locations like The Valles Caldera and downtown Las Vegas plaza, which appear in the series as Longmire's home and workplace.
Why so many shows are filmed in New Mexico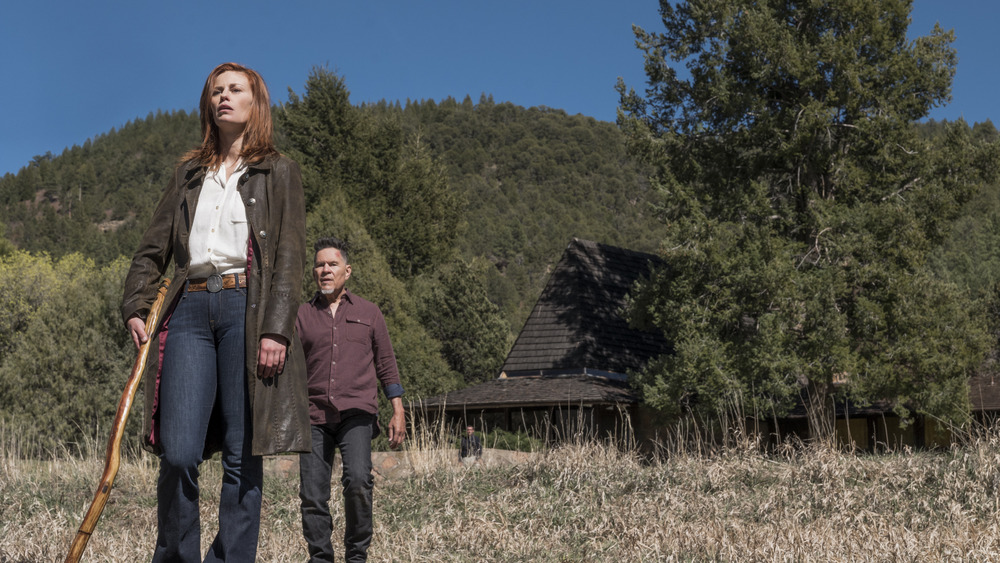 Ursula Coyote/Netflix
In many cases, projects are filmed in certain locations because there are tax incentives to doing so. New Mexico currently offers a 25-35 percent tax credit to those who film there, according to the New Mexico Film Office, so it's not surprising that Longmire called it home for six seasons. It is also not the only show to have done so. AMC's award-winning drama Breaking Bad  and its spin-off Better Call Saul were both set in and filmed around Albuquerque. Meanwhile, The CW's Roswell, New Mexico, also films in the state.
In November 2020, Netflix, which has also filmed projects like Godless, El Camino: A Breaking Bad Movie, Daybreak, and several others in New Mexico, announced it was expanding ABQ Studios in Albuquerque, making it one of the "largest high-tech and sustainable film production facilities in North America." So don't be surprised when you see a lot more of those beautiful New Mexico vistas on your TV screens in the coming years.