The Truth About Donna's Hair Change At The End Of That 70s Show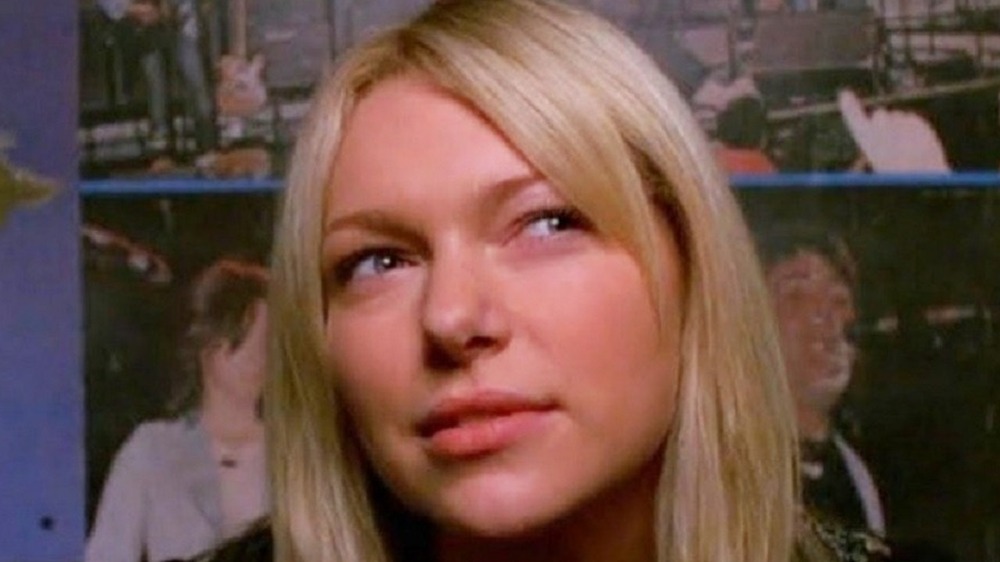 Fox
The gang from the long-running Fox sitcom That '70s Show was nothing if not consistent. Audiences could always count on Eric Forman (Topher Grace) to crack wise while dropping a Star Wars reference, his girlfriend Donna Pinciotti (Laura Prepon) to verbally take Eric down a couple of pegs, lovable idiot Michael Kelso (Ashton Kutcher) to injure himself in amusing ways, his on-and-off main squeeze Jackie Burkhart (Mila Kunis) to compliment herself on whatever she happened to be wearing, cynical stoner Steven Hyde (Danny Masterson) to rage against The Man, and creepy foreign exchange student Fez (Wilmer Valderrama) to pop out of Donna's closet at an inappropriate moment. But late in That '70s Show's run, one of the gang underwent a change to her look that stuck for the remainder of the series: Donna dyed her signature red tresses blond.
While Eric and Donna were known to be something of an on-and-off couple, they were "on" when Donna made the change, and it's safe to say that Eric wasn't upset about it. Donna kept the blond locks for so long that viewers could have been forgiven for wondering if there was a reason Prepon made the change — or if blond was her natural color and she had simply gotten sick of dyeing her hair red. As it turns out, Prepon is indeed a natural redhead who seems to be fond of changing her hair color for roles. She even went full-on jet black to play Alex Vause on the hit Netflix series Orange Is the New Black. 
The reason for Prepon's previous switch to blond? At the time That '70s Show's seventh season was shooting, she happened to be playing the lead role in a true-crime feature that required her to make the change. It was certainly a meaty role, though unfortunately, the film wasn't great.
Laura Prepon changed her hair color to portray a notorious criminal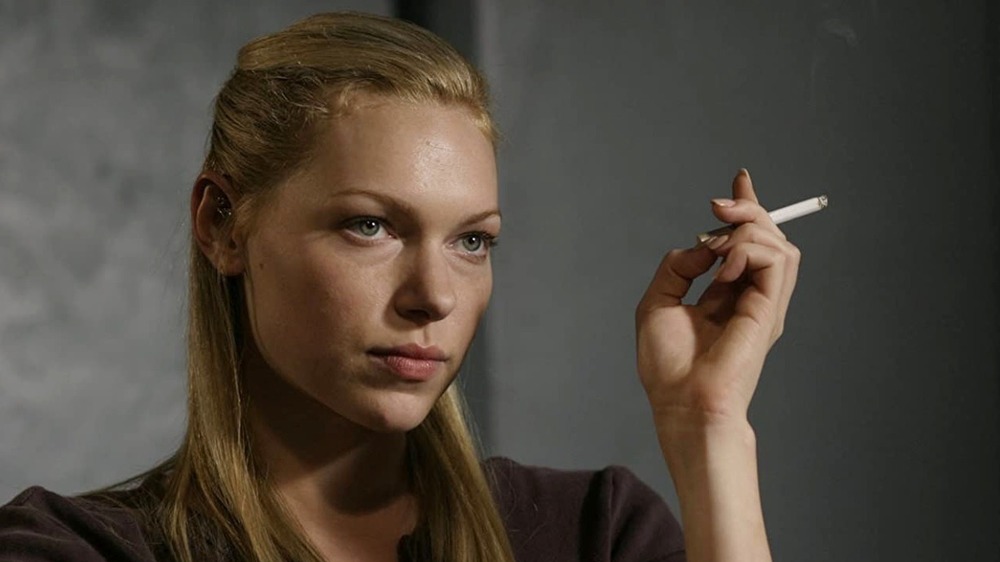 Christal Films/Quantum Entertainment
According to The Things, Prepon dyed her hair blond to take on the lead role in Karla, a 2006 flick centered on the crimes and subsequent trial of Karla Homolka, one of the most notorious criminals in Canadian history. Between 1990 and 1992, Homolka helped her husband, Paul Bernardo (portrayed in the film by Misha Collins), sexually assault and murder at least three underage girls, one of whom was Karla's own younger sister Tammy (played by Cherilyn Hayres). The pair infamously videotaped some of their crimes; although the tapes revealed Homolka to be a willing participant in Bernardo's murderous activities, she was allowed to plead guilty only to two counts of manslaughter and was sentenced to 12 years in prison. Bernardo, who was tried separately, was handed a life sentence and declared a "dangerous offender," making him unlikely to ever be paroled. However, Homolka was allowed to go free in 2005 after having served her sentence (via CBC).
Prepon has proven herself to be a gifted dramatic actress, but Karla... how can we put this politely... stunk, according to reviewers. The flick "achieved" a rare 0 percent Rotten Tomatoes score, with critics calling it a work of pure exploitation that failed to do justice to the real-life victims of Homolka and Bernardo's crimes. Prepon appeared in one other feature in 2006 — the Ashley Judd drama Come Early Morning — but stuck largely to television roles afterward, having appeared on the big screen only a handful of times since. 
Fans of That '70s Show will always fondly remember Blond Donna, but thanks to the switch, they also have a supposedly terrible film that utterly failed to shed any light on the motivations of its subject — a woman who was found guilty of committing some of the most shocking crimes of the 20th century.