Voice Cast For Batman: The Long Halloween, Part One Is Filled With Amazing A-Listers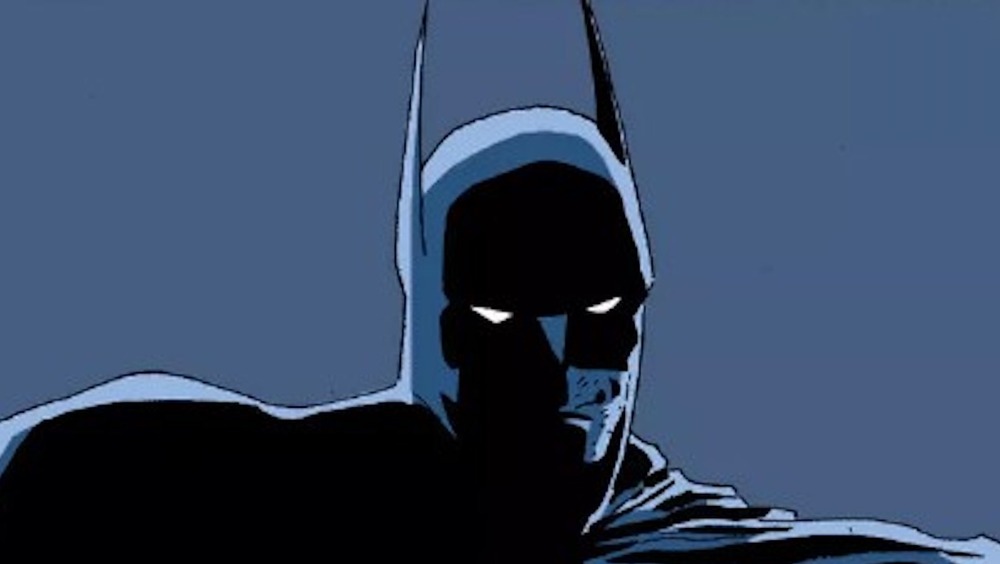 Tim Sale/DC Comics
As the superhero-loving masses anxiously await Robert Pattinson's arrival in The Batman, the Dark Knight actually has a thrilling new animated feature on the way to slake their hunger. In related good news, it seems producers of the new animated film have assembled a seriously impressive voice cast to bring the iconic Batman characters to life. That should come as welcome news for fans of the Caped Crusader's big screen adventures, as we've still got a bit of a wait until The Batman hits theaters.
When The Long Halloween, Part One arrives on the scene this summer, it will reportedly do so with a slew of A-list talent behind the scenes. Not only is the flick directed by DC veteran Chris Palmer (Superman: Man of Tomorrow), The Hollywood Reporter notes that none other than Supernatural alum Jensen Ackles is set to voice the Dark Knight himself. 
The Long Halloween is hardly Ackles' first Batman rodeo, of course, with the actor previously voicing Gotham anti-hero Jason Todd in 2010's Batman: Under the Red Hood. Joining Ackles in The Long Halloween ensemble are Josh Duhamel (Transformers) as Harvey Dent, Billy Burke (Twilight) as James Gordon, Titus Welliver (Bosch) as Carmine Falcone, David Dastmalchian (The Suicide Squad) as Calendar Man, Amy Landecker (A Serious Man) as Barbara Gordon, Jack Quaid (The Boys) as Alberto, Alastair Duncan (The Batman cartoon series) as Alfred, and Naya Rivera (Glee), who completed work as Catwoman prior to her tragic 2020 passing. 
The Long Halloween is a seminal Batman story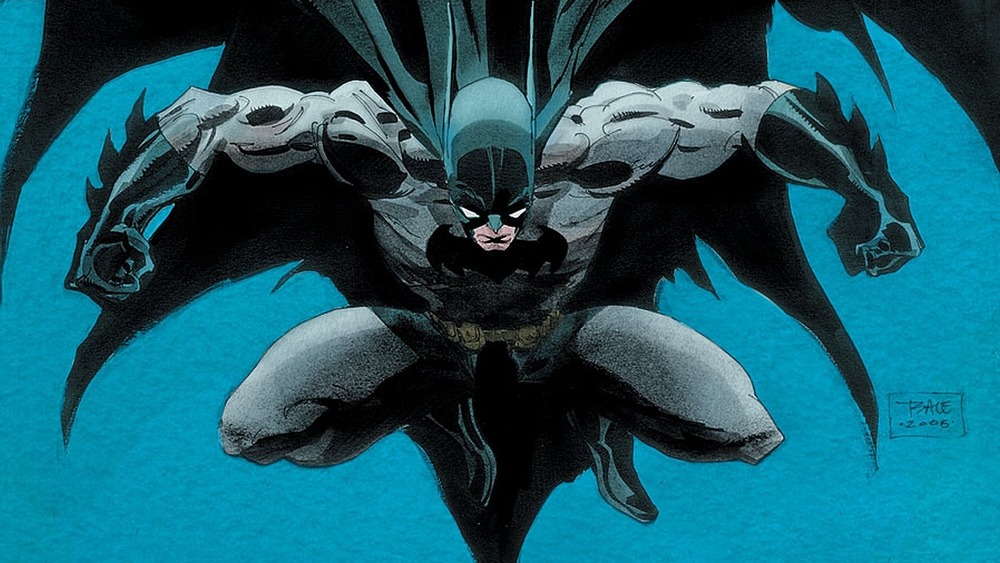 Tim Sale/DC Comics
Yes, the voice cast for Batman: The Long Halloween is absolutely stacked. And for what it's worth, the DC team couldn't have assembled such a talented group for a more worthy project. The Long Halloween is arguably one of the greatest Batman narratives ever created. It was written by Jeph Loeb and drawn by Tim Sale, and ran for 13 issues in the late '90s. The iconic arc picks up the tale of Bruce Wayne's fateful transformation into The Batman as begun by Frank Miller in 1987's legendary Batman: Year One.
The Long Halloween essentially follows Wayne's second year in the cape and cowl, and finds him tested to his physical and mental limits trying to untangle the mystery of Holiday, a serial killer who claims one victim a month in conjunction with a notable day. It also finds him teaming with GCPD Captain Jim Gordon and District Attorney Harvey Dent to put an end to Carmine Falcone's violent reign over Gotham's criminal underworld, and notably tangling with a who's who of classic Batman baddies, including the Joker, Riddler, Scarecrow, and Mad Hatter, to name a few.
Told with piercing wit, soulful insight, and singular visual flair, The Long Halloween became an iconic addition to the vaunted Batman canon when first in print, and has been widely praised in the years since for boldly depicting Harvey Dent's descent into his villainous Two-Face alter ego. It's even been cited by Christopher Nolan as inspiration for his Dark Knight Trilogy, with Matt Reeves' reportedly borrowing elements of the story for The Batman, as well. Oddly enough, Loeb's and Sale's crackling, stylish Batman confection has yet to receive a true live-action treatment on the big screen. It's easy to imagine that if this animated trip comes together the way many expect it to, it might be some time before anyone tries.