The Feel-Good Family Sitcom Hidden Gem You Need To Watch On Netflix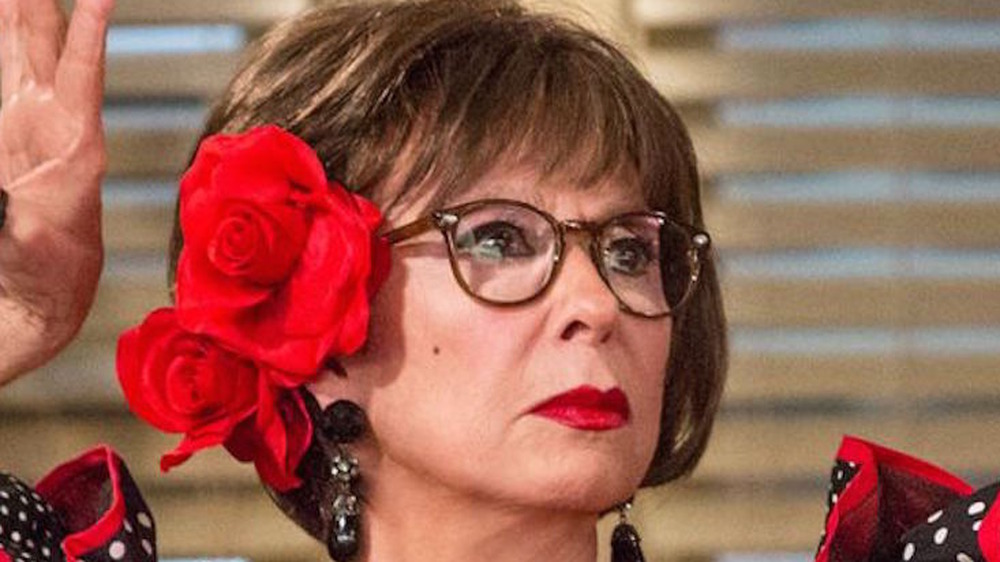 Netflix/Pop TV
While reboots and reimaginings of older films and television shows seem to be on the rise, there is one series from Netflix that arguably captures the heart of its predecessor far more effectively than most. The original One Day at a Time is a sitcom from the '70s that revolves around a newly divorced mother and her two daughters. The series went on to produce over 200 episodes, and finally reached its end in 1984. It wouldn't be until 2017 that viewers would be reintroduced to this series after Netflix debuted its own reboot of the show.
Netflix's version of One Day at a Time very much follows a similar structure to the original series, with a few of its own twists to modernize the product. While the show still centers around a divorced mother and her children, the entire family now is Cuban-American and its matriarch, Penelope Francisca del Carmen Riera Inclán Ruiz Maribona de Alvarez (Justina Machado), is a former army veteran coping with PTSD. The series does retain a lot of the heartwarming family moments that were present in the original show, however Netflix's modern take makes room for the examination of contemporary issues that pertain to the Latinx and LGBTQ communities.
A light-hearted sitcom about a Latinx family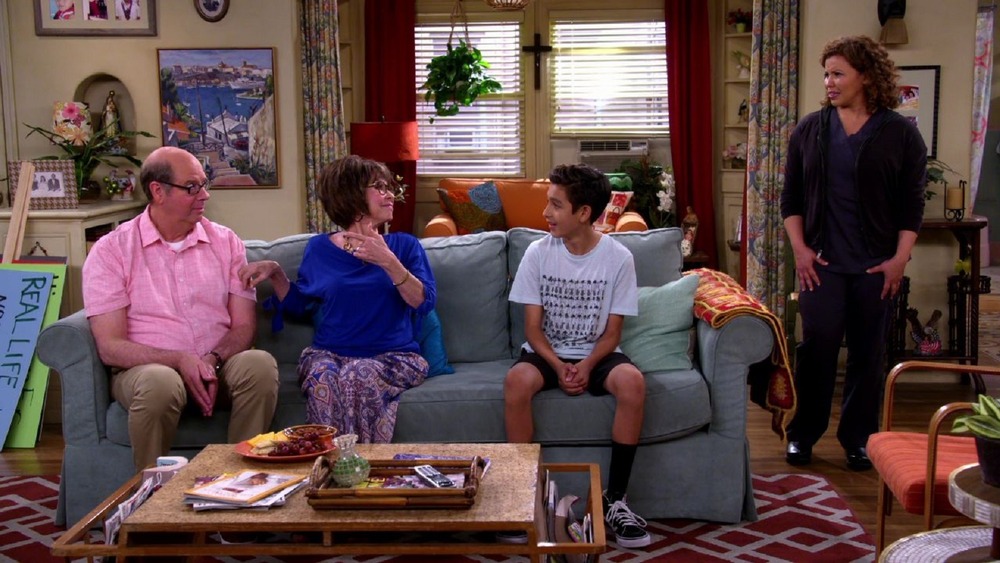 Netflix/Pop TV
Netflix's One Day at a Time elevates a lot of what the original series did right. As a sitcom, both shows are inherently going to have sharp writing and hilarious characters to help move the plot along. However, Netflix manages to tackle heavy issues such as racism, homophobia, and mental illness — things that were taboo during the time the original series aired. By doing this through the lens of a Cuban-American family, the show is able to talk about how these specific issues intersect with Latinx culture. 
Of course, this is all done hilariously, which many critics and fans agree. The show currently holds a 99% rating on Rotten Tomatoes, and has been praised for effortlessly balancing its sitcom roots "without losing sight of its modern identity." Linda Holmes from NPR also felt that the show's present-day approach helped cement it. "The cast is divine, the show feels contemporary and smart (its explorations of sexual and gender identity feel particularly profoundly needed), and Rita Moreno can still crack your heart right open," she wrote.
Despite its critical acclaim, One Day at a Time did face a few distributor issues. Netflix originally canceled the show in 2019 shortly after its third season. However, Pop TV picked it back up, and became the home for the show's fourth season. This was also short-lived, and the network dropped the show after coronavirus impacted the production. While this is unfortunate for long-time fans, newer audiences can at least experience the first three seasons of the show on Netflix. For those who want to watch the fourth season, episodes are currently available to stream on CBS' site with ads.