The Gritty Tom Hardy Crime Drama That's Taking Off On Netflix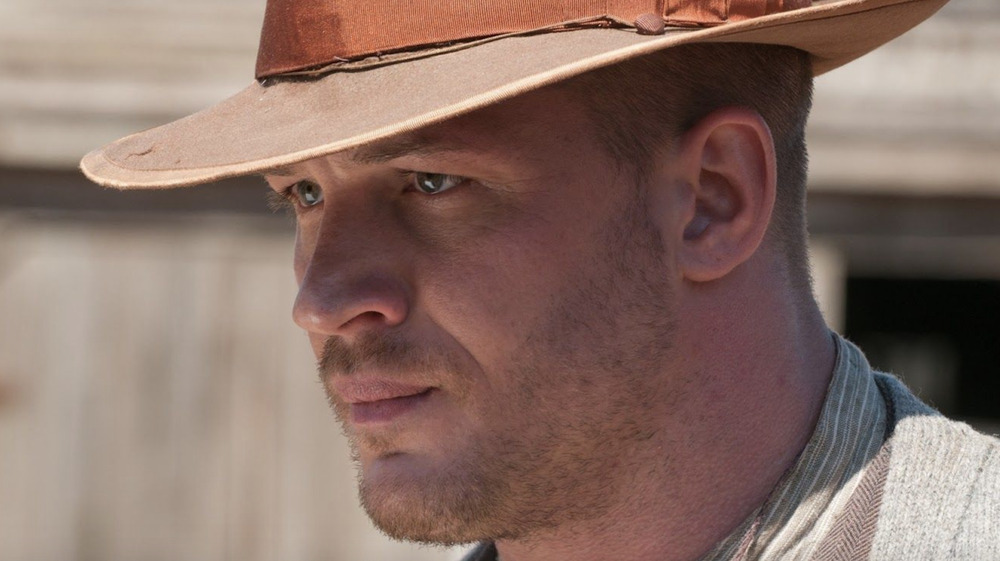 The Weinstein Company
An underrated crime drama from 2012 is garnering some major, deserved attention on Netflix right now. The film in question is Lawless, which boasts an impressive ensemble cast of recognizable actors like Tom Hardy, Jessica Chastain, Shia Labeouf, Mia Wasikowska, Dane DeHaan, Gary Oldman, Guy Pearce, and Jason Clarke. Despite its undeniably strong cast, however, viewers who are coming to the film for the first time may be surprised to learn that Lawless didn't make much of an impact when it first hit movie theaters nearly nine years ago. As a matter of fact, Lawless was only a minor financial success back in 2012. The film had a $26 million production budget and went on to rake in only $55 million at the worldwide box office (via Box Office Mojo). Additionally, its 66% critics score on Rotten Tomatoes is proof that it wasn't the breakout critical hit that many expected it to be. Notably, the film did seem to fare a little better with casual moviegoers, and currently holds a 74% audience score.
While Lawless may have become a bit of a forgotten film in the years since its original release, it's more than worth checking out for the first time (or revisiting again) now that it's on Netflix.
Lawless is an intense, star-studded period crime film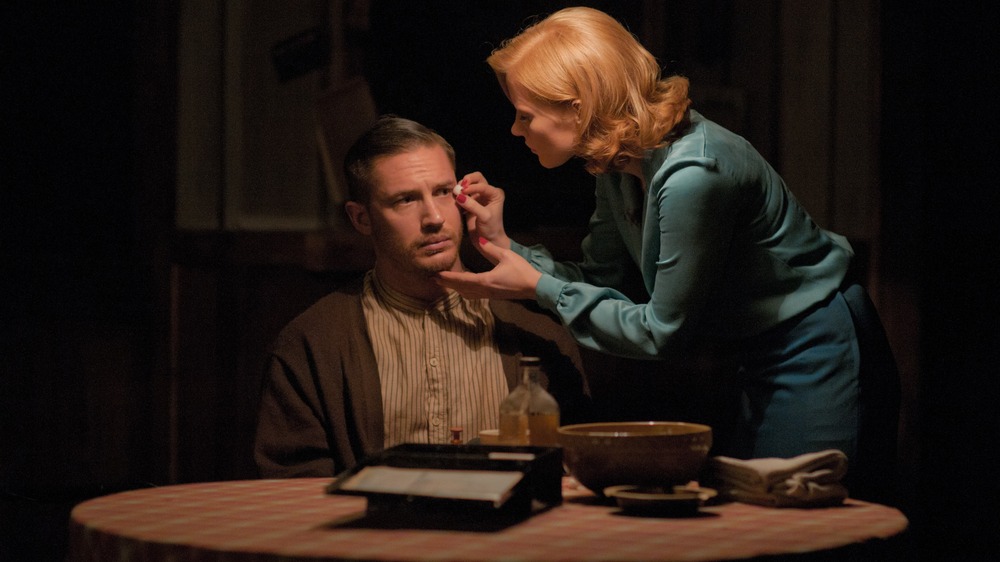 The Weinstein Company
Based on The Wettest County in the World by Matt Bondurant, Lawless is set during Prohibition-era America and focuses on the conflict that breaks out between three brothers and corrupt local law enforcement officials when a brutal deputy attempts to shut down the brothers' bootlegging business. The film's screenplay was written by the popular musician Nick Cave and directed by John Hillcoat, and together, the creative duo milk the film's unique 1930s American South setting for all its worth. Indeed, Lawless' costumes, sets, and locations all work to make its world feel as rich and well-realized as possible, but its merits don't start and end with its period details. The film's relatively simple cops vs. outlaws narrative manages to pack a strong and violent punch, with twists that are at times shocking, tragic, and in some cases, even romantic. 
The film also boasts some truly memorable performances from a few of its leads, including Guy Pearce's role as a corrupt and villainous deputy, Tom Hardy as the gravelly-voiced, soft-spoken leader of the Bondurant clan, and Jessica Chastain as an out-of-town waitress who begins caring for Hardy's Forest. All of this is to say that Lawless is more than deserving of the second chance that its place on Netflix's platform is giving it.