Penny Uses This Accessory In Every Season Of The Big Bang Theory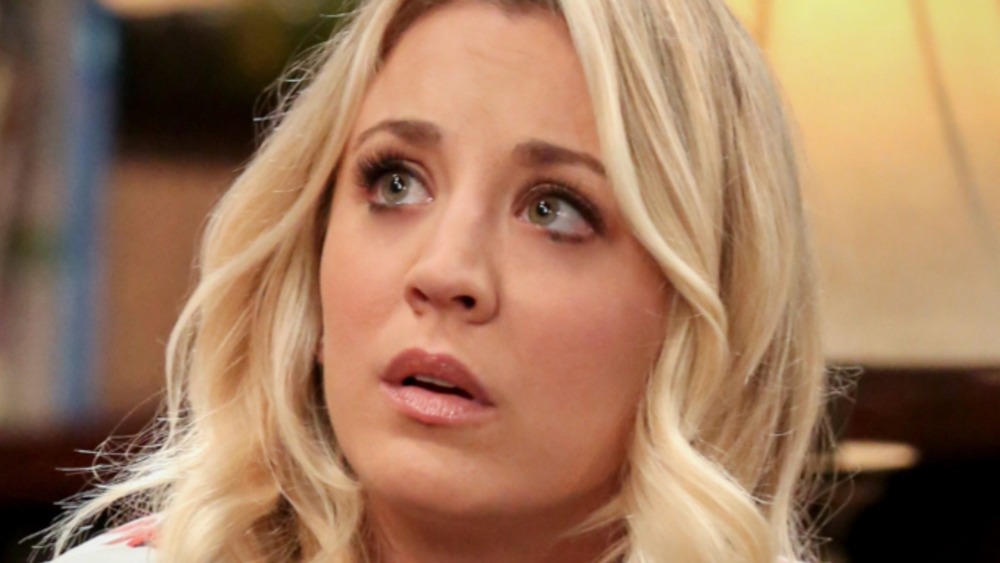 CBS
A multitude of on-screen characters are known for their iconic accessories. For example, Carrie Bradshaw has her Manolo Blahnik heels. Blair Waldorf has her headbands. Hillary Banks has her hats. Some of these characters have wardrobe staples that don't change throughout the entirety of their respective shows' lifetimes.
One of the most famous TV characters of the last decade is Penny (Kaley Cuoco) from The Big Bang Theory. She's known for her girly demeanor — especially when compared to the several (socially inept) men she spends the majority of her time with. The Big Bang Theory came to an end in 2019 after 12 seasons, and we got to see Penny transform from bubbly and naïve to an established career woman and expectant mother. Her style also evolved. She went from bright t-shirts and Ugg boots to blazers and more mature ensembles.
One thing about Penny's style that stayed the same, though, was a favorite accessory that lasted the entire show.
An understated staple piece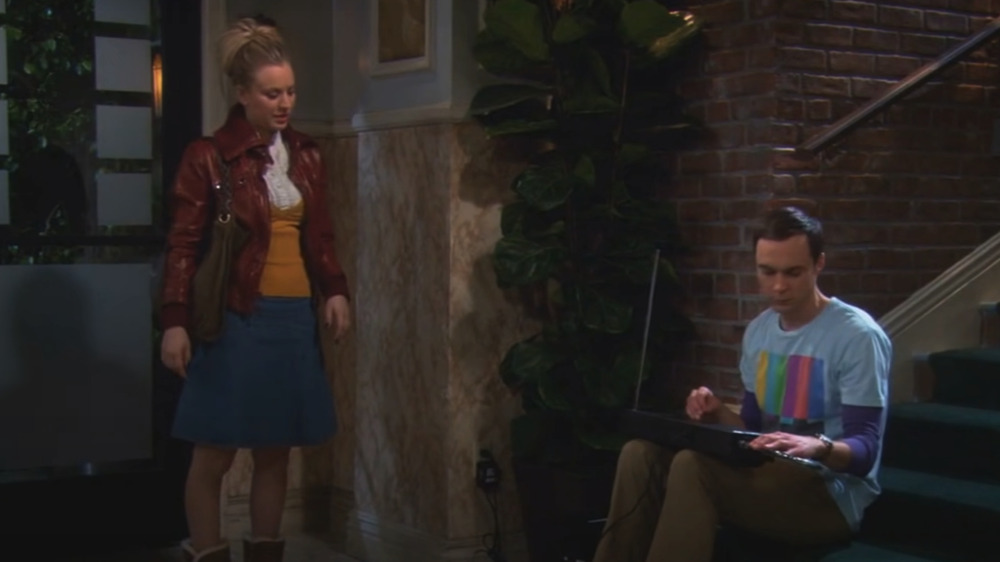 CBS
Eagle-eyed fans may have noticed that throughout The Big Bang Theory's run, Penny used the same brown purse. Though she was spotted using others on the rare occasion, she always went back to her trusty over-the-shoulder bag. It's another example of Penny's down to earth attitude, as she doesn't feel the need to switch up her style just for the sake of doing it; she's happy to use her favorite bag as long as she can.
Aside from her girl-next-door looks, Penny's often seen as the dumb blonde stereotype, though Cuoco never saw her that way. In 2012, Cuoco spoke with The Associated Press about her approach to playing Penny, saying "She's obviously not book-smart, but she's street smart and good-hearted and can make fun of herself. The producers never made her ditzy. Maybe she doesn't always get what the guys are talking about. But in that way she represents most of the world." 
Though we miss seeing Penny and the gang, fans can get their Cuoco fix on HBO's The Flight Attendant — where there are plenty of new great outfits to admire.