The Hilarious Way Matt Barr Prepped For The CW's Walker - Exclusive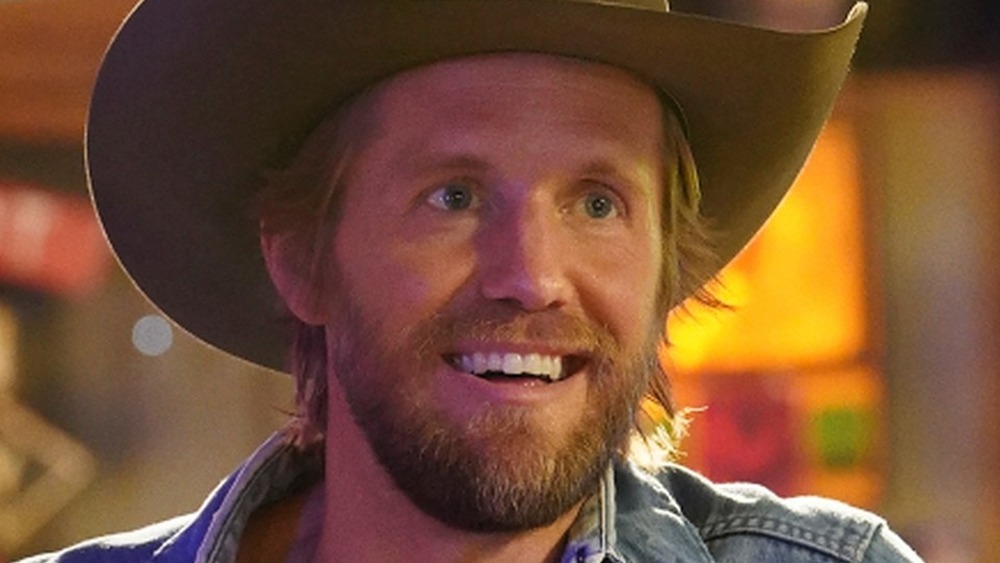 The CW
Most character entrances consist of mundane exposition, but for Matt Barr's Hoyt Rawlins, that couldn't be further from the truth when it came to his Walker debut. He enters the hit CW series in episode 3 with some hip thrusts, glitter, and shirtless cowboy exotic dancer action. As far as the CW goes, it just might be the most epic character entrance since Castiel made his way onto season 4 of Supernatural with celestial fireworks. Of course, Hoyt comes back to Ranger Cordell Walker's (Jared Padalecki) neck of the woods to stir up some trouble, but no one can argue that he's got some moves (and a heart of gold) underneath his rough exterior. Now, we'll have to see where his character goes from here to find out if he'll fall more into the category of unlikely hero or antagonist.
Looper chatted with Matt Barr for an exclusive interview, and the Texas native went into all of the dirty details on just how he prepared for his dancing debut on Walker — and his answer doesn't disappoint.
Matt Barr channeled Magic Hoyt for Walker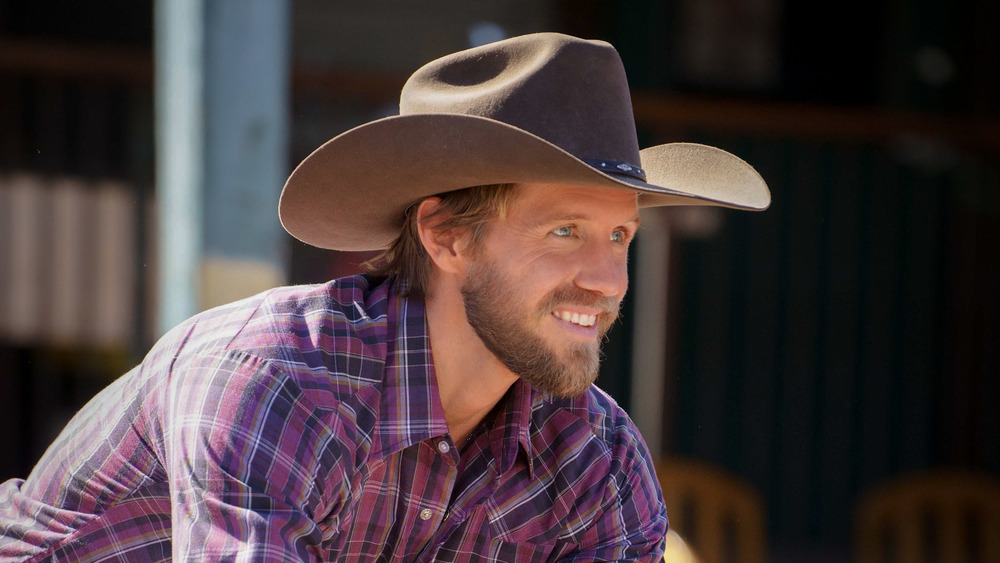 The CW
Matt Barr's prep for his Magic Mike moment on Walker is the stuff of legends. "Believe it or not, I watched a lot of YouTube videos on male strippers. And I watched some of Channing Tatum go for it, and Magic Mike," Barr said. "So it was a funny list of ... my Google search was like, 'What are good male stripper moves?' That was a first for me. But you know what? I really just tried to wing it." Whether you're a writer, an actor, or a researcher, sometimes your search history is just a bizarre place. 
Barr added that, when he arrived to the set, he found out some of the extras for the scene were genuine male dancers and they offered him a bit of help. "And so they saw me warming up, and they pulled me over and said, 'You know man, that's lame. We wouldn't do that. So let us give you some tips.' So these guys were great." New bucket list item: Get dancing pointers from exotic dancers — the real MVPs. 
"So luckily, they saved my butt there," Barr continued. "And about five minutes before we rolled cameras, I was just back on the stage, like, 'Okay. Sometimes in life, you just got to go jump. And so here we go. One way or the other, I'm doing this.' So it was fun. Actually, it was kind of liberating."
However, with quarantine isolation, any chance to let loose in a safe environment is always a welcome experience. Barr agreed, saying, "Oh yeah. Oh, you're right. Any chance to get out and just do something." The actor later added with a laugh, "Yeah. Yeah. We'll see. Maybe in my next life, I'll be a dancer."
Fans can tune into the CW's Walker to catch Hoyt's killer moves, when new episodes of the series premiere at 8 PM ET every Thursday.