This Is The Best Episode Of Ozark, According To IMDb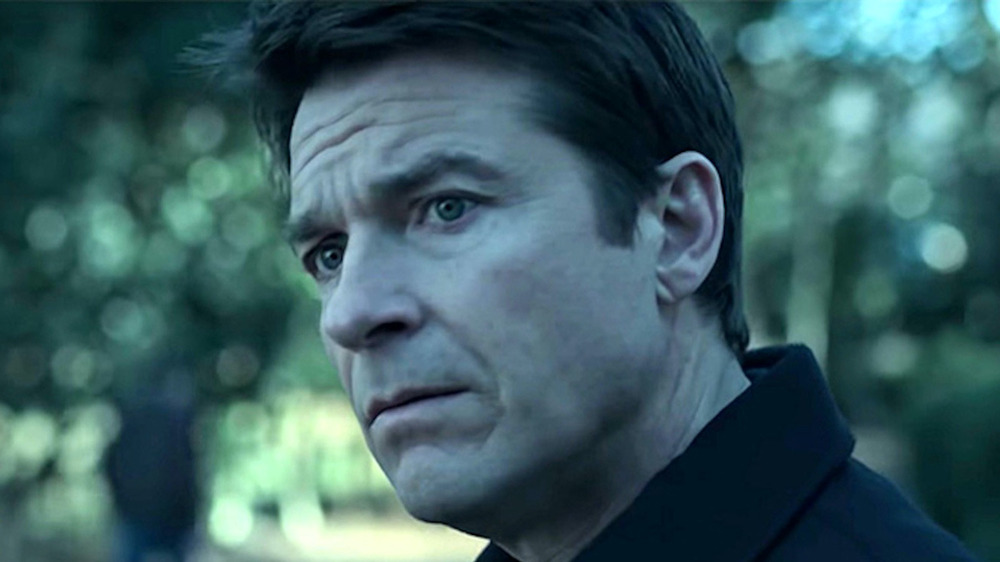 Netflix
To date, Netflix's pulse-pounding crime drama Ozark has aired 30 episodes, over the course of three streaming seasons. However, anyone who's made it through all 30 of those episodes can tell you they contain more thrills, chills, and shocking kills than virtually any show — save for Game of Thrones and Breaking Bad – that's hit the airwaves in the last decade plus. And even as bleak as things have been, it's easy to imagine the creative team plotting even bigger twists for Marty (Jason Bateman), Wendy (Laura Linney), Ruth (Julia Garner), and the rest of the Ozark players in its upcoming final season.
As the agonizing wait for the beginning of Ozark's (most likely) bloody end continues, fans have been left to revisit the stilted highs and seemingly boundless lows of episodes past. And as fan bases tend do with downtime, Ozark faithfuls have taken to debating and ranking the best of the best from the show's previously released episodes. Those rankings are currently posted on the series' IMDb page, and it'll likely come as no surprise that season 3 episodes make up the bulk of the top 10, claiming five of those coveted spots — with seasons 1 and 2 of Ozark grabbing two and three spots, respectively.  
Whether or not you agree with these rankings, it's pretty hard to argue that the episode currently holding the top spot, with a 9.5 rating, probably deserves mention. And according to IMDb's user-rated ranking system, the best episode of Ozark indeed came amid the series' barn-burner of a third season.
"All In" set Ozark on the road to doom for its upcoming final season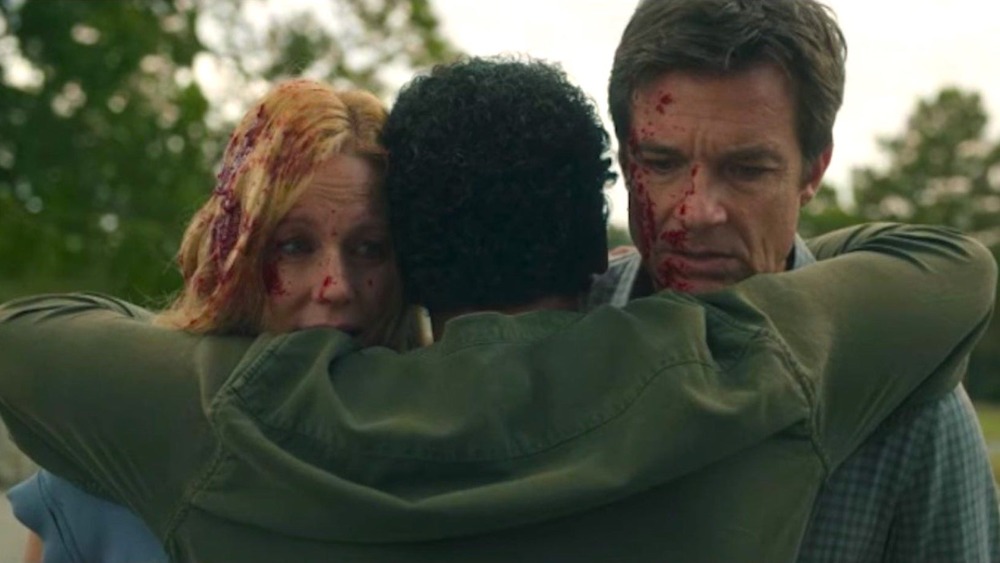 Netflix
The top-ranked episode is the harrowing season 3 finale. And frankly, the series really did hit a high-water mark with "All In." This episode was the culmination of three season's worth of deal-making, back-stabbing, and puffed-chest posturing. And by episode's end, the stage was truly set for a final season fronted by unfathomable carnage — both physical and emotional in nature.
Of course, the fateful finale was also preceded by Wendy severing ties in shocking fashion with her unstable brother Ben (Tom Pelphrey). The opening moments of the finale found the Byrdes still reeling from that turn of events, and not having even a moment to process the loss before being summoned south of the border along with Helen Pierce (Janet McTeer) by their big, bad Cartel boss Omar Navarro (Felix Solis) to discuss the nature of their operation moving forward.
While that seemingly doomed trip ultimately broke the Byrdes' way in jaw-dropping fashion, the tension throughout the episode was beyond heightened by the brash moves of heroin kingpin Darlene Snell (Lisa Emery), to say nothing of Ruth's (Garner) foul-mouthed parting of ways with Marty and Wendy, and the news that Helen was trying to set Marty up by brokering a back-door deal with the F.B.I. on his behalf. Oh, and after discovering his own mother had a hand in the disappearance of his beloved Uncle Ben, Jonah (Skyler Gaertner) went and shot something in the episode's closing moments.
Yes, that much action might've proven too much for most shows, particularly when contained in a single hour of television. But in Ozark's case, it made for the series' single most thrilling episode to date. At least, that's what fans say.