Tom Savini's Cameo In Locke & Key Means More Than You Think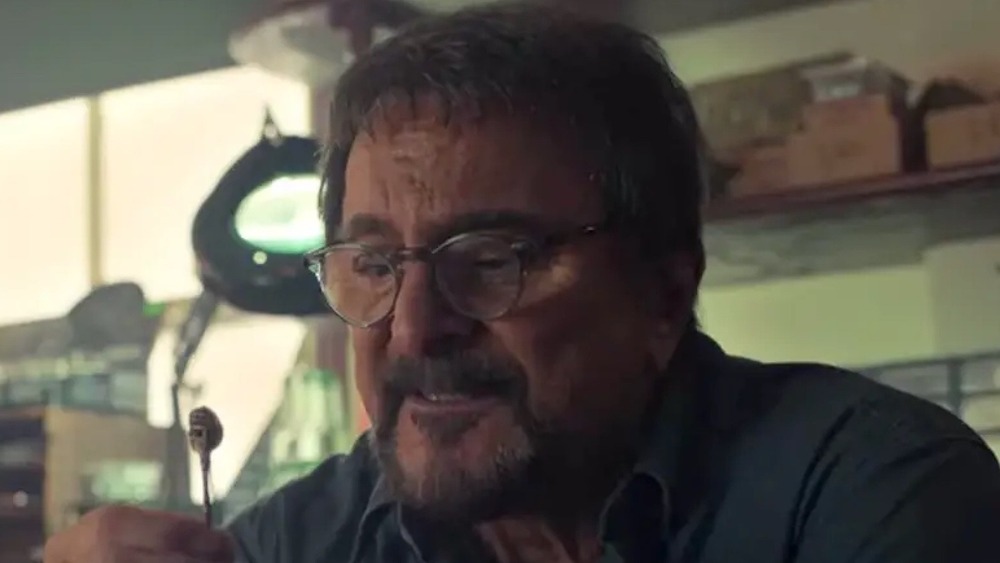 Netflix
Upon making its Netflix debut, the stylish, fantastical creep-fest Locke & Key instantly proved one of its most bingable series to date, serving up a savvy blend of horror, fantasy, and human drama for any who put a key to its fantastical door. That success was more or less expected, however, as the series is based on a beloved run of graphic novels from famed horror scribe Joe Hill (Horns, NOS4A2).
Lofty expectations aside, Locke & Key's inaugural season clearly came together better than anyone might've anticipated, with Netflix quickly ordering additional seasons after the first run dropped. If you're among those who haven't entered the show's twisted world (no longer named Lovecraft), the story follows the Locke kids who move into a mysterious ancestral home after the even more mysterious murder of their father. Once in their new home, they begin to find magical keys, while an extra-dimensional demon hunts them down.
The expected sort of chaos ensues from there, with the story proving every bit as fun and creepy as it sounds. And for those wondering how Hill feels about the adaptation, he seems to be enjoying Locke & Key's success — as viewers undoubtedly noted: He turned up in a hilarious season 1 cameo. While that cameo (as a paramedic in the season finale) likely pleased Locke & Key fanboys, it's safe to assume another season 1 cameo also had genre diehards grinning ear to ear. That cameo came in the second episode of Locke & Key, and found horror legend Tom Savini playing the part of a hardware store clerk who didn't know what to make of one of those magical keys.
Savini's cameo was, of course, a clear nod to his long history in the horror field, but it carries even more meaning than most people realize. 
Tom Savini and Locke & Key creator Joe Hill go way back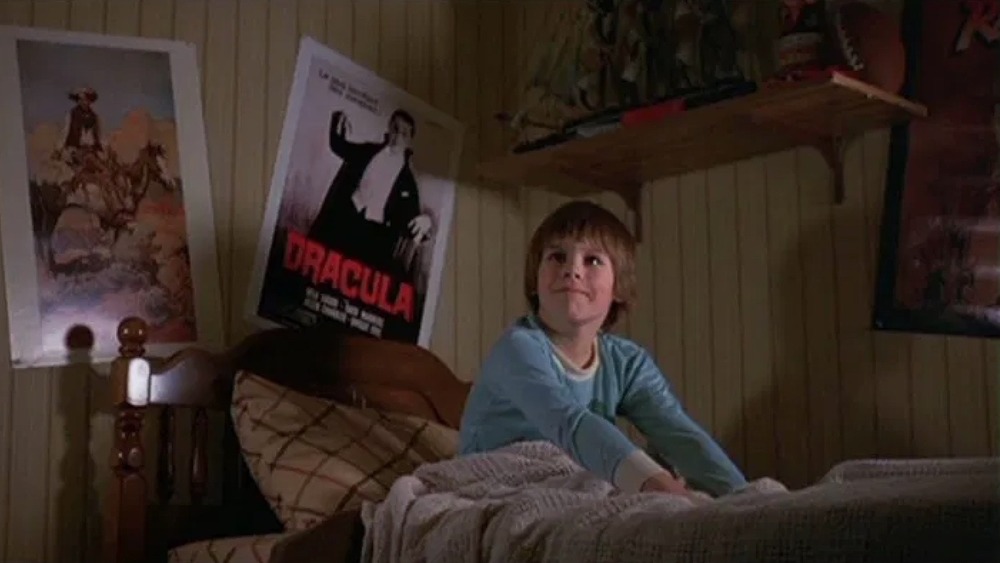 Netflix
Yes, Tom Savini's appearance is also a nod at the name the Lockes and their pals give their little club (the Savini Squad) — which is itself another wink at Savini's legacy as an SFX guru (George A. Romero's Dawn of the Dead) and an actor (Maniac, Creepshow, From Dusk Till Dawn, and more). Still, the appearance of Tom Savini in any project originated by Joe Hill carries extra weight, as the duo have actually known each other for roughly four decades now.
There's an obvious age gap there (Savini is in his 70s and Hill his 40s), but Hill is the son of iconic genre scribe Stephen King, which comes with some privileges ... like an intergenerational friendship with Tom friggin' Savini. A baby-faced Hill actually made his onscreen debut playing little Billy in 1982's horror anthology Creepshow, which his famous dad scripted. As it happens, that movie was directed by Savini's good pal George A. Romero. And yes, the legendary shockteur put his buddy to work both in front of and behind the camera.
Fans of Savini will recall he portrayed a comics-loving garbage man in the epilogue of the film, but you may not realize he also served as Joe Hill's babysitter during the kid's downtime. Hill himself let that nugget slip in a 2019 interview with Den of Geek, stating giddily, "There was no on set babysitter. They just put me in the custody of Tom Savini for a week." 
That week sparked a lifelong friendship that eventually even led Hill to entrust Savini with directing an adaptation of one of his own short stories — which fittingly enough debuted as part of Shudder's recent Creepshow revival.