Here's How You Can Watch Every Season Of Queen Of The South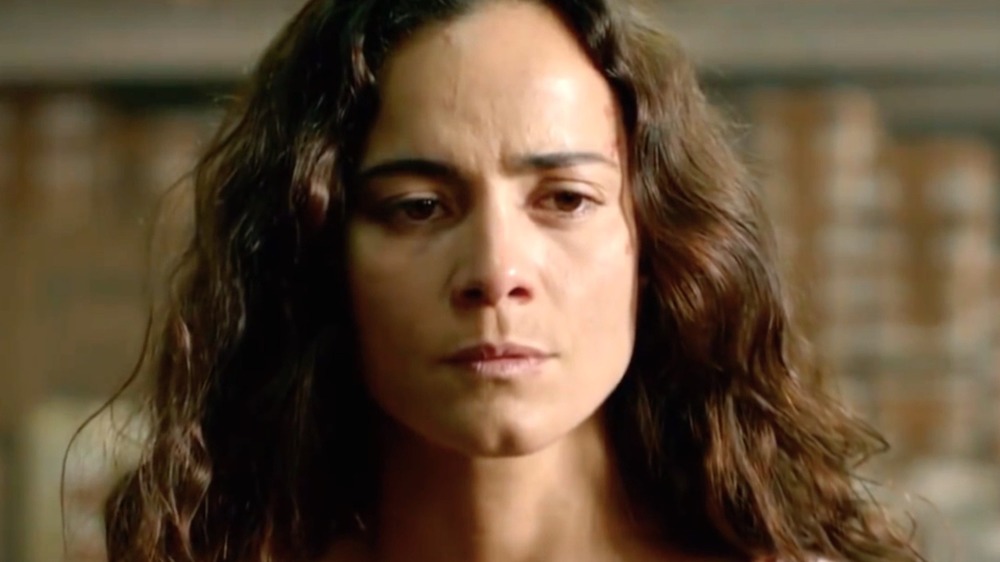 NBCUniversal Television Distribution
We may receive a commission on purchases made from links.
Queen of the South has proven to be one of the most exciting series on television today. Since its premiere in 2016, the USA Network's adaptation of the telenovela La Reina del Sur has captivated fans with its unflinching look at the criminal underworld. Even though it's four seasons in, new fans are still discovering the series every day. The series follows Teresa Mendoza's (Alice Braga) rise from poverty in Mexico to the top of a drug empire in New Orleans. She must outwit everyone from politicians and law enforcement to drug cartels and Russian mobsters — and the season 4 finale left her reeling, as she learned she has to look out for yet another foe.
Fans have been eagerly awaiting Queen of the South's fifth season, which was formally announced in 2019. COVID-19 delayed production until late 2020 (via Express UK). Deadline reported that season 5 will premiere Wednesday, April 7, and will serves as the show's final season. Until then, die hard fans and curious viewers alike can take the time to catch up with the series before they're swept up in a new round of thrilling episodes. Luckily, if you're looking to stream every season of Queen of the South, there's more than one way to get your fix, as various platforms have the series available.
Which streaming platforms can you watch every season of Queen of the South on?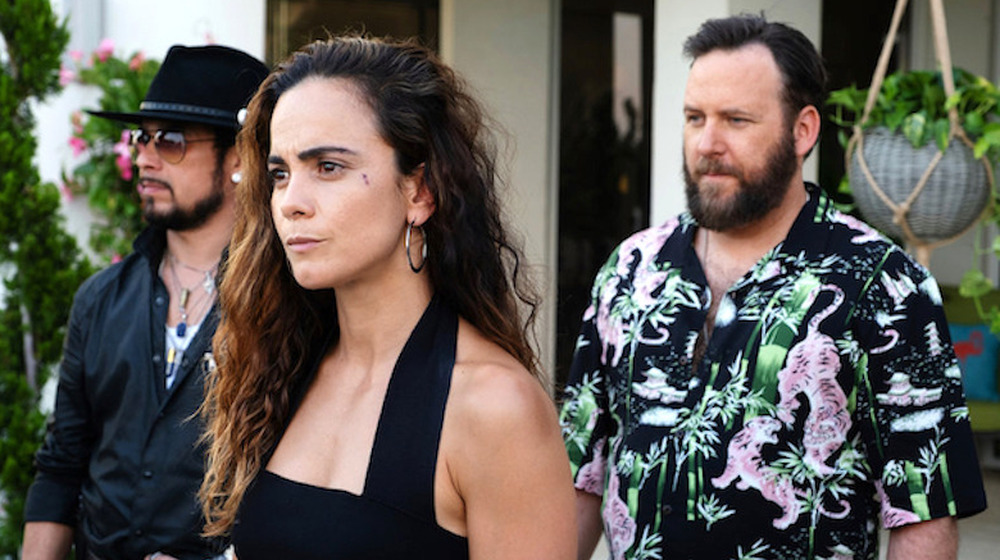 NBCUniversal Television Distribution
If you're looking to watch the first four seasons of Queen of the South, you're in luck; the first four seasons are available on Netflix as of June 2020, and there's no indication they will leave the popular streaming site any time soon. Once the fifth season premieres, fans who don't watch in real time will likely have to wait a bit before they can catch up if they're watching on Netflix. But even if you don't have Netflix, there are other ways to watch Queen of the South.
While the USA Network series isn't available to stream for free on Amazon Prime Video, you can purchase individual episodes or whole seasons. You can also purchase every episode and season on platforms like YouTube and Apple TV. Depending on where you choose to buy, the cost of an episode ranges between $1.99 and $2.99, and a whole season is between $18.99 and $19.99. The benefit of owning the episodes allows viewers to watch the series whenever they want, regardless of whether the show is available on the various subscription platforms.