Car Masters: Rust To Riches - What We Know So Far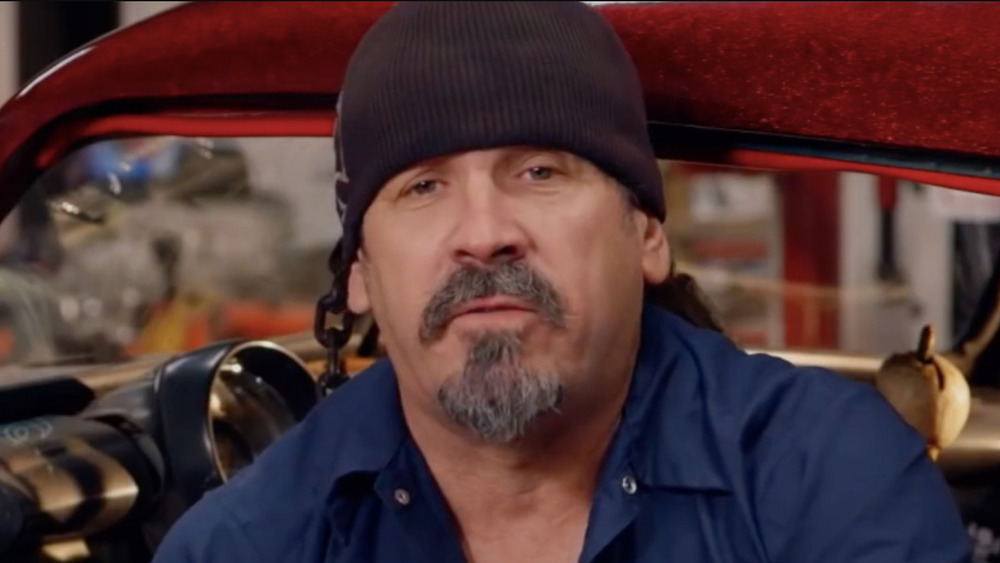 Netflix
For the past three years, Netflix has delighted gearheads and reality TV fans alike with their show, Car Masters: Rust to Riches. The show focuses on the exploits of Gotham Garage, a custom mechanic shop that specializes in creating extremely unique cars for their customers. Their goal throughout the show is to modify cheap cars into something stylish and profitable enough to trade for an even better car for the crew to modify and sell.
The second and most recent season of Car Masters aired just over a year ago in March 2020, and since then fans have heard nothing about a potential season 3 for the show. Officially speaking, Netflix has not announced that it has canceled the project, but at the same time, it has not released any information on it. No matter what, audiences will have to wait to learn anything about the future exploits of Gotham Garage.
When is Car Masters season 3's release date?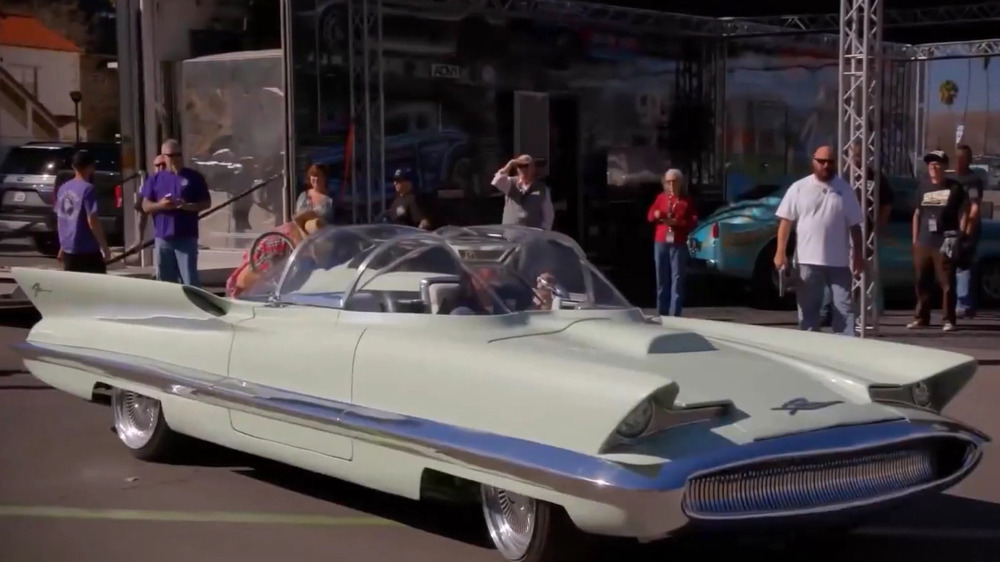 Netflix
As of right now, there is no news on a specific release date regarding Car Masters. The official Gotham Garage site declares that a new season is on the horizon, but it provides no remarkable details. Decider estimates that viewers will finally get their third season of Car Masters in fall or winter of 2021. 
However, there's almost a two-year gap between the release of seasons 1 and 2 of the show. There's not a lot of precedent for a yearly release in this situation. As always, the possibility of delays due to COVID-19 are a factor in Car Masters: Rust To Riches' release date. It's possible that production for the show has not been completed. If so, it will likely be awhile before we receive news on the issue. Fans will just have to bide their time until an official announcement from Netflix.
Who will be in season 3's cast?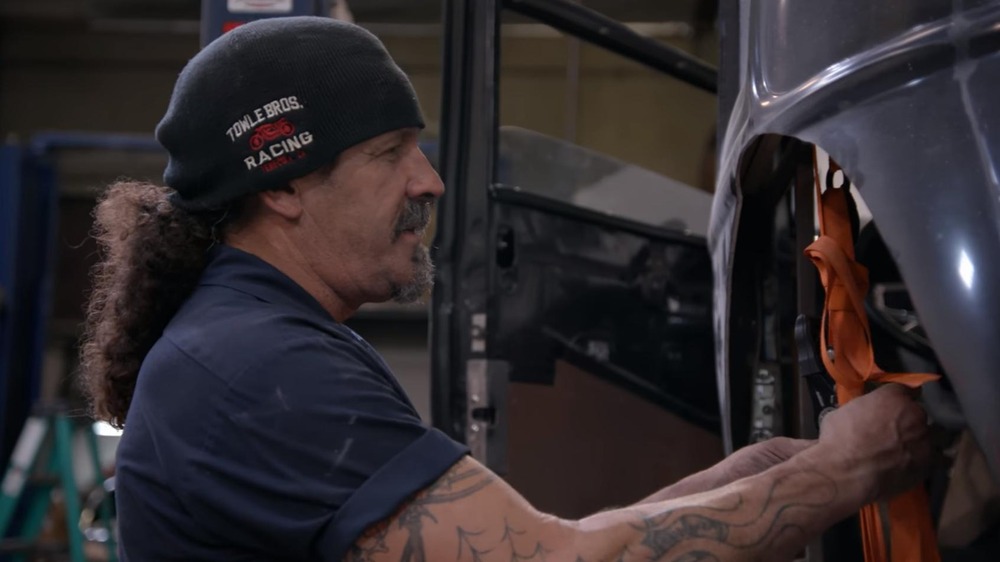 Netflix
When Car Masters season 3 releases, you can be fairly certain that the regular cast of the show will make a return. The show focuses on a single garage owned and managed by ex-Hollywood prop and vehicle designer Mark Towle and his crew (via IMDb). With the show revolving around their business, there's very little chance any of the familiar faces will change. This goes double for major characters like Towle, Constance Nunes, and Mike "Caveman" Pyle. 
Of course, there's always the opportunity for new faces to appear in a new season. However, until Netflix or Towle makes an official announcement, there's no reason to expect anything different with Car Masters' cast in this upcoming season. Fans can likely expect more of the same. Therefore, if one is looking for variety from season 3, they should probably look toward the other primary focus of the show: cars.
What kind of cars will appear in season 3?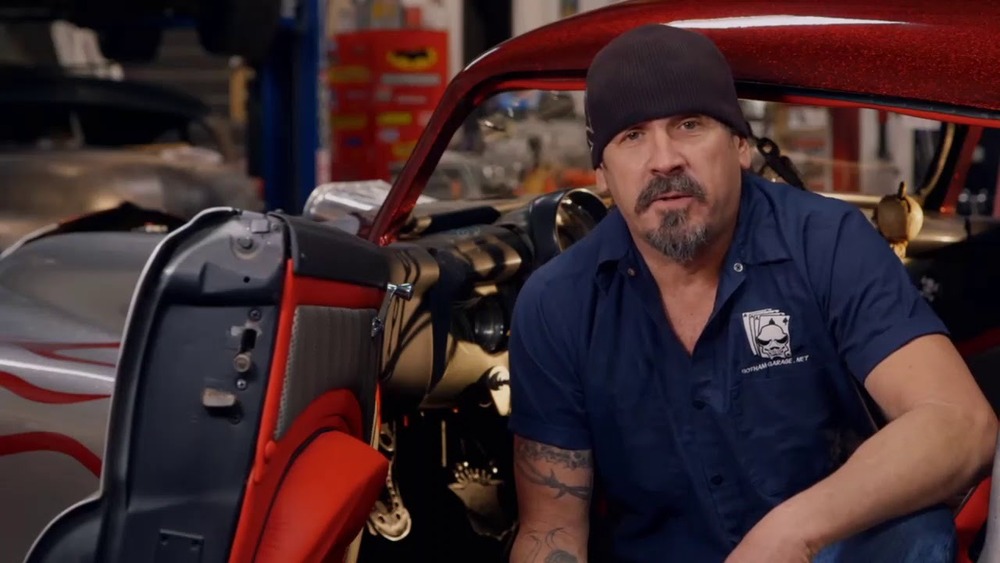 Netflix
Since season 3 has not been released, there is currently no information regarding what kind of cars Towle and his crew will be working on this time around. The same goes for whatever modifications the team decides to make on the cars they get. In the past, we've seen them work on everything from half-destroyed beaters to hot rods and beyond. Should this pattern continue, fans can expect another season of eclectic automobiles for their enjoyment.
Regardless of the type of car the crew is working on, however, Towle makes it his personal goal to do something interesting with every car modification he works on. He specializes in the unique and unconventional side of custom automotives. So, even if fans see more of similar cars in season 3, there's a great likelihood they won't be so similar by the time the credits roll.