The Wildest Theories About The Chameleon From The Masked Singer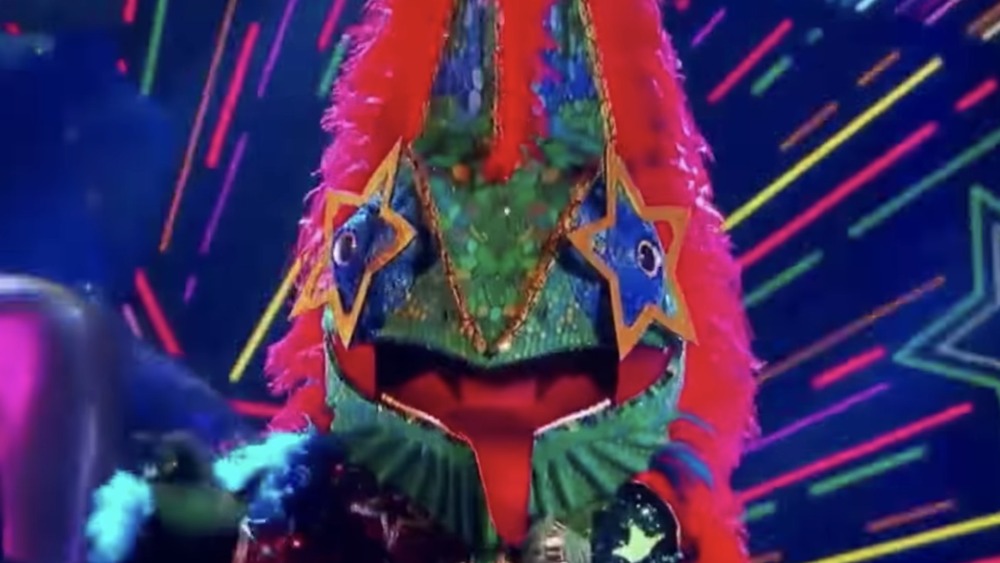 FOX
He calls himself Chameleon, rides a motorbike, and loves technology. He also claims in his video package that he "won't be blending in." He's among the latest talents to grace the stage on Fox's The Masked Singer, which just started its already-wild fifth season on March 10. As always, the show features a group of anonymous singers who are in truth famous actors, comedians, or athletes who've put on some interesting costumes to disguise their identities. Judges Nicole Scherzinger, Ken Jeong, Robin Thicke, and Jenny McCarthy not only judge the performances but also make guesses as to who truly lies under the masks. 
And naturally, fans watching the show also make their guesses, based on the clues given out in the characters' intro videos. Some predictions are silly, while others offer food for thought. In the case of Chameleon, many of the guesses out there are a bit ridiculous, but there are a few out there that seem like real possibilities. While so many are still speculating on the singer's true identity, let's check out some of the theories on who this could be.
Fans think Chameleon must have a rap background—could he be Wiz Khalifa?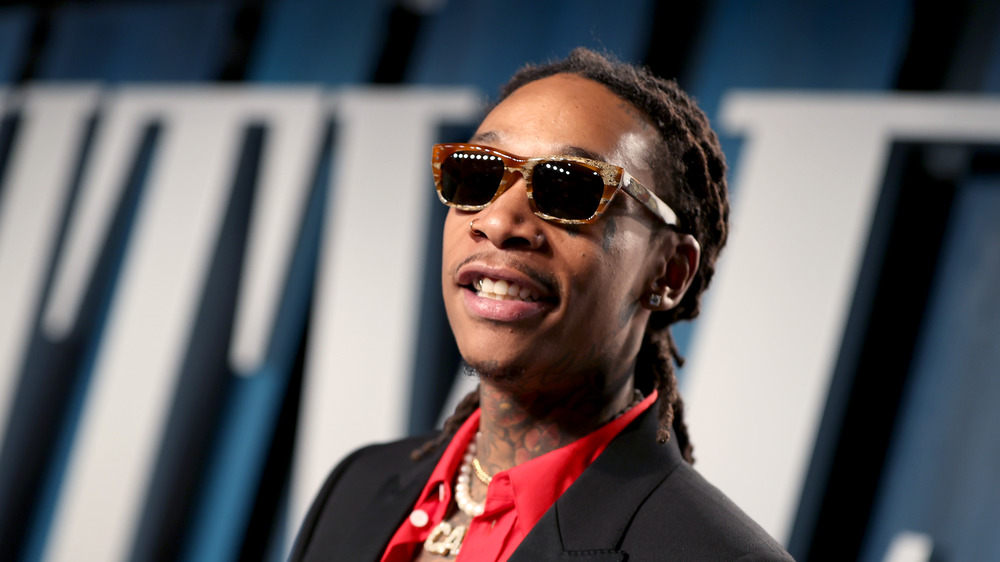 Rich Fury/vf20/Getty Images
The theories about Chameleon range quite wide. The Masked Singer's judges themselves are split — Jeong thought it might be Philadelphia 76ers center Dwight Howard, while Thicke named Redfoo of LMFAO as a possibility. Different media outlets like Cosmopolitan have been reporting that fans are naming Jamie Foxx and Adam Lambert as contenders — the former because he's repped by Chameleon Entertainment, and the latter because of his single "New Eyes," perhaps indicated by the stars around Chameleon's eyes. 
But online, fans have named many other possibilities. Guesses range from RuPaul and Harry Styles to Romeo Miller and Donald Glover. Some on Reddit speculate that the singer must be an athlete, and others think he's got a rap background — both of these things apply to Miller. As one noted on a discussion thread for the second episode of the season, "I feel like Chameleon HAS to be a rapper (or at least professional singer of some sort) judging how well he was getting through even some of the tougher verses of that song. He didn't trip over a single word." That particular user guessed Nick Cannon, who is in quarantine this season due to COVID-19. 
One candidate is now getting a lot of support — Wiz Khalifa. Various sources, including Celebrity Height Guide, say that the rapper stands 6-feet-4-inches tall, so he's big enough to be Chameleon. But he fits other hints that The Masked Singer has dropped, including a link with 007 — he has a song called "James Bong." The "Beware of Pit" reference could also be a link to the fact he spent his high school years in Pittsburgh. Plus, as supporters say, the guess sounds like a good one. On YouTube, one user noted that it "has to be Wiz Khalifa from the cadence when he was talking and the sound of his voice when he ends his sentences."
Others aren't convinced, saying some of the clues fit but others don't. "Voice does I agree. A couple of the clues work, but most of them point to a DJ not a lyricist/rapper," one noted on the YouTube video. Sounds like people will just have to keep tuning in to the show to see who's right.