The Forgotten Nick Cannon Comedy Everyone's Watching On HBO Max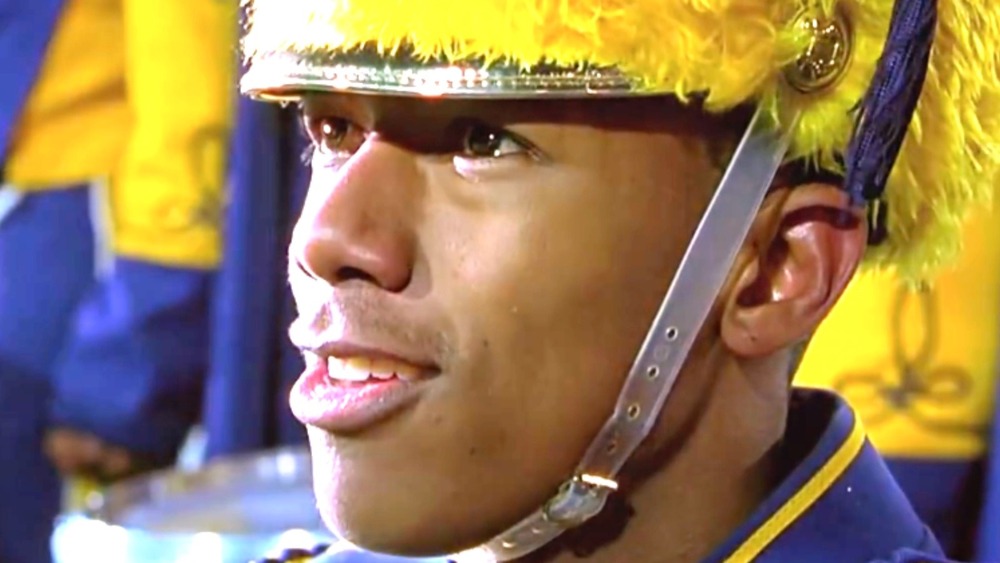 20th Century Fox
Time flies like notes in a marching band. It seems like only yesterday Nick Cannon was a teenage star on All That. Now a bonafide celebrity, he's appeared on shows like The Eric Andre Show, hosted contests such as The Masked Singer, and even spent the better part of a decade married to Mariah Carey. But before all that, he moved from television into film. It took Cannon two years to land a starring role, but he did with the 2002 teen drama/comedy movie Drumline.
Previously, Drumline was only available through streaming services such as Apple TV and Amazon Prime Video, but as of February, the movie joined the ranks of HBO Max's films available to stream. More importantly, it entered the service's library as the "Extended Version," which drums up even more content. More Drumline is a good thing, since it received numerous stellar reviews. Roger Ebert called it "good-hearted" and praised how it "provides a portrait of a young man who slowly learns to discipline himself and think of others."
Drumline is inspirational for music-lovers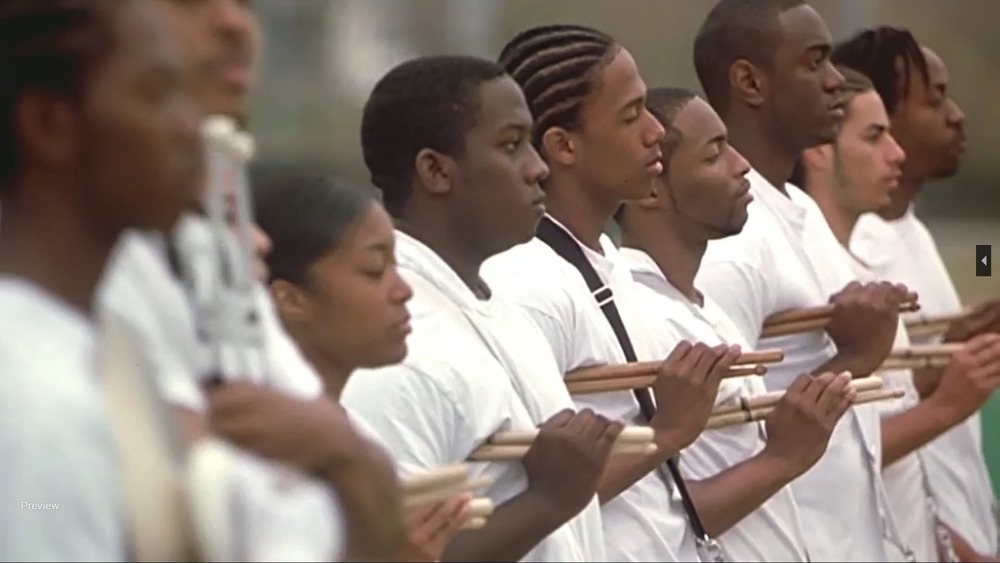 20th Century Fox
Drumline tells the tale of Devon Miles (Cannon), a cocky, but talented, drummer who cannot read music. He hides his handicap well enough to obtain a scholarship from the prestigious (and fictional) Atlanta A&T University and join the college's drumline. But as with many coming-of-age stories, Miles marches to the beat of his own drum instead of the band's, which sets off a chain of events that culminate in him learning the important lessons of teamwork, loyalty, and how to school the competition.
Even though Drumline was nominated for several awards — such as the NAACP Image Award for Outstanding Motion Picture and MTV Movie Award for Breakthrough Male Performance — it didn't win any. Regardless, it grossed over $56 million domestically and almost $1.2 million internationally, according to Box Office Mojo. Given the film's $20 million budget, Drumline proved a financial success and eventually received a sequel in 2014. Unlike the original, however, Drumline: A New Beat didn't see a widespread theatrical release and was relegated to a VH1 original. While it brought Nick Cannon back as Devon Miles, A New Beat isn't available for streaming through HBO Max.