The Wildest Theory About The Russian Doll From The Masked Singer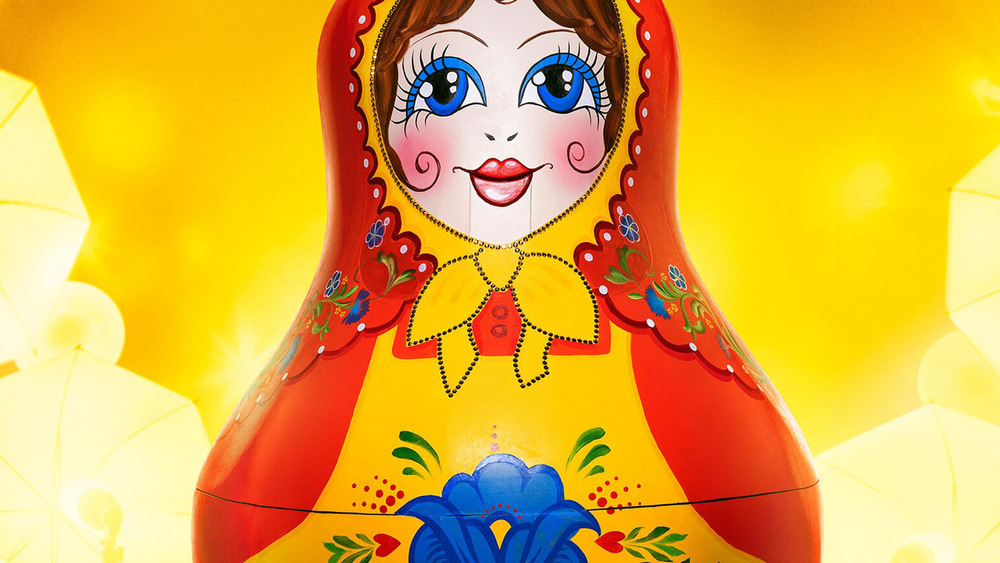 Fox
Since 2019, The Masked Singer has rapidly become one of Fox's most profitable shows of all time (via TV Series Finale). Some series tend to dip off after several seasons, but this one just keeps getting better and better. Based on the Korean show King of Mask Singer, the U.S. version chooses 12 celebrities, old and young, to conceal their identities while performing for audiences and judges. Each week, one performer is sent home — and unmasked — until there is only one left. While hints are sometimes given to the panel of judges, it's not that easy to guess who is under the costumes, and viewers love to throw out guesses of their own.
Even after five seasons have aired, the masked singers aren't easy to guess correctly. Currently, in season 5, there are several characters ranging from The Snail to Robopine to The Grandpa Monster, but our focus is on The Russian Doll. Each season, theories circulate around the internet about which celebrities are under which character suit. So far, here's the wildest theory about the identity of The Russian Doll.
The top guess is The Hanson Brothers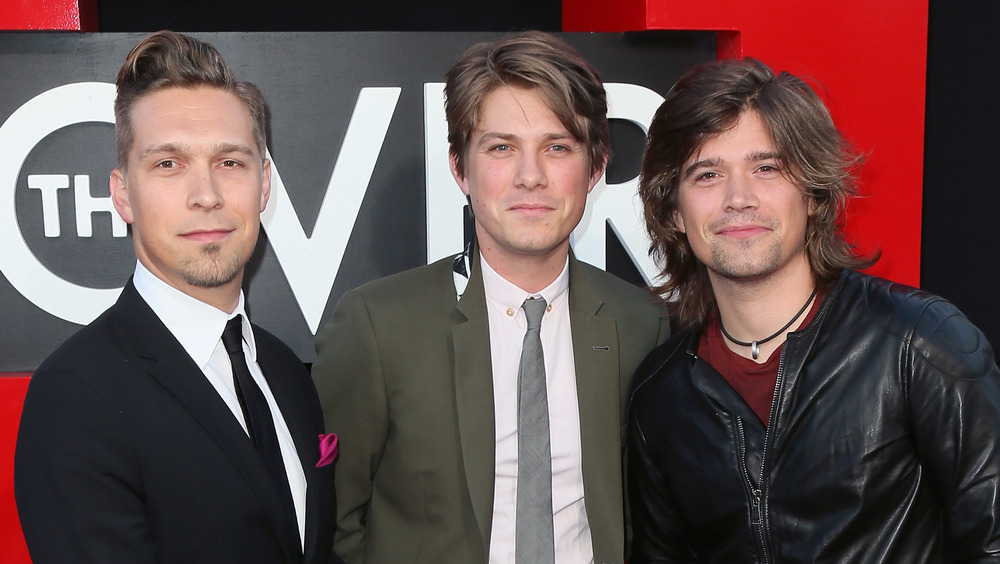 David Livingston/Getty Images
According to Good Housekeeping, the top guess — and possibly the wildest theory — is that The Russian Doll on The Masked Singer is the Hanson brothers, formerly known as the music trio Hanson. The group rose to stardom thanks to their catchy tune "MMMBop" in the late 1990s, and they're still active in the music industry today. So let's get down to business, shall we?
First, this character can multiply, which means this celeb might not be one but several people. So far, the singer(s) have performed "Man in the Mirror" by Michael Jackson and the song "Shallow," originally by Bradley Cooper & Lady Gaga for the movie A Star is Born. And it's obvious they can sing. With this much information, a theory has arisen about Isaac and Taylor being the singers, and Zac, the youngest of the three, hanging out in the costume, too. Other clues involve a pitcher of milk, breadsticks, a conveyor belt with cardboard boxes marked "Office," a street sign that read "Garden State Highway," and a ship's wheel. Those ones are still up for discussion. But initially, the Doll says, "In the beginning, I was the world's hottest toy. Those were the days!" This is a reference to the Russian doll toy being popular when it came out in the late 1800s, but the line also works for the Hanson brothers because they were extremely popular in their prime.
Only time will tell if this theory is correct. But if you're wondering, some other guesses via Bustle are Dan + Shay, Bruce Springsteen, and Harry Styles & Niall Horan.