The Wildest Theories About Black Swan From The Masked Singer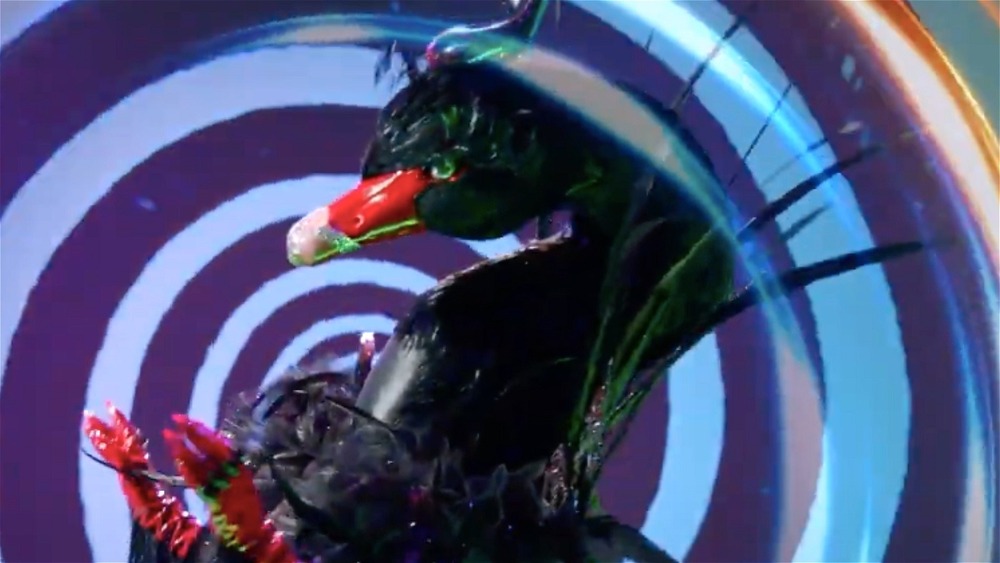 Fox
Season 5 of The Masked Singer is in full swing, with stars like Danny Trejo, Kermit the Frog, and Caitlyn Jenner already having been revealed. The focus is now on the remaining contestants, and who could possibly be behind the masks. One of the most buzzed-about performers is Black Swan, and it's mainly thanks to her impressive vocals.
Though we've only seen her perform once, Black Swan got the judges to their feet with her saucy rendition of "Barracuda" by the classic rock band Heart. After watching her clue package and hearing her sing, the judges' guesses were all over the place, with names like Anya Taylor-Joy, Mel B, and Camila Cabello thrown into the mix. Fans, however, have theories of their own. While the majority of viewers seem to think they have Black Swan's identity figured out, there are a few guesses going around as to who she may be.
Wild fan theories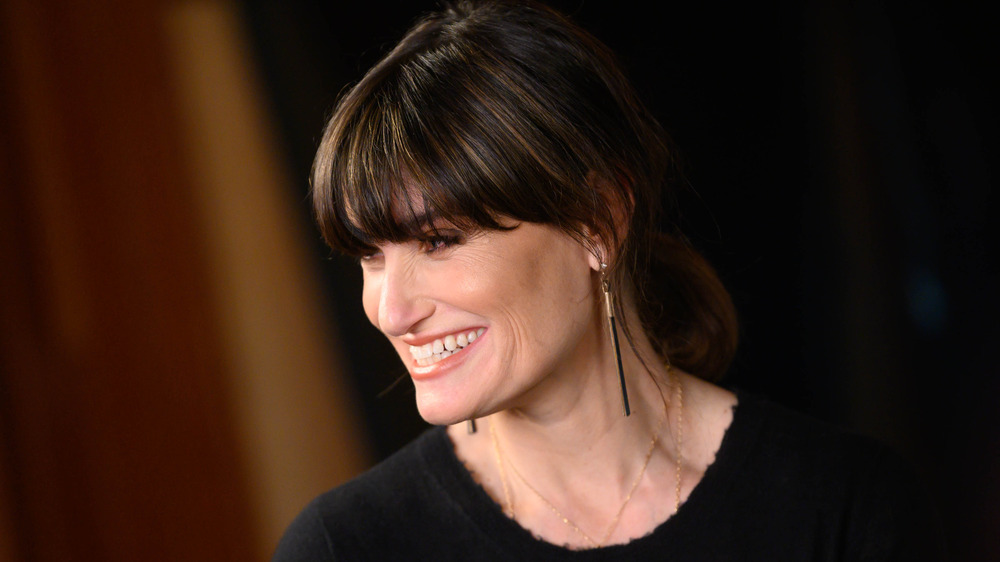 Emma Mcintyre/Getty Images
After fans got a look at Black Swan's costume, early guesses included Zendaya, Mila Kunis, and Natalie Portman, thanks to the latter two's roles in the 2010 film Black Swan. Once they heard her voice, though, fans came up with a host of different theories, such as Kristen Stewart (references to her Snow White film and the chess piece from Twilight) and Ally Brooke (the number 5 could be a nod to Fifth Harmony). Some also think that powerful voice belongs to Demi Lovato.
Reddit user BlueMeconopsis has a well-thought-out theory as to who Black Swan is — Broadway legend Idina Menzel. One of the reasons behind the hunch is that Black Swan walking through the snow could be an allusion to Menzel's famous role in Frozen, specifically the song "Let it Go." Also, one of the clues is a chess piece, and Menzel appeared in the musical Chess; the X could also be a reference to Menzel's time as a guest star on The X Factor UK.
Though there are many theories regarding the identity of the mysterious singer, there's one that stands out above the rest.
The most popular guess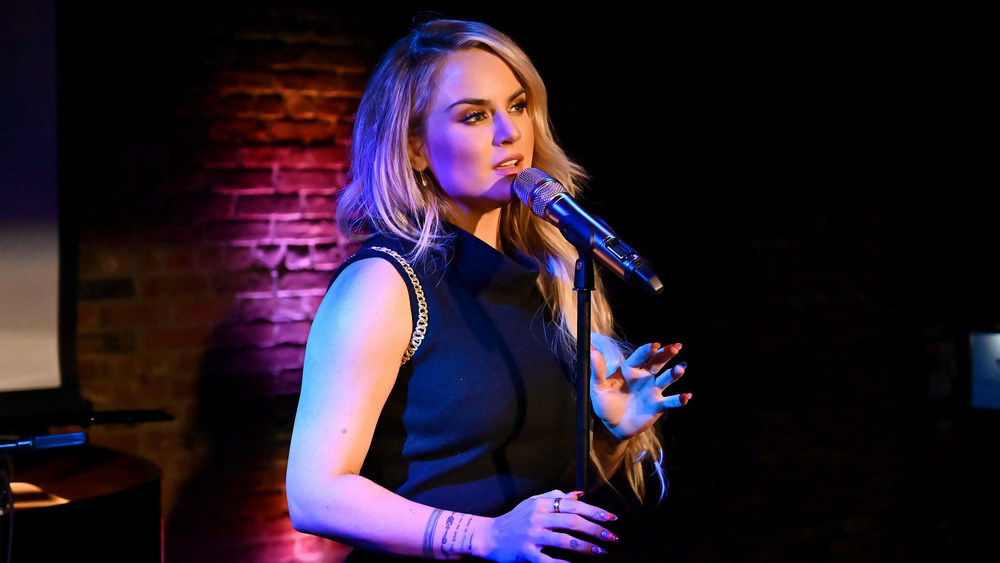 Astrid Stawiarz/Getty Images
Most fans seem to believe they have Black Swan pegged as none other than Joanna Levesque, who is better known by her stage name JoJo. She was one of the biggest pop stars in the early 2000s with hit songs like "Leave (Get Out)" and "Too Little Too Late." Aside from fans being convinced they know JoJo's iconic runs when they hear them, there are plenty of clues that could lead to her being revealed as the Black Swan.
Black Swan talked about being hypnotized by a Hollywood deal and ending up as someone's prey, which seems to allude to her very public dispute with her old record label that she signed with when she was just 12 — the binding contract led her to sue her label in 2013. Another clue is also related to that dispute: Black Swan said her "faithful flock set her free," and JoJo's fans were supportive throughout her ordeal with her previous management, even starting the #FreeJoJo campaign. Other clues include the "Wanted" poster with the letters R and V highlighted (JoJo was in the movie RV), the 5 on a wristwatch (she toured with Fifth Harmony), and the X (she was a guest judge on The X Factor).
Additionally, Cluedle-Doo mentioned that Black Swan "has covered a monster," which seems to reference JoJo's cover of "Can't Believe It." The song was originally performed by T-Pain, who won The Masked Singer's first season as the Monster.
Whoever Black Swan may turn out to be, she's clearly very talented, and we're excited to hear more from her.