Anya Taylor-Joy Is Pitch-Perfect In This Adorable Queen's Gambit Parody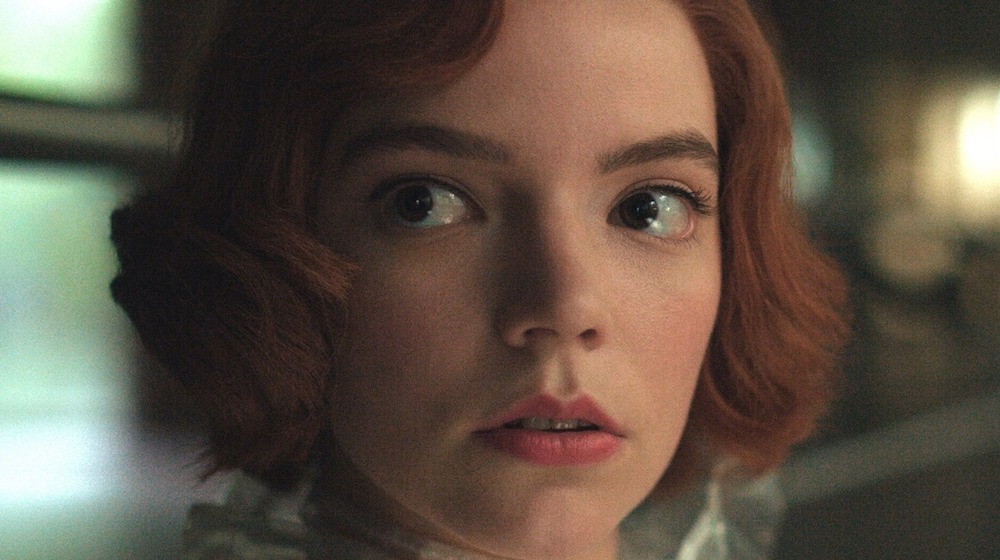 Netflix
Two Netflix original shows came together this week for a sweet, funny crossover parody. The Queen's Gambit, the ultra-popular miniseries about a chess prodigy, was released in October 2020 and is still being talked and written about, including speculation over whether there will be a second season. There is no new information on the show possibly returning, but its star Anya Taylor-Joy, who captivated audiences as Beth Harmon, returned to her character in a short parody for the children's cooking show, Waffles +Mochi. Created by Erika Thormahlen and Jeremy Konner for the Obamas' Higher Ground Productions, Waffles + Mochi follows the titular characters, who are two adorable puppet creatures, as they explore different foods and cultures with the help of none other than Michelle Obama.
The series has had a ton of fun celebrity appearances, from Jennifer Garner to Jack Black to Stranger Things star Gaten Matarazzo, among many others. Taylor-Joy provides one of these cameos, lending her voice to a reimagined Beth Harmon for the kids' show — that is, Beth Harmon as a yam.
Anya Taylor-Joy beats the odds in The Queen's Yambit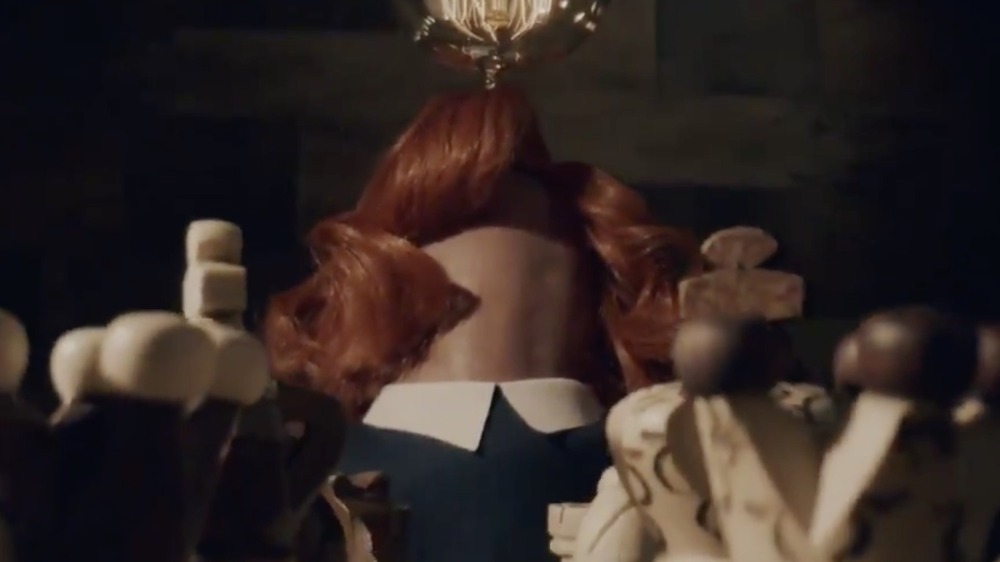 Netflix
The parody, which Netflix posted on their Twitter page today, begins with Taylor-Joy narrating, "They said chess wasn't for veggies." As Taylor-Joy's voiceover plays, the yam version of Beth is shown in front of a chessboard. Yam Beth has the character's signature red curly bob and is wearing a blue top with a white collar, almost identical to one of the costumes Taylor-Joy wears in The Queen's Gambit.
Beth continues narrating, "That sure, yams are sweet, but they'd get roasted. Mashed. Fricasseed in a few moves." She then runs through her (human male) opponents at the tournament, all of whom she beats. The first opponent, she "turned him to hash," another she "flattened like a pancake." Yam Beth is shown moving across the board to play her moves, while a crowd of humans watches on. Taylor-Joy narrates with serious precision, cementing this parody as hilarious and adorable.
The narration ends with, "So the next time someone peppers you with doubts, tells you you can't cut it just 'cause you're a starchy tuber, well, you look him in the eye, then eat him alive." The screen fades to black for a moment before it reads "The Queen's Yambit."