Daisy Ridley Weighs In On The Rumors Of Her Joining The MCU As Spider-Woman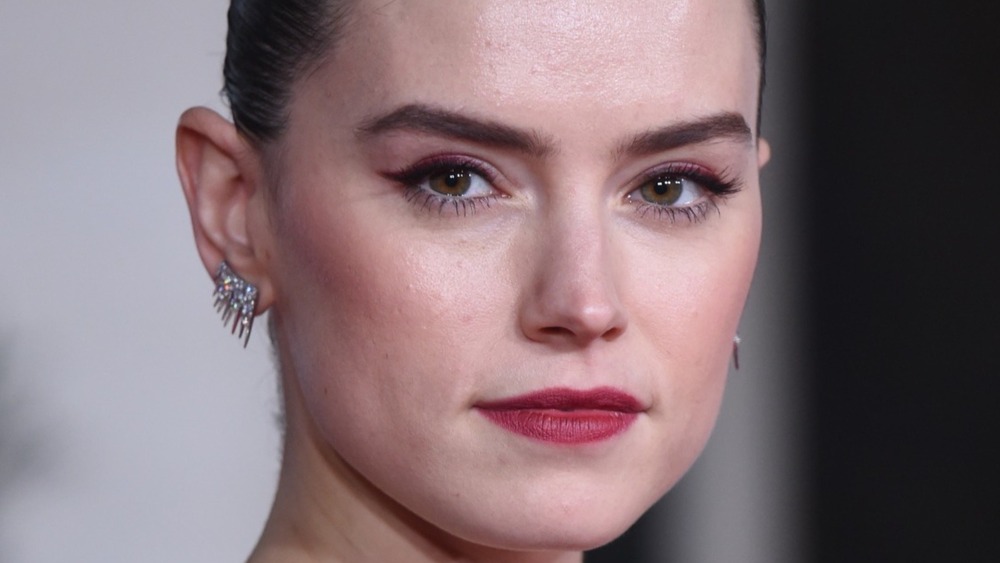 Stuart C. Wilson/Getty Images
In August 2020, Olivia Wilde was announced as the director of an upcoming Marvel movie in collaboration with Sony Pictures. The only key detail accompanying the announcement was that its lead character would be a woman. While Wilde's filmography consists primarily of acting credits, her 2019 feature film directing debut, Booksmart, was a hit among critics, per Rotten Tomatoes. Wilde is currently slated to follow up Booksmart with Don't Worry Darling, a thriller starring Florence Pugh. Her upcoming Marvel project, barring any unforeseen circumstances, will be her third feature film as a director.
While the comic book property serving as the film's source material has yet to be confirmed by its producers, Wilde shared a post announcing the news of her involvement in the film accompanied by a spider emoji. Many fans, therefore, began to suspect that the film will feature a version of Spider-Woman in its lead role. Interest in a Spider-Woman film only increased from that point on. Along the way, Daisy Ridley's name became associated with the quasi-hypothetical project solely due to a contingent of fans wanting to see her portray the iconic hero. Ridley addressed her association with Spider-Woman in an interview with Comic Book Movie, outlining the extent of her involvement with the property.
Daisy Ridley could be Spider-Woman, but it's not her call to make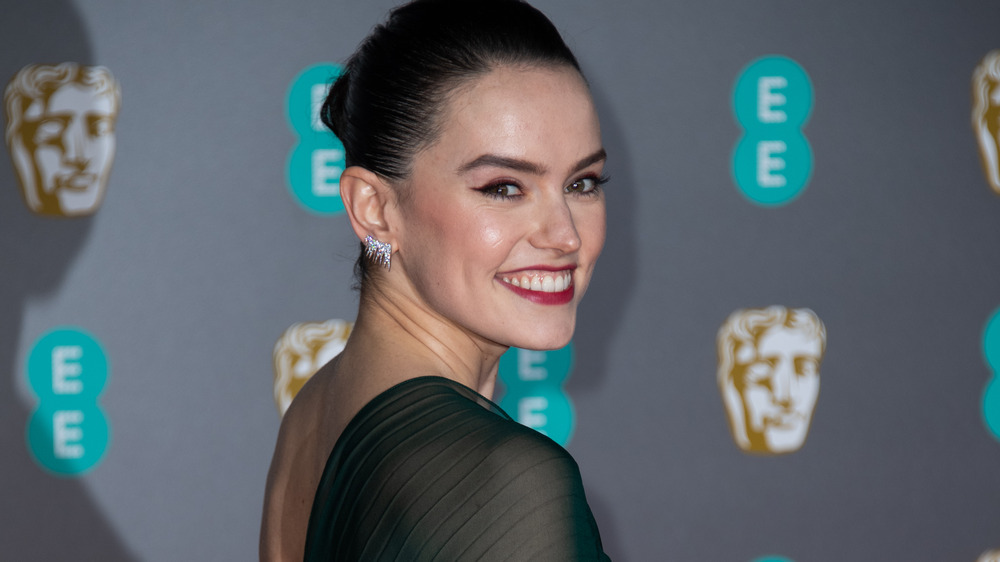 Gareth Cattermole/Getty Images
Daisy Ridley's discussion of her ties to Spider-Woman came in the wake of a viral thread posted to Twitter by author Sariah Wilson in February 2021. In a series of posts, Wilson shared that she spoke with Ridley (who does not actively use social media) about fans' interest in her portrayal of the character. According to Wilson, Ridley responded that she would be thrilled to take on the role.
In her subsequent interview with Comic Book Movie, Ridley clarified that, while she remains interested in the idea, she has no greater ties to the film than having once expressed enthusiasm over it. Ridley explained that those who interpreted the prior Twitter thread as confirming, to some degree, her involvement in a Spider-Woman film are mistaken. "Apparently, I've now declared myself a frontrunner to be Spider-Woman," she said, "which isn't true!"
However, Ridley did reaffirm her openness to joining a large comic book property should the opportunity present itself, whether that's Spider-Woman or another project. "To be particularly in that world, which is ever shifting and reimagining itself would be very exciting," said Ridley.