Daisy Ridley Addresses Those Spider-Woman Rumors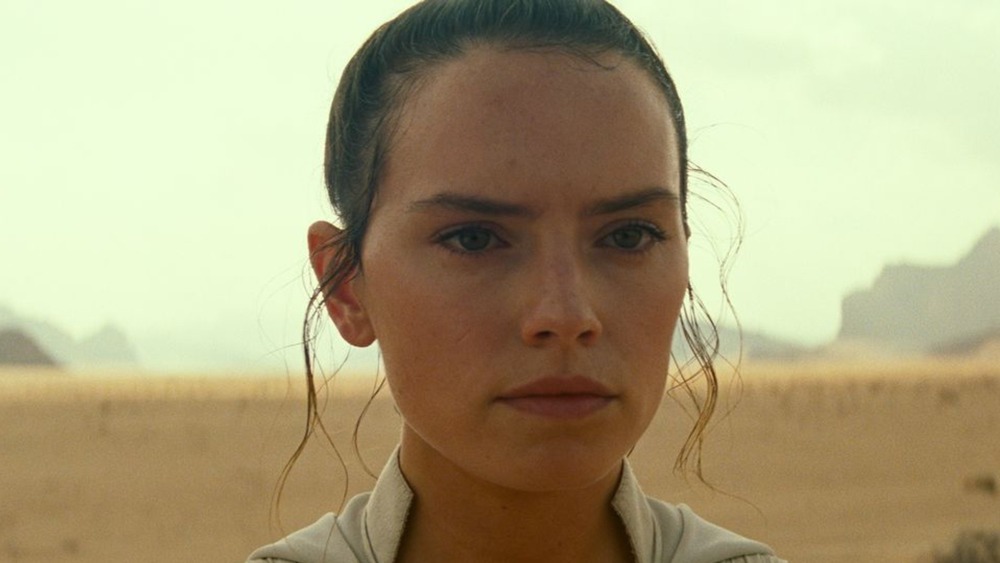 LucasFilm/Disney
Listen up Sony and Marvel execs, Daisy Ridley has addressed those Spider-Woman rumors, and she's more than willing to play the web-slinger. On February 19, 2021, USA Today bestselling author Sariah Wilson tweeted that she asked the Star Wars actress if she had heard the rumors that fans want her to play the Marvel character during an interview to promote Chaos Walking, and while Ridley admitted she hadn't, she also expressed excitement at the idea of joining another major film franchise.
According to Wilson, Ridley — who isn't on social media — had no idea she has emerged as a popular fan cast for Spider-Woman, but once the author explained who the character was, she expressed excitement over the idea. "OMG, I would love to play Spider-Woman," the actress said. "But is it more of like an extended Spiderverse thing?"
Wilson went on to tell Ridley that Spider-Woman could have her own series of films soon, and the star reportedly said she's game to take on another franchise role now that she's wrapped her Star Wars trilogy. And while she didn't know the particulars of Spider-Woman's backstory, she is a fan of Spider-Man: Into the Spider-Verse, as well as WandaVision — all of which bodes well for a potential Marvel-Ridley collab in the future.
What do we know about Marvel and Sony's potential Spider-Woman movie?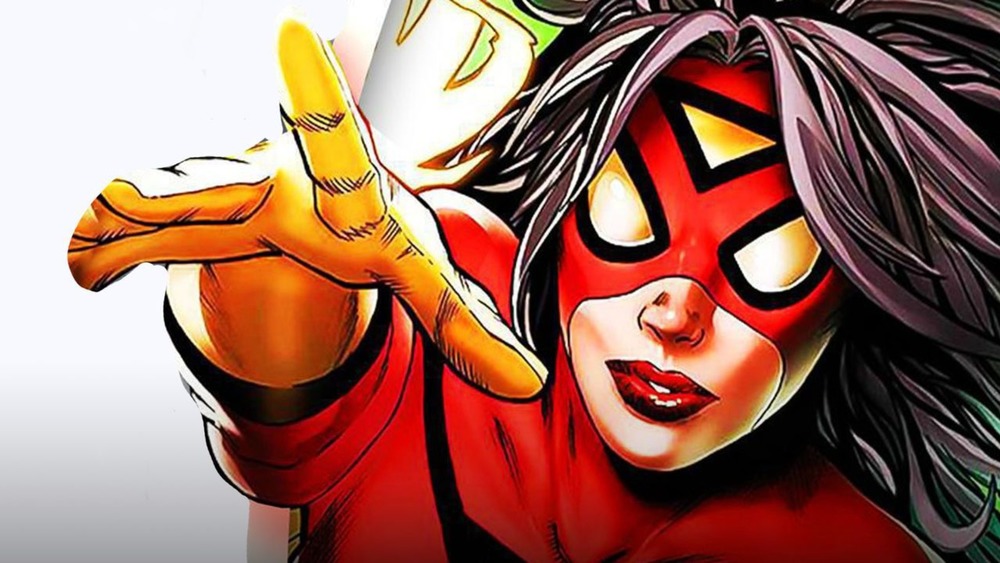 Marvel
It's not too surprising that Ridley hasn't heard about Marvel and Sony's possible Spider-Woman movie, because the studios have yet to confirm the project is officially in the works. However, in August 2020, Deadline reported Olivia Wilde is attached to direct an upcoming female-focused superhero film for Marvel, and she stoked the Spider-Woman rumors when she tweeted a spider emoji alongside the report.
Since then, the internet has been buzzing with theories about who will play the character, and which iteration of Spider-Woman will make it to the big screen. The general consensus seems to be that Marvel and Sony should start with the original Spider-Woman, Jessica Drew, but at this early stage of the development process, there's no official word on which version of the character will make it to the big screen.
For now, it remains to be seen whether or not Ridley could actually end up taking on the role in the rumored film, but just knowing she would be interested in joining the Marvel family is exciting — especially since she has expressed interest in pivoting to TV. In an early February interview with Who What Wear, the Star Wars actress shared that she doesn't have her next career move plotted out, but she would like to "be part of a cult TV water-cooler moment."
So hey, if Spider-Woman doesn't work out, there's always a possibility that Ridley could show up on one of the many Marvel TV projects in the works at Disney+. One thing is certain, the actress seems intrigued by the possibility of suiting up as a new hero now that she's hung up her lightsaber for good.