Why You Haven't Heard From David Tennant In A While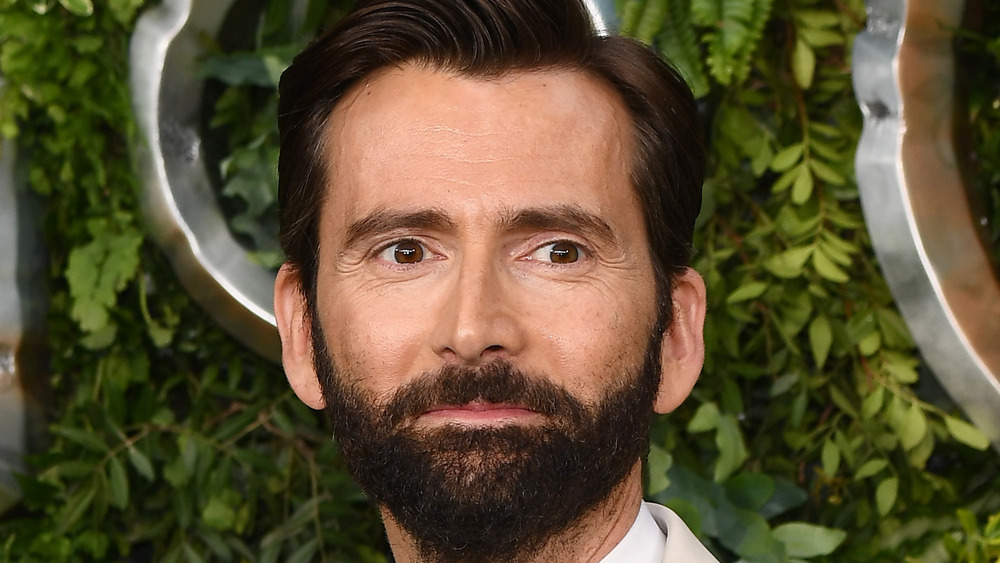 Jeff Spicer/Getty Images
Back before every actor desperately hoped for their own superhero franchise, professional entertainers with organic connections to so-called "nerd culture" felt unique. Scotsman David Tennant clearly fits that definition, having first achieved worldwide fame as the Tenth Doctor on the quintessential BBC sci-fi series Doctor Who. Tennant played the Doctor from 2005 until the beginning of 2010, bringing memorable verve and a truckload of new fans to the beloved property. His nerd cred didn't end there: Marvel fans may also recognize him as Kilgrave from the critically-acclaimed Netflix series, Jessica Jones.
But calling Tennant a "nerd icon" actually sells him a wee bit short. For instance, did you know he's been quite successful in the Shakespearean realm? Are you familiar with his celebrated roles in crime dramas and cartoons? And that's just for starters: David Tennant is a prolific son of gun. If you're unaware of these multitudinous accomplishments, we have a few guesses why that might be the case — and we're here to share.
You watch Doctor Who exclusively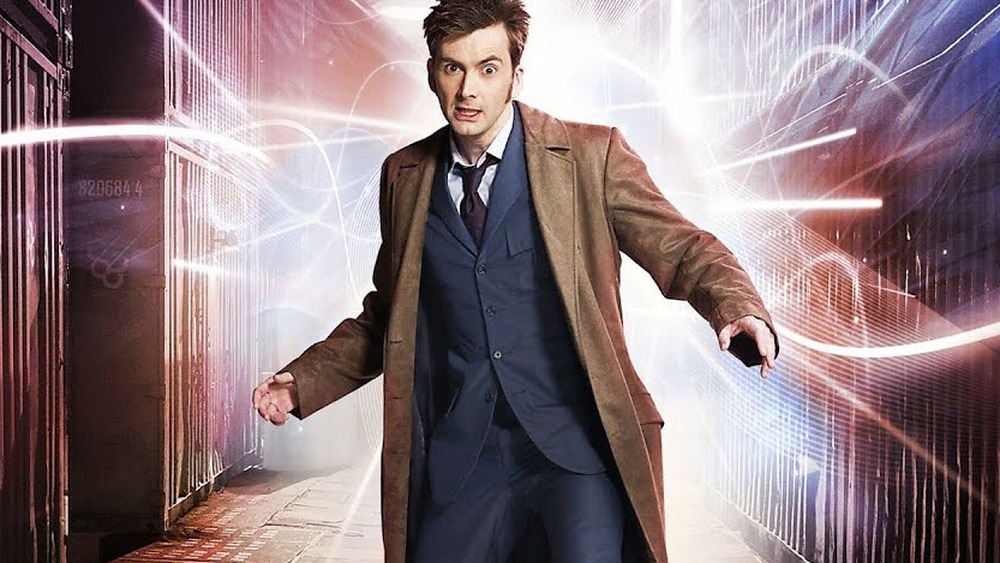 Don't get us wrong, we're not here to judge. In fact, if the only TV show you regularly watch or pay attention to is Doctor Who, you might be doing something right. Launched in 1963, the ongoing adventures of the time and space-traveling do-gooder known as the Doctor remains an intensely influential sci-fi institution. In part, this is by virtue of having existed for so long. If a person feels like watching Doctor Who and absolutely nothing else, that person could certainly manage that without boredom ever presenting itself as a major problem. Tennant's three seasons alone could tide one over for a while. 
The Tenth Doctor appears in at least two of the best Doctor Who episodes of all time: "Blink" and "The Girl In The Fireplace." His run didn't just wow fans — it reinvigorated Doctor Who as a whole. So if this is still what you know Tennant best for, well, you've got taste. But if it is, in fact, your preference to watch nothing except Doctor Who, it explains why you haven't heard from the man in a while, as he hasn't regularly been on that show since President Obama's first term.
You refuse to consume Doctor Who in audio form
We should clarify that when we say David Tennant does not appear regularly on Doctor Who, we're referring to the BBC television program. But while his time as a physical presence on the TARDIS ended in 2010, his time as the Doctor continues to this day. The Tenth Doctor joins forces with Tom Baker's indispensable Fourth Doctor, with their original actors voicing both characters, in the audio drama Out Of Time, announced by Big Finish in May 2020.
This is enormously exciting for fans: The Fourth Doctor, who Baker portrayed from 1974 to 1981, still stands as one of the most widely-recognized versions of the character. But this production is actually not all that out of the ordinary for Tennant, who records Doctor Who audio dramas all the time.
In fact, it just so happens that Doctor Who-related projects only comprise a fraction of Tennant's extensive audio drama and audio book oeuvre. His participation in audio Who actually dates back to before Christopher Eccleston rebooted the role in 2005: Tennant played a non-leading part in 2001's Doctor Who: Colditz, a story involving Nazis who somehow gain access to the TARDIS at the conclusion of World War II. We sure hope the Seventh Doctor put a stop to that highly distressing scenario.
Doctor Who: The Edge of Reality isn't out yet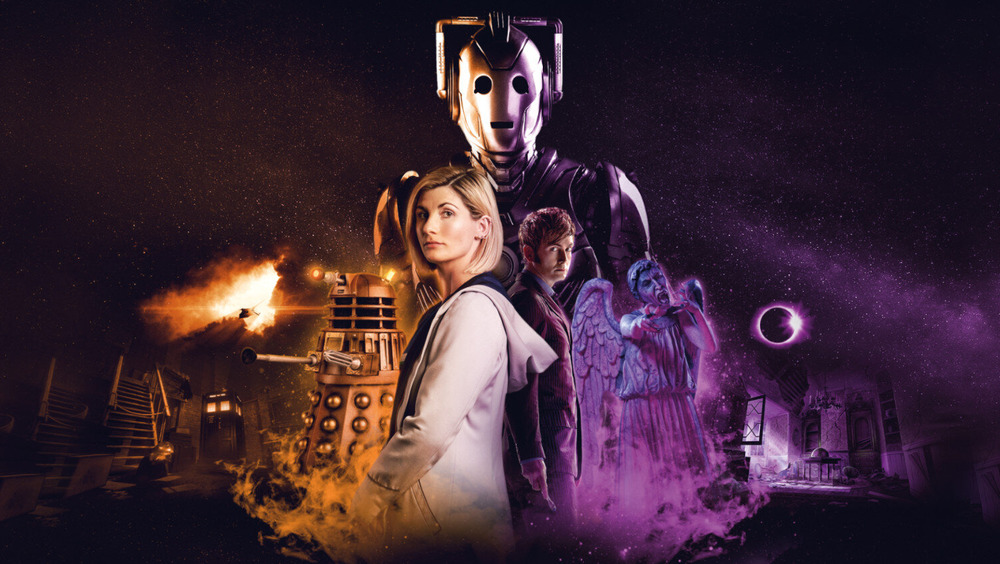 Doctor Who has not yet produced a video game with the sort of crossover success projects like 1997's GoldenEye 007 or numerous open-worlders starring Spider-Man have achieved. But just like James Bond, Marvel Comics, and other major franchises with similar longevity, Doctor Who has been churning out video games for pretty much as long as video games have existed. 
This brings us to Doctor Who: The Edge of Reality. The game's official website describes Edge of Reality as a "reimagining" of 2019's Doctor Who: The Edge of Time, a VR Who jam for console and PC. Whereas Edge of Time features the Thirteenth Doctor played by Jodie Whittaker, Reality includes her and – you guessed it – David Tennant as the Tenth Doctor. 
According to the game's official website, Edge of Reality will see the Doctors address a threat to all of reality – a threat that takes reality all the way to the edge, you might say. It pits the player against Daleks, Weeping Angels, Cybermen, and various lesser-known but equally-deadly intergalactic baddies. 
 As far as Tennant goes, it's basically a continuation of his already extensive catalogue of Who-related voiceover work. But the jump from audio books to games is significant for his fans — you can't play an audio book, after all. Edge of Reality is a worthwhile endeavor with a bonus Doctor in tow. What's not to love?
You don't know about his podcast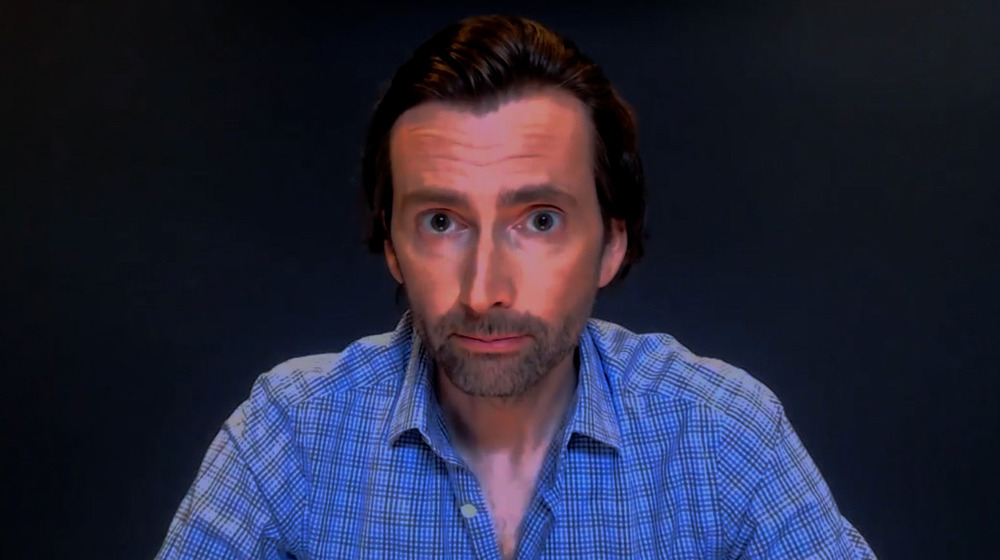 Comic Relief/Getty Images
Everybody's got a podcast these days, right? "Everybody" naturally includes David Tennant. Therefore, David Tennant Does A Podcast With... exists for the world's listening pleasure.   
This series of hour-long conversations with Tennant's fellow famous people is a delightful project for Tennant fans of all stripes. Notable guests include US politician and activist Stacey Abrams, author Neil Gaiman, actress Elisabeth Moss, former Doctor Who star Billie Piper, plus a whole bunch of others.
Unsurprisingly, Tennant's got a knack for cultivating engaging discourse. David Tennant Does A Podcast With... plays out in roughly the same playful spirit as Marc Maron's WTF: the host and guest take a seemingly unscripted, casual journey through the latter's life, career, ideas, attitudes, and anecdotes, plus any other subjects they stumble into. Tennant hasn't been in the podcasting game for as long as Maron, or many other well-known podcast hosts with a similar sensibility. But Tennant makes up for his lack of experience with his easygoing nature, disarming charm, and engaging Scottish accent. 
Plus, if you're a Ducktales fan, you can close your eyes and imagine that you're actually listening to Scrooge McDuck doing a podcast. Marc Maron might be a beloved interviewer, but he's definitely never made anyone feel like they were listening to a Disney character dissect the news with a Georgia politician.
You've never heard of DuckTales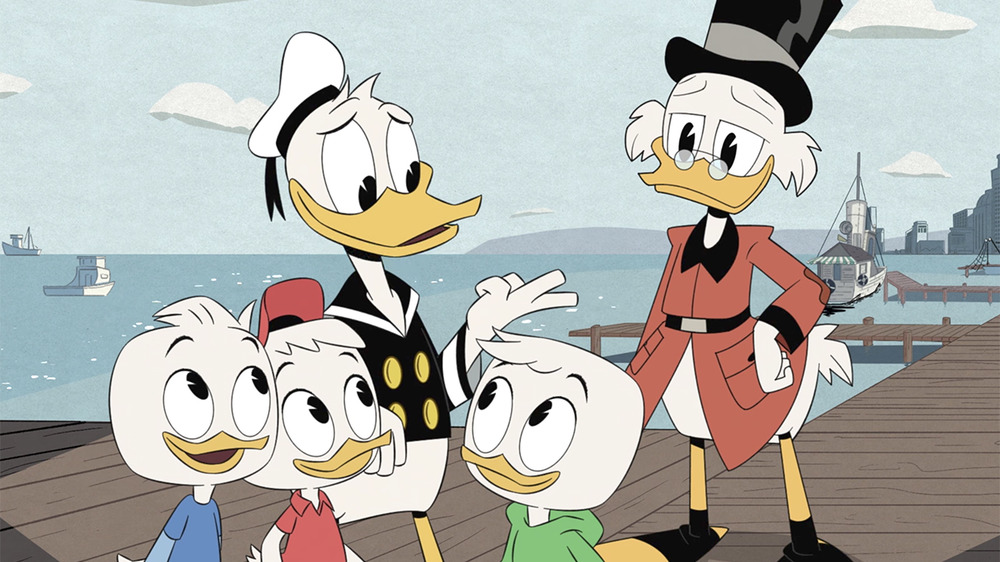 By no means did David Tennant drop off of television after Doctor Who. In fact, for certain demographics, Doctor Who might not even be the program for which he's primarily famous. David Tennant (just like Danny Pudi) stars on 2017's DuckTales, a celebrated reboot of the 1987 cartoon of the same name. 
If you've seen DuckTales in its modern incarnation and didn't recognize David Tennant, you don't need to feel like a dumb-dumb: He appears in the guise of the billionaire mallard Scrooge McDuck. Thus, instead of a dapper time lord, Tennant looks sort of like Andrew Carnegie here ... in animated duck form. 
The reboot has been met with an abundance of praise – a major feat in any case, but especially impressive when one considers the fact that people love the '80s DuckTales series. At the risk of blasphemy, we're going to go ahead and say the new DuckTales doesn't just earn that praise ... it might surpass the original cartoon. The humor and storytelling can keep adults in the room interested without alienating any kids, the cast is star-studded, and, most importantly, Huey, Dewey, and Louie don't emulate their Uncle Donald's unintelligible squawking. Instead, Donald's nephews sound like the famous comedians who do their voices. That is a seriously major improvement. 
You didn't see Good Omens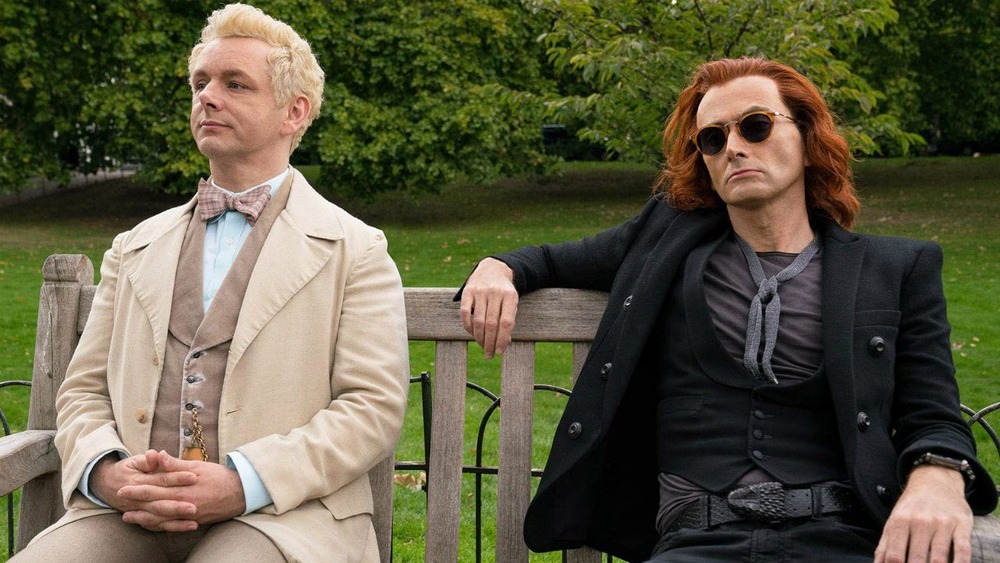 The miniseries Good Omens, starring the one and only David Tennant, burst onto Amazon Prime in May of 2019. Based on the 1990 Neil Gaiman and Terry Pratchett novel of the same name, Good Omens involves a demon played by Tennant, an angel played by Michael Sheen, their unlikely friendship, and various factors pertaining to the biblical end of all life in the universe. The cast also includes John Hamm, Miranda Richardson, and Frances McDormand, who portrays God. Or maybe God plays herself, and she's been pretending to be Frances McDormand in the real world this whole time? Would anyone be shocked? 
While Good Omens is not as culturally prevalent as some of Tennant's other work, it was a slam dunk in terms of quality: Critics almost all got a real kick out of it. Meanwhile, author Neil Gaiman has said he found the experience of making the series wildly educational, especially in regards to his professional transition from full-time wordsmith to television showrunner. So basically, in a circuitous sense, we have David Tennant to thank for whatever success is enjoyed by Netflix's Sandman series, on which Gaiman serves as executive producer.
His Around The World In 80 Days remake isn't finished yet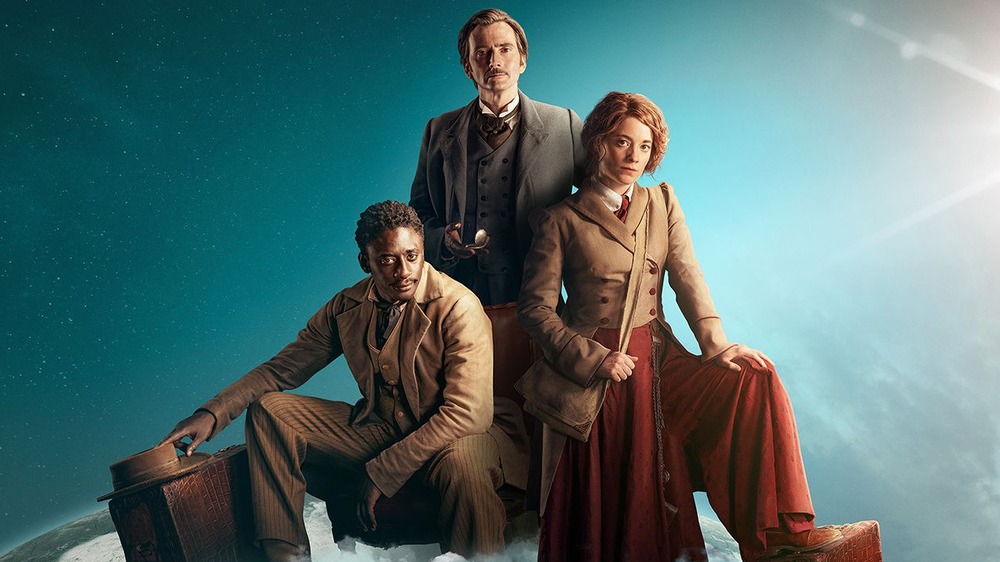 During the COVID-19 pandemic, we discovered all kinds of awesome activities you can do without going outside. You can watch movies. You can watch television. You can read books. You can play board games ... and that's pretty much everything. As for things you can't do? Well, you can't film a television series about traveling the circumference of the world in a hot-air balloon. If that's your objective, you're going to have to wait until the pandemic is over, or at least has subsided significantly.
According to Deadline, the eight-episode limited series Around The World in 80 Days took a pandemic-mandated production pause back in March 2020 and resumed shooting in November. This TV adaptation of the 1872 novel by Jules Verne stars Tennant as Phileas Fogg, the gambling protagonist, appearing alongside Leonie Benesch (The Crown) as Abigail "Fix" Fortescue and Ibrahim Koma (Night Squad) as Jean Passepartout. Tennant fans who ache to hear him say things like, "This hot-air balloon is the best hot-air balloon of them all!," and, "Let's fly to the next continent!" will experience the granting of their deepest wish from this series. All others can expect to get a real kick out of seeing this talented trio of actors make hay in approximately 12 more layers of clothing than anyone wears today.
You missed Des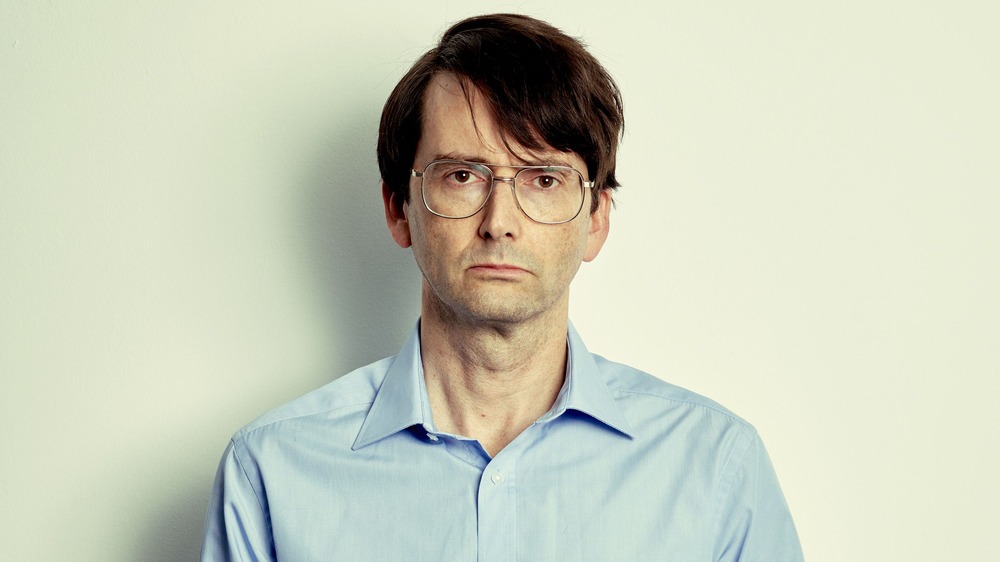 There's a pretty significant (and majorly under-discussed) problem with our collective preoccupation with major streaming platforms. Namely, if anything cool or interesting comes out on one of the lesser-known services, we might not find out about it until months later.
So if you didn't notice David Tennant's turn as convicted serial killer and necrophile Dennis Nilsen, we can't blame you: The three-part 2020 series Des is available on the little-known platform Sundance Now. It's well worth seeking out, however, even if it does mean signing up for yet another streaming service. The searing drama received positive critical evaluation, with Tennant's performance praised as his most unsettling and upsetting to date. Keep in mind, one of Tennant's most famous roles happens to be Kilgrave, a mass-murdering rapist with mind-control powers. Still, the critics urge us to believe that next to his depiction of Nilsen, Kilgrave comes off as well-adjusted and socially acceptable.
We shouldn't define Tennant's career, or even judge his artistic instincts, based on a handful of roles cherry-picked off a CV that has been steadily expanding since 1988, of course. But it is a pretty funny coincidence that we recognize him primarily as either a happy-go-lucky fantasy character like the Doctor or Scrooge McDuck ... or as a homicidal sociopath like Nilsen or Kilgrave. The public, for some reason, seems to prefer David Tennant as one extreme or the other. 
You aren't aware of Staged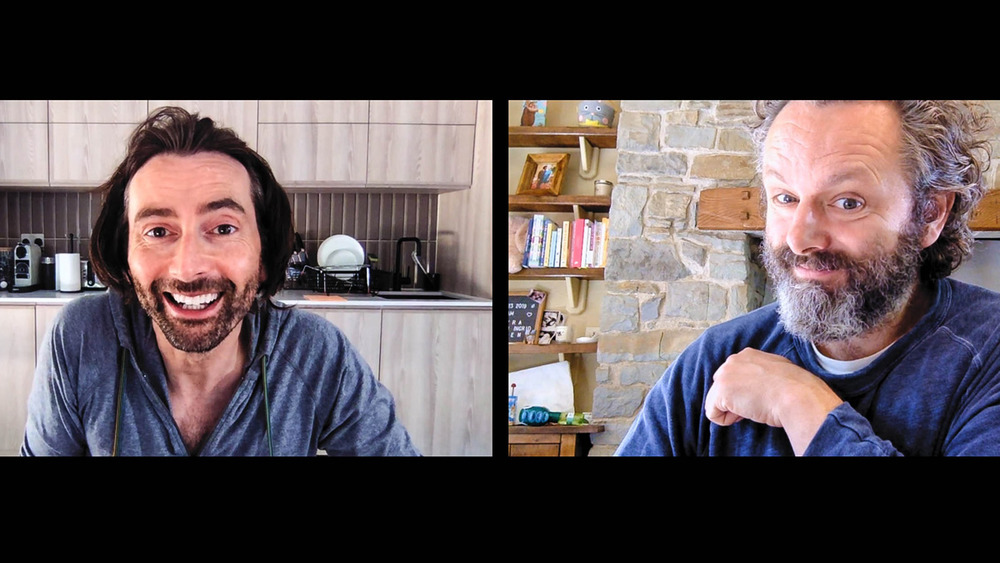 When we look back on art created during the COVID-19 pandemic, we'll mostly talk about music. After all, musicians with access to instruments and recording equipment had an easier time putting together new material than, say, choreographers who specialize in flash mob design. Thus, it isn't exactly surprising that we didn't get a ton of notable pandemic films or TV shows either — but a few did make it out of creative brains and into existence. Staged is a perfect example of this.
Staged stars David Tennant and Michael Sheen as ... David Tennant and Michael Sheen. That's right: This is one of those fictionalized-real-people affairs, a la Keanu Reeves in Always Be My Maybe. Tennant and Sheen are set to star in a production of Six Characters in Search of an Author by Luigi Pirandello, but the production faces an indefinite delay due to the pandemic lockdown of pretty much every stage in Europe. The pair of actors decide to rehearse and cast the play over Zoom. As viewing experiences go, Staged resonates like a digital, British version of Curb Your Enthusiasm. We encourage you to check it out, and discourage you from reading the show's IMDb page before watching season two: There are some doozies of surprise guest stars on there.
Marvel didn't make Kilgrave a regular thing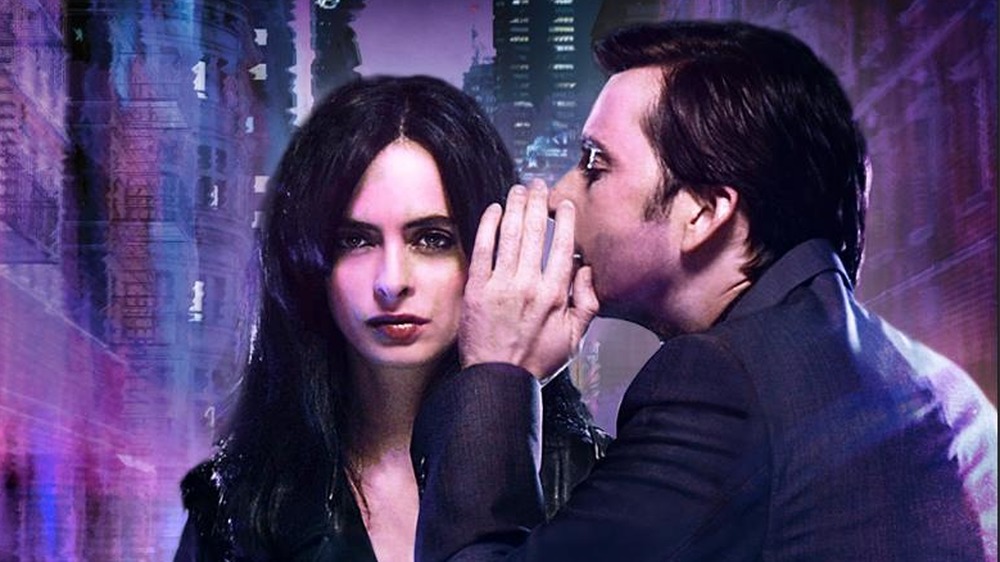 The disappointing fate of Marvel's first attempt at putting the Marvel Cinematic Universe on streaming television has been well documented. As a result, it's easy to forget there was a time when Kevin Feige would've been crazy to act like Netflix's Marvel output didn't count as in-canon MCU material. The first season of Jessica Jones (2015) was particularly well received, and Tennant deserves significant credit for this turn of events. Let us not forget that back in 2015, the only MCU villains anyone considered worth a darn were Loki (Tom Hiddleston), fellow Netflix baddie Wilson Fisk (Vincent D'Onofrio), and Tennant's Kilgrave, oft-referred to in the comics as the Purple Man. 
As Kilgrave, Tennant inverts the quirky charm he wields as the Doctor and stuffs it into a functionally-omnipotent sociopath the eponymous hero (Krysten Ritter) combats throughout the latter two-thirds of the season. Kilgrave ceases to be a series regular following the initial 13 episodes, however, and while we'd like to make a case that Kilgrave's exit doesn't serve the show's larger story and other characters, we can't. Despite the quality of Tennant's performance, Jessica Jones made the right call in keeping Kilgrave out of its second season.
But, in an alternate-universe scenario where the folks in charge of the MCU decided to do more stuff with Kilgrave, Marvel fans would probably be talking about David Tennant more often. Ah, to be in their shoes!
His wife is much better at social media than he is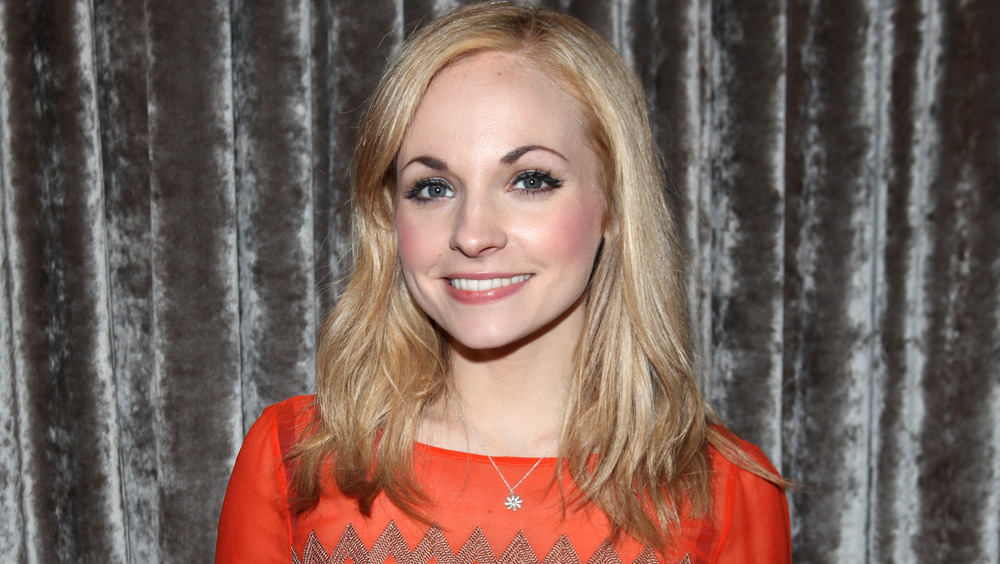 Dave M. Benett/Getty Images
You can say "David Tennant married a woman who played his daughter on television" and be technically accurate, but that statement is extremely misleading without some important context. For instance, the Doctor's on-screen progeny from the 2008 episode "The Doctor's Daughter" was "born" instantaneously as a fully-formed adult out of an inexplicable clone-generation chamber. It's not totally unprecedented for actors to hook up after they've played each other's family members, and in the case of David and Georgia Tennant, the in-story circumstances of their meeting are way too science fiction wackadoo bonkers to creep us out. 
Now, it happens to be the case that David Tennant is a middle-aged man. Therefore, he does not demonstrate much of a hands-on attitude towards social media. Georgia Tennant, however, is a little more in touch with the millennial-and-younger generations. Therefore, she manages to say something funny online every now and again. The Scottish Sun recounted a recent and particularly humorous occasion in which she explained to a lascivious fan that, due to his advanced years, her famous husband has no idea what the slang term "rail" means.
So if you're wondering why you haven't heard anything from David Tennant recently, it might be because you're spending too much time on Twitter, Instagram, TikTok, and whatever other newfangled apps young people are playing with on their phones these days.