Doctor Who Fans Just Got Great Tenth Doctor News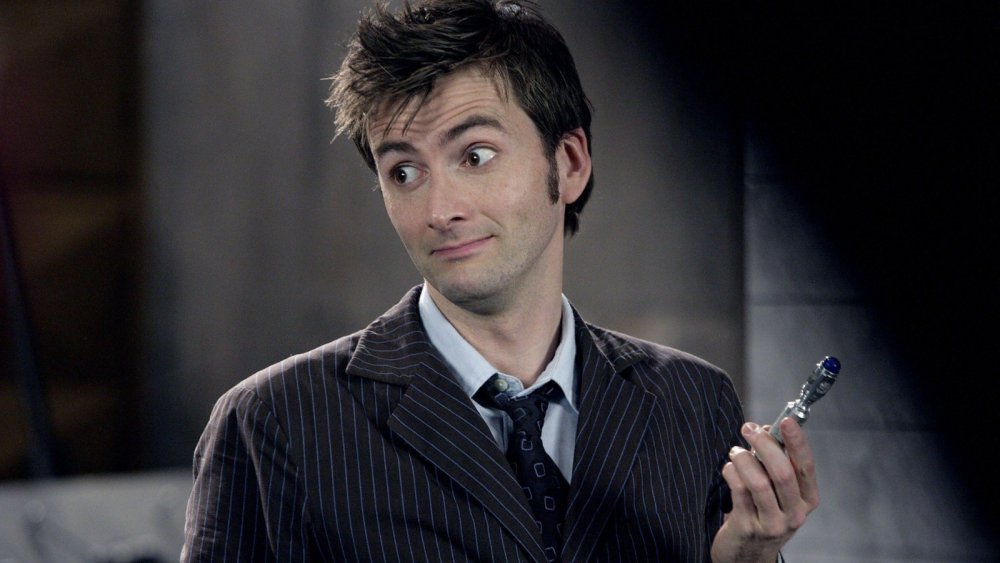 BBC
The regeneration aspect of Doctor Who certainly helps keep the series fresh — quite a feat considering its very first episode aired in Britain in 1963. (Fittingly for a show that delves into history, it happened to be the day after President John F. Kennedy was assassinated.) Still, as much as fans enjoy the traits, quirks, and wardrobe choices each actor brings to the character, it's impossible not to have a favorite — and several polls have found a clear front runner.
When the Doctors from Doctor Who are ranked worst to best, David Tennant as the Tenth Doctor always emerges as a fan high point. In 2013, a Radio Times poll found that of the first 11 actors to play the Doctor, over half of fans — 56.1 percent to be exact — voted Tennant as their favorite. He was trailed by Matt Smith (the Eleventh Doctor) with 15.93 percent, with Tom Baker (the Fourth Doctor) in third. That same year, a BBC America poll placed Baker in the number one spot, followed by Tennant in second. 
Tennant's popularity is impressive, given that he was announced in the role while another actor, Christopher Eccleston, was only three episodes into playing it (you may remember that Christopher Eccleston left Doctor Who after one season). Tennant bowed out of the role in 2010 after three seasons. But a decade later, fans still haven't forgotten his dynamic turn as the Converse- and pinstripes-wearing, fast-talking Time Lord. He reprised the role for 2013's 50th anniversary multiple-Doctor reunion special episode. And in 2021, he'll be having brand new adventures — albeit in a slightly different format. Here's some great Tenth Doctor news.
David Tennant will voice the Doctor in a new series of audio adventures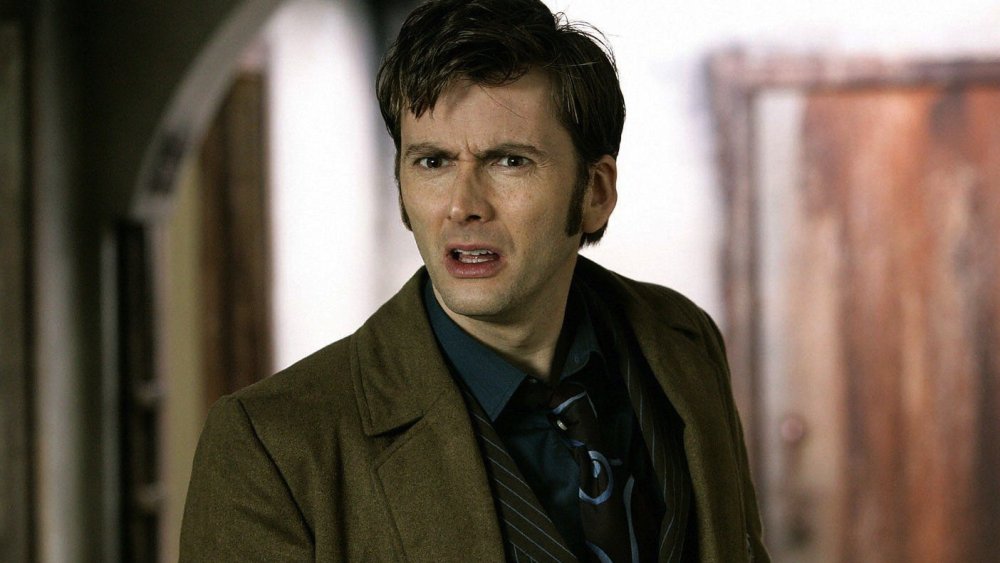 BBC
If your favorite thing about David Tennant's performance as the Doctor was the way he delivered dialogue like "from a non-linear, non-subjective viewpoint, it's more like a big ball of wibbly wobbly, timey-wimey stuff," you're probably going to enjoy his return to the franchise.
In 2021, Tennant will voice the Tenth Doctor in an audio adventure titled Dalek Universe, created by the BBC with audio drama producers Big Finish. The first volume in the three-volume series will be made up of nine hour-long episodes. It's coming out in April 2021, followed by volumes two and three in July and October respectively.
As usual, the Doctor Who team is being super secretive about details. All anyone knows at the moment is that the story will send the Doctor to a time before the last big Time War, to a universe full of Daleks — with no TARDIS. A couple of other established characters will return, including Anya Kingdom (voiced by Jane Slavin), as well as Dalek creator and the Doctor's arch nemesis Davros.
Kingdom might be less familiar to those who haven't listened to previous Doctor Who audio adventures. The character traveled with the Fourth Doctor (voiced by Tom Baker) and posed as a police officer from 1970s Earth, but was actually a member of the Space Security Service. Speaking of Baker, he's also returning for the series, in a two-hour prologue titled The Dalek Protocol, out April 2021.
The Tenth Doctor has reunited with some old friends in his audio adventures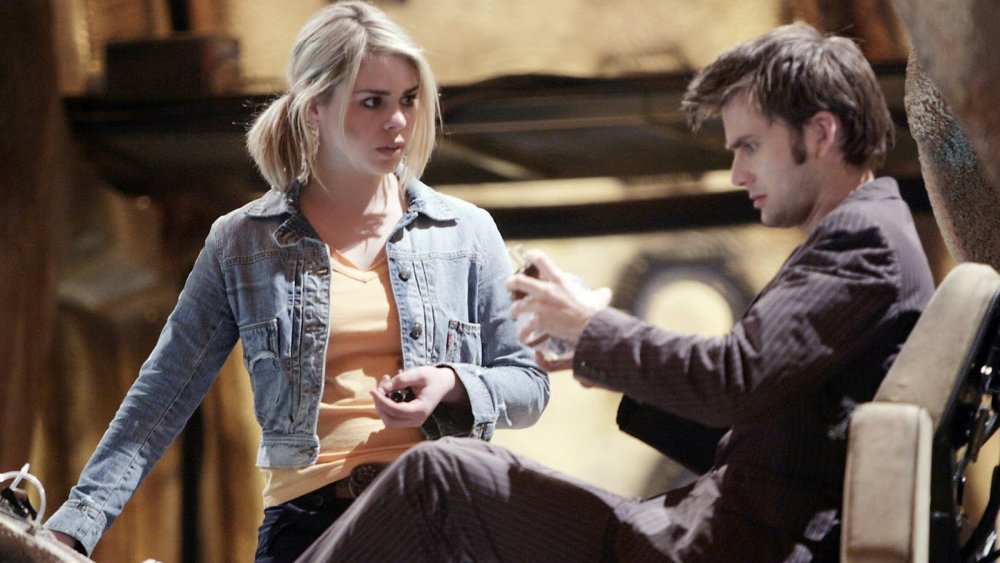 BBC
Although Tennant has only officially played the Tenth Doctor on screen once since 2010, he didn't leave the character behind. He's reunited with three of the most popular former companions in other audio adventures.
According to that Radio Times poll, Rose Tyler (Billie Piper) is most fans' favorite companion, followed by Sarah Jane Smith (Elisabeth Sladen), Donna Noble (Catherine Tate), and River Song (Alex Kingston). In 2016 and 2017, Tennant and Tate reprised their respective roles for the first volume of the audio series The Tenth Doctor Adventures. That was followed in November 2017 by the second volume, starring Piper and Tennant (in case you've been wondering what Billie Piper has been doing since leaving Doctor Who). Tate returned as the companion for the third volume, released in May 2019.
In August 2020, Tennant and Fourth Doctor Tom Baker teamed up for the first of three audio stories titled Doctor Who: Out of Time. The second and third installments are scheduled for June and July 2021. Meanwhile, Tennant and Kingston's River Song are starring together in four more audio tales, all available in November 2020. And if audio isn't your thing, the Tenth Doctor also appears in several comic adventures. 
Those of us who don't have a TARDIS on hand will have to wait to hear how Tennant's Doctor deals with the Daleks, but there's still plenty of content to enjoy.