More Than 40% Of Ozark Fans Don't Think This Character Will Return In Season 4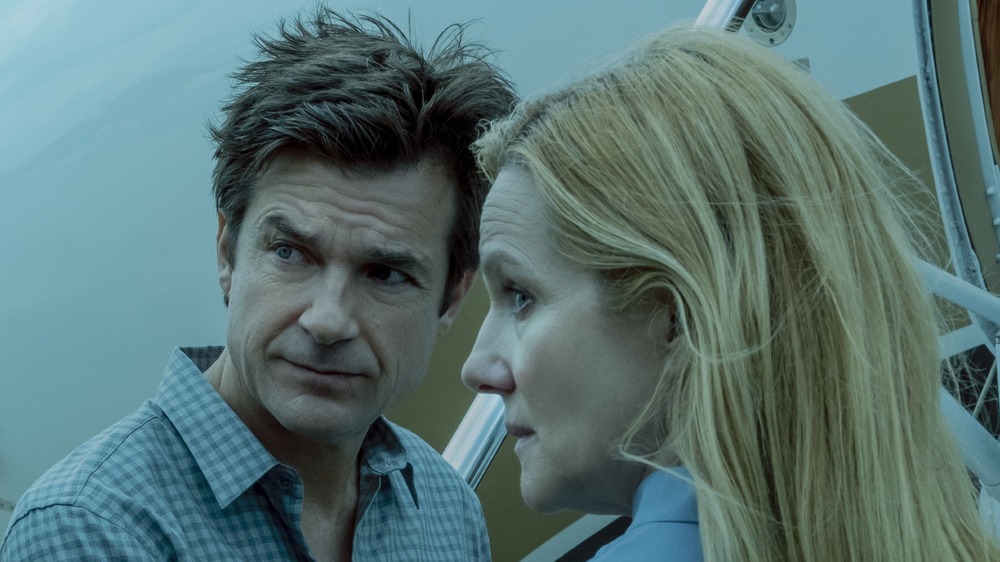 Netflix
In June 2020, we learned that Netflix's acclaimed crime thriller, Ozark, had been renewed for a fourth season, that it would get 14 episodes rather than the usual 10, and that, sadly, the upcoming fourth season would also be Ozark's last season. Some fans have the tendency, once they know the end is coming, to wonder whether or not we'll get at least a final check-in from certain characters before the end comes. That's probably what inspired a fan from the Ozark corner of Reddit to post a poll asking whether or not a certain Ozark resident would make a reappearance in the show's final chapter.
Of course, the fact that Ozark's premiere episode includes Marty Byrde's (Jason Bateman) best friend's body shoved into a barrel and Wendy Byrde's (Laura Linney) lover thrown to his death from a high-rise balcony should remind us why — unless the show goes in a really weird direction and gives us a clip show in its final season — there are plenty of characters we won't be seeing in Ozark season 4. From old downstairs neighbors who like to take their morning walks in the nude to waterfront preachers and indiscreet therapists, there are a lot of folks who haven't survived the Byrdes' bizarre relocation. 
But the character in question is a little bit different. While he was fairly visible early in the series and had contact with some of the more crooked characters, in a series filled with drug dealers, money launderers, and murderers, he's probably one of the few to not have a long list of crimes under his belt. 
A lot of fans think we won't be seeing Tuck in Ozark's final season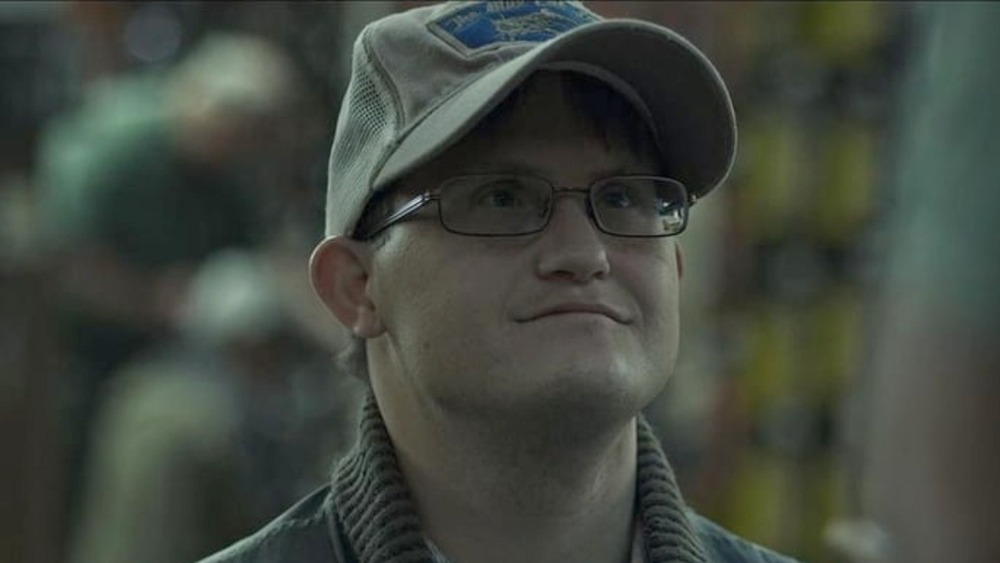 Netflix
The Reddit poll in question — entitled "Probability that Tuck is in the Fourth Season in any way, shape, or form" — was posted by user mangoQuesadilla in Reddit's Ozark community in January. Almost 42% of the respondents answered that Tuck's time on Ozark was done. There weren't a lot of comments explaining why fans voted the way they did, though user Upbeat-Asparagus-599 wrote "I hope we see him again, but I think the Byrds [sic] have moved past that time in their life."  It does seem that Tuck's absence coincides with Ozark's shift in focus. Played by Evan George Vourazeris, Tuck first shows up in season 1's "Blue Cat." Along with being Jonah's first friend, Tuck works as a bus boy at the Blue Cat Lodge — the first Ozark business Marty uses to launder money. He harbors a crush on Julia Garner's Ruth Langmore, who inspires him to listen to more hip hop. With the death of Blue Cat owner Rachel at the end of season 2 and the stronger focus on the Byrdes' Riverboat Casino, Tuck seemingly had no place in season 3. So far, his last appearance was in season 2's "The Big Sleep."
Whether or not he shows up for the final season of Ozark, Vourazeris isn't sitting on his hands. A quick look at his IMDb page reveals a long list of current and future projects. Hopefully in the near future we'll see the title of a season 4 Ozark episode up there.