The Supernatural Creatures AHS Fans Want To See In Future Seasons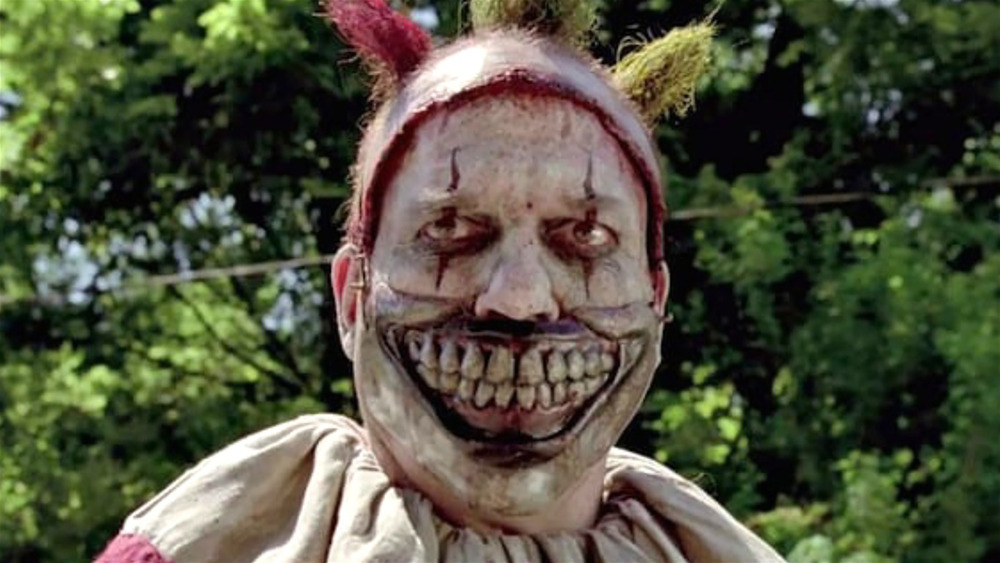 FX
American Horror Story creators Ryan Murphy and Brad Falchuk are known for teasing upcoming seasons with short videos and photos that might depict what's to come. After nine seasons so far, we've gotten a Murder House, an Asylum, a Coven, a Freak Show, a Hotel, a Roanoke haunting, a Cult, the Apocalypse, and a camp in 1984 with a crazed killer. As fans wait for season 10 to be released, the options are essentially limitless when it comes to what or who could be involved in the upcoming seasons — and viewers are eager to guess what new stories the franchise could tell.
Murphy has hinted at a beach-themed season via Instagram, but that's just one clue and leaves the door open for tons of other possibilities. Recently, a Reddit thread asked fans what potential themes they anticipate and what types of creatures they'd like to see in the future. Here's what they said.
There are limitless supernatural creatures to explore on AHS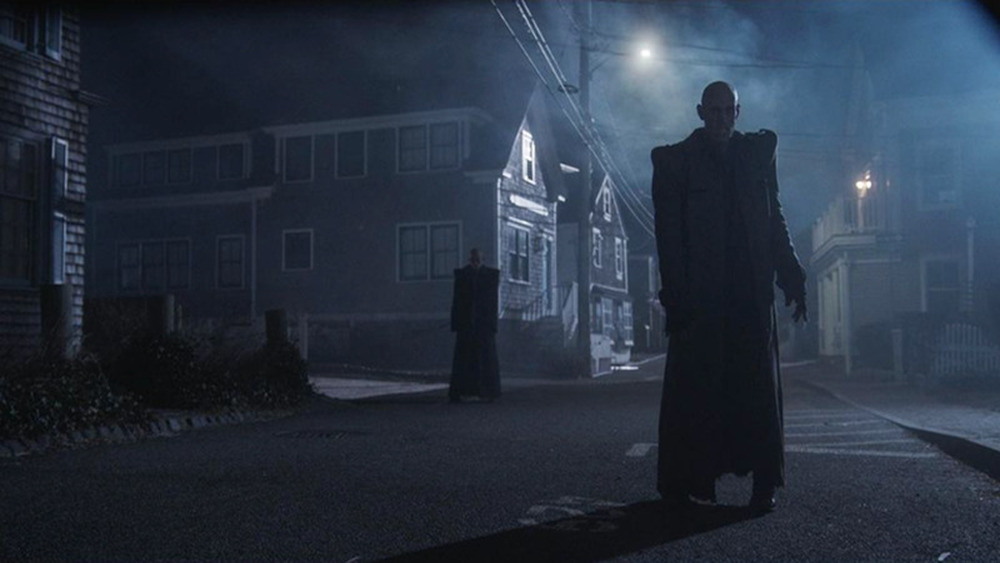 FX
A Reddit user called u/devoslander kicked off the conversation with more than a few exciting ideas for supernatural themes and creepy creatures. They suggested a theme that involves Riverdale Road in Thornton, CO, an 11-mile stretch of road linked to several horrific legends revolving around creatures that have been known to haunt there. These creatures include demons, a lady in white, a jogger, a ghost car, and the "Gates of Hell," which is what it's best known for (via Thought Catalog). The user also noted "The Corpse Light" phenomenon, which they write was supposedly responsible for the deaths of 200 people on a ship called the Devonshireman in December 1655. A ghost in a lighthouse, and the haunting of 200 people after the tragedy? Seems like something AHS would explore.
Several other Redditors mentioned a full season about aliens, which could go beyond the Asylum storyline and open up a deeper storyline into Area 51. One other creature the AHS fans brought up several times is the Wendigo (via Legends of America). There would be a lot to include here, such as the creature's folklore background and how it shaped the mythological creature narrative. However, the show would also need to deal with how to sensitively and respectfully treat the Algonquin First Nations tribe, which might be a challenge for a show like AHS that prioritizes shock value.