Why The General In The Suicide Squad Trailer Looks So Familiar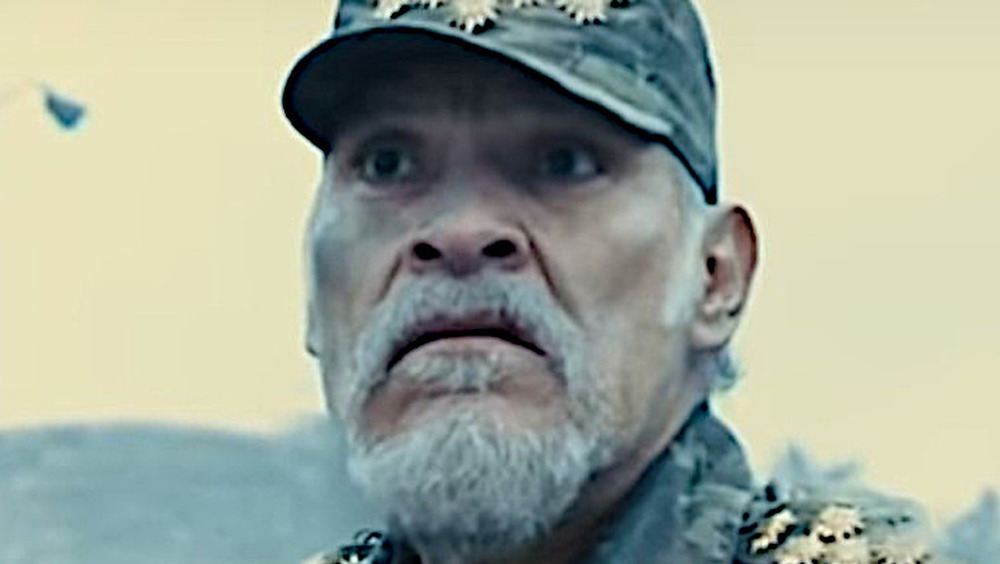 Warner Bros./DC Entertainment
Hypothetical question: If you are a character in a movie that's been titled The Suicide Squad, yet in that movie you are not a member of said Suicide Squad, does that increase or decrease your chances of survival? 
Director James Gunn has pretty much guaranteed that bad things are going to happen to the characters of his 2021 villains-save-the-world film, and not just the guy that King Shark (Sylvester Stallone) rips in half in the trailer. The only question is: In what order and in what proportions will they be doled out to each member of its enormous ensemble cast?
Major General Mateo Suárez (Joaquín Cosío) isn't in the titular Suicide Squad; he's not one of the people out to get his sentence at Belle Reve reduced or die trying. Instead, he's a high-ranking official on the fictional South American island of Corto Maltese, where the Squad are traveling, or invading, on their mission to destroy a Nazi laboratory full of political prisoners and wild experiments. But if the Suicide Squad is getting called in, then you've got big problems. It seems Suárez's experiments end up being "freaking kaiju"-sized, as is announced in the trailer when the legendary DC villain Starro shows up and begins crushing cars and knocking over buildings.
Even if Suárez winds up indisposed for the sequel, you can rest assured that you'll see actor Cosío again soon. He's got a long résumé in film and television on both sides of the border.  
Joaquín Cosío played a Bond villain in Quantum of Solace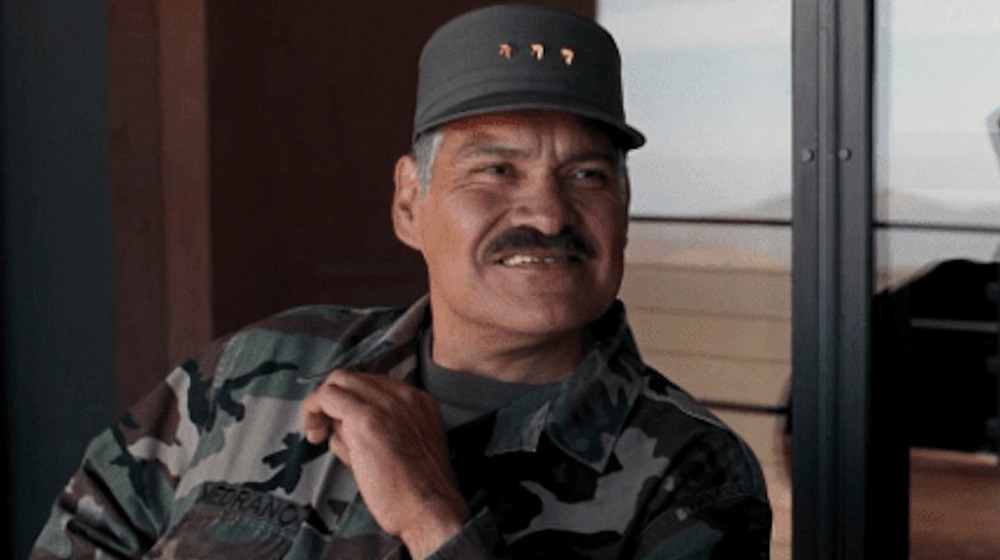 Sony Pictures
Cosío was already an experienced hand in productions in Mexico when he got his big English-language break in 2008 with an appearance in the second Daniel Craig James Bond film.
In Quantum of Solace, Cosío plays the film's secondary villain, the exiled Bolivian general Medrano. The general's attempt at overthrowing the government receives the backing of a powerful member of the supranational terrorist-intelligence organization Quantum, Dominic Greene (Mathieu Amalric), in exchange for the rights to a patch of desert in the country's center.
Greene misleads everyone, including the CIA, into thinking that his interest in the land has to do with oil rights, but Bond discovers he and Quantum are actually diverting most of Bolivia's freshwater supply in order to establish a monopoly. Medrano realizes this too just as the deal is about to be signed, but by that point Greene won't let him back out.
Of course, neither the coup nor the grand theft aqua comes to fruition thanks to Bond and his partner Camille Montes (Olga Kurylenko), whose family Medrano killed years before. After a violent hand-to-hand struggle, Montes kills Medrano, fulfilling her mission of vengeance.
Joaquín Cosío was a luchador legend on The Strain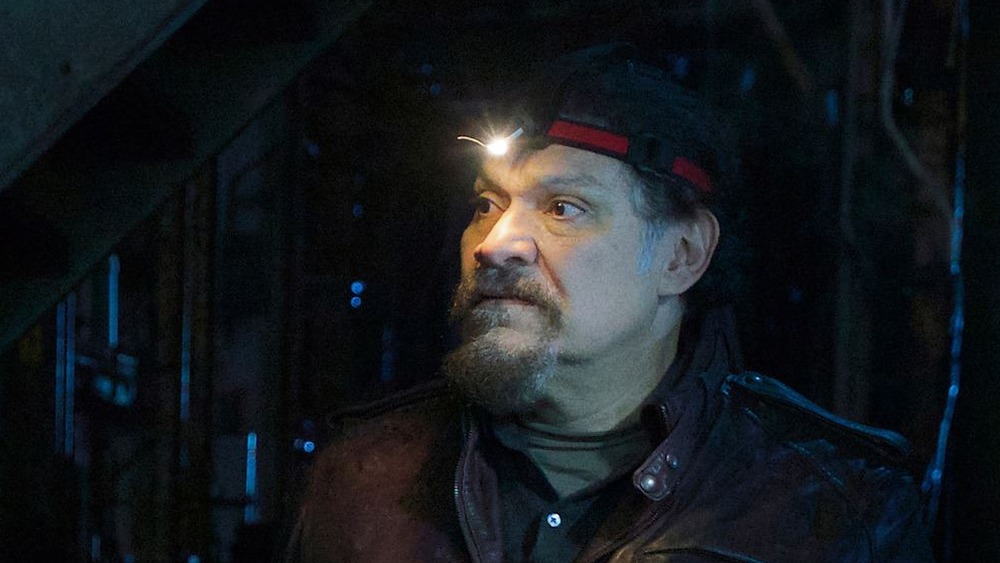 FX
In 2015, Cosío joined the cast of Guillermo Del Toro and Carlton Cuse's FX's vampire horror series The Strain. When the audience meets Angel Guzman Hurtado, he's washing dishes in an Indian restaurant, but Gus Elizalde (Miguel Gomez) comes to recognize him as The Silver Angel, a luchador who starred in a series of films decades before in which he battled vampires with cross-shaped brass knuckles that made him a hero to a generation of Mexican children. 
Though The Silver Angel was forced into retirement by a leg injury that still has Guzman limping, Gus recruits him to join the fight against the strigoi. The pair work together for portions of the second and much of the third season, with Guzman making such an impression that Screen Rant called The Silver Angel the most likable of the show's heroes. But like the legend of the movie hero he played, Guzman's story eventually comes to an end when he sacrifices himself to allow Gus to escape from an attacking group of strigoi.
Joaquín Cosío was a drug kingpin on Narcos: Mexico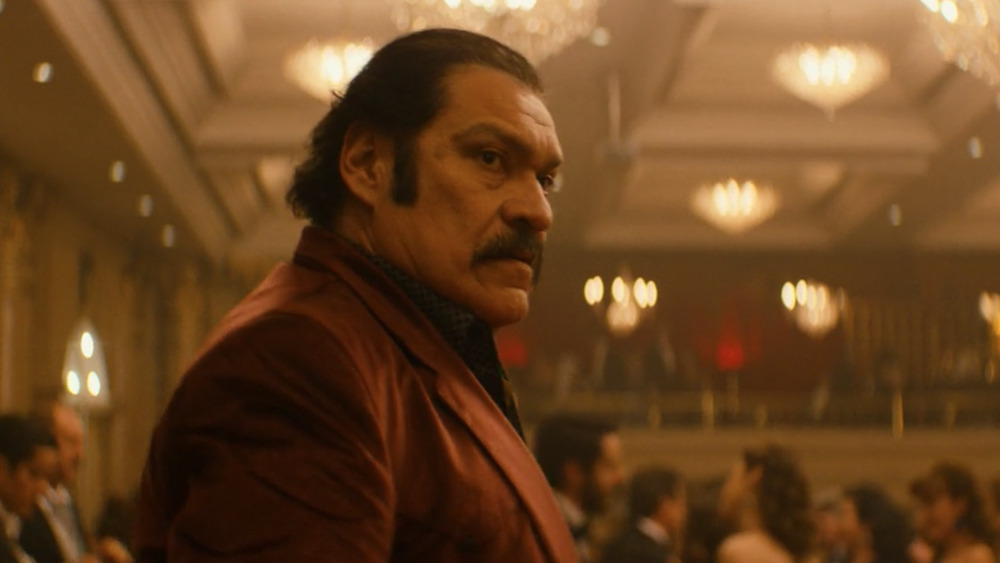 Netflix
As Ernesto "Don Neto" Fonseca Carrillo in the Netflix spinoff series Narcos: Mexico, Cosío played the old smuggling hand brought into a new cartel operation by the upstart Félix Gallardo (Diego Luna) and his partner Rafael Caro Quintero (Tenoch Huerta). Though initially skeptical of their idea, he eventually joins the operation and becomes a boss of the Guadalajara cartel, making him a rich man. 
Money can't solve all Don Neto's problems though. When his son is killed in an accident, Don Neto arranges the death of the killer. Their brief empire begins to crumble when Rafa kidnaps and kills a DEA agent (Michael Peña), leading to pressure from the U.S. government to crack down on the cartel. Félix is maneuvered into a tight spot, and gives up first Rafa and then Don Neto in exchange for his own freedom. 
But even after Don Neto's arrest, Félix can't help but come to the veteran for advice after running into some trouble with the DEA again. The older man tells him, unhelpfully, that the easiest thing to do would be to surrender to the Americans. 
Joaquín Cosío played a family patriarch on Gentefied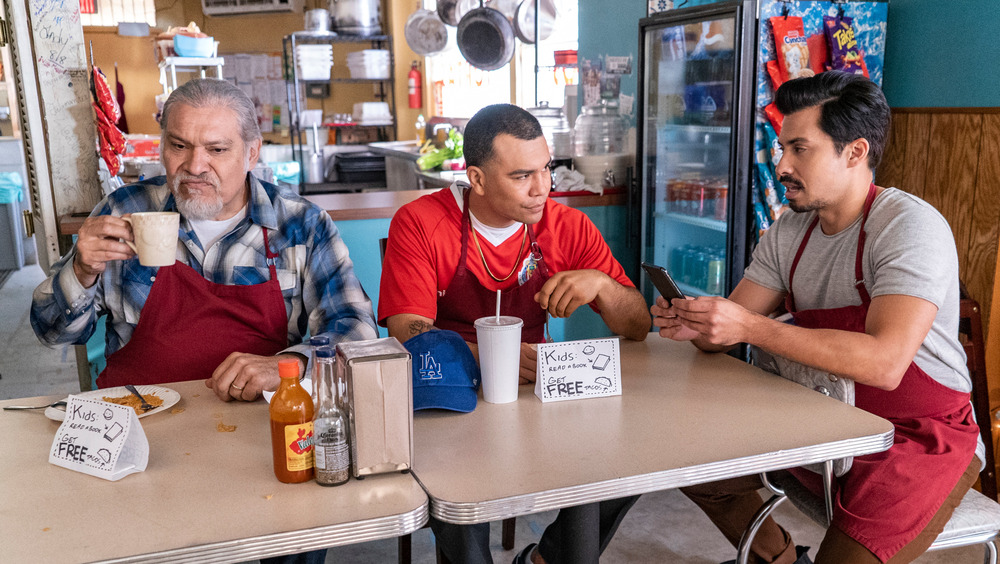 Netflix
Cosío got a chance to show audiences he can play more than current or former tough guys when he took on the role of Casimiro Morales, better known as Pop, in Netflix's America Ferrera-produced Latinx comedy Gentefied.
Pop is the owner of Mama Fina's, an old-timey Los Angeles taco shop struggling with rising rents and a dwindling customer base in the age of newer, fancier fare available all over the city. He's helped by three of his grandchildren, Erik (J.J. Soria), Ana (Karrie Martin), and Chris Morales (Carlos Santos), each of whom have their own dreams for Pop, for the store, and for the neighborhood of Boyle Heights, which is undergoing massive changes due to gentrification.
Chris, a chef, tries updating Mama Fina's menu to better compete in L.A.'s crowded taco scene, but in the season finale Ana learns the shop has been sold to someone who plans to use it as a pop-up space. Worse, Pop is arrested for an outstanding fine while trying to visit Erik and his new daughter at the hospital, and is turned over to immigration authorities.
Netflix renewed Gentefied for a second season last May, so hopefully fans will be able to learn soon what ends up happening to Pop and Mama Fina's, and where Cosío is going to go next.