Why Becca Mansell From Nobody Looks So Familiar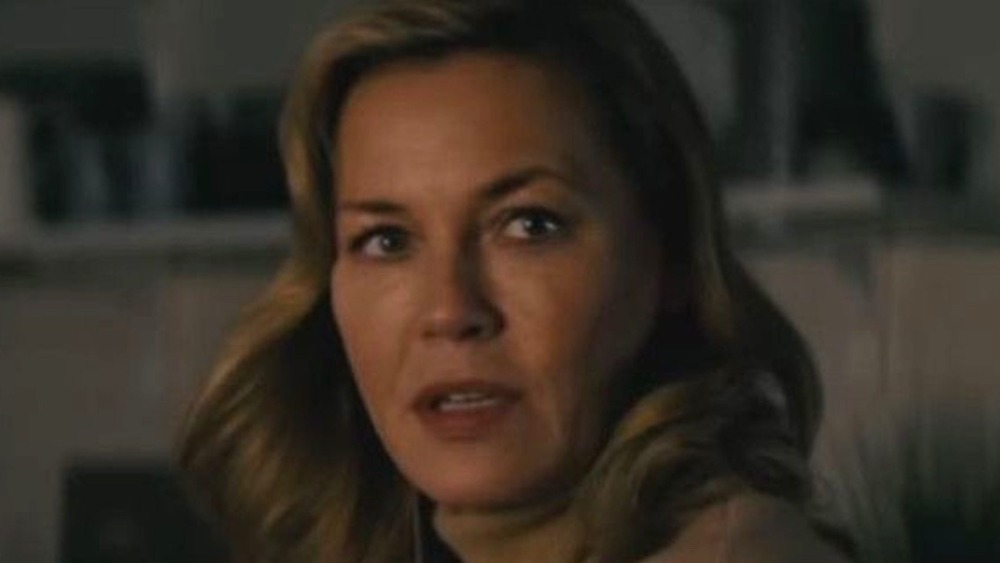 Universal Picture
Nobody has become the talk of the town, as Better Caul Saul fans get to see a different side of Bob Odenkirk. The actor plays Hutch Mansell, a run-of-the-mill father who lives a rather boring life with his son, daughter, and wife. After cowering during a home invasion, Mansell finds his old persona coming out and embarks on a journey of ass-kicking in an effort to protect his family from a Russian mobster. Hutch is married to Becca Mansell, who is slowly pulling away from her husband due to their mundane life. 
Becca Mansell is played by Connie Nielsen, an actress with a long career in Hollywood and appearances in some of its biggest movies and television shows. Despite having a healthy resume, Nielsen hasn't become a household name, and sometimes it's difficult to pinpoint where you might have seen her before. Here are the projects from which you may recognize her.
She appeared in The Devil's Advocate in 1994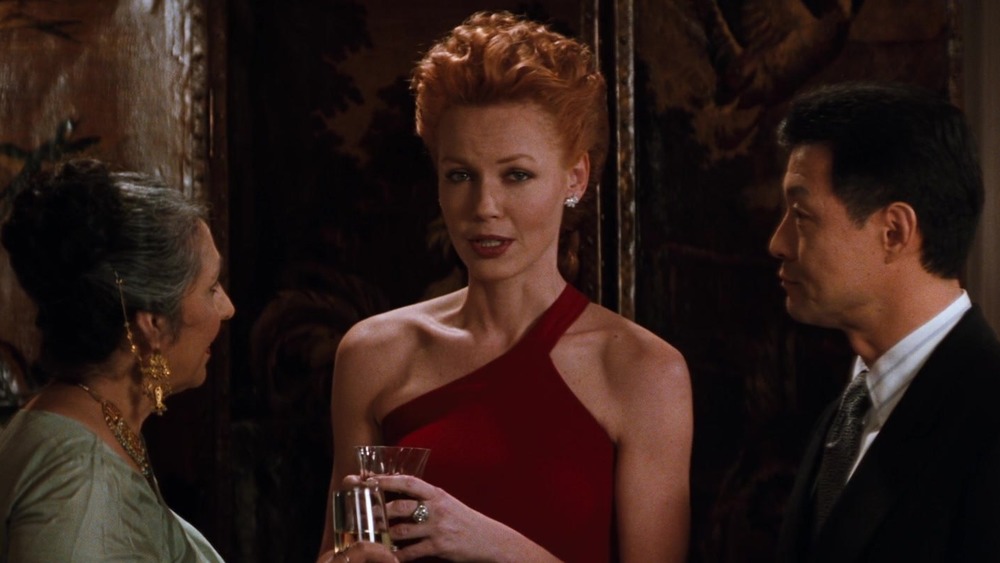 Warner Bros. Pictures
One of Connie Nielsen's first acting credits came in the Al Pacino and Keanu Reeves-led film, The Devil's Advocate. The 1997 movie centers around Florida defense attorney Kevin Lomax (Reeves), who joins John Milton's (Pacino) law firm in New York City, only to find out that his boss is literally the devil. It also turns out that John is Kevin's father, and he has a daughter as well: Nielsen's Christabella Andreoli, with whom John taunts his son in the hopes his two children will conceive a child who will be the Antichrist. See, it's a family movie!
Christabella mostly serves as a temptation to Kevin throughout the film, and the pair have a hot and heavy scene towards the movie's conclusion. Kevin appears to give in to temptation and looks as if he will consummate his relationship with his half-sister, but it doesn't go according to John's plan. Christabella ultimately dies after John kills himself, as he refuses to give in to the devil, citing "free will," and all life is sucked from her.
Nielsen was in 1998's Rushmore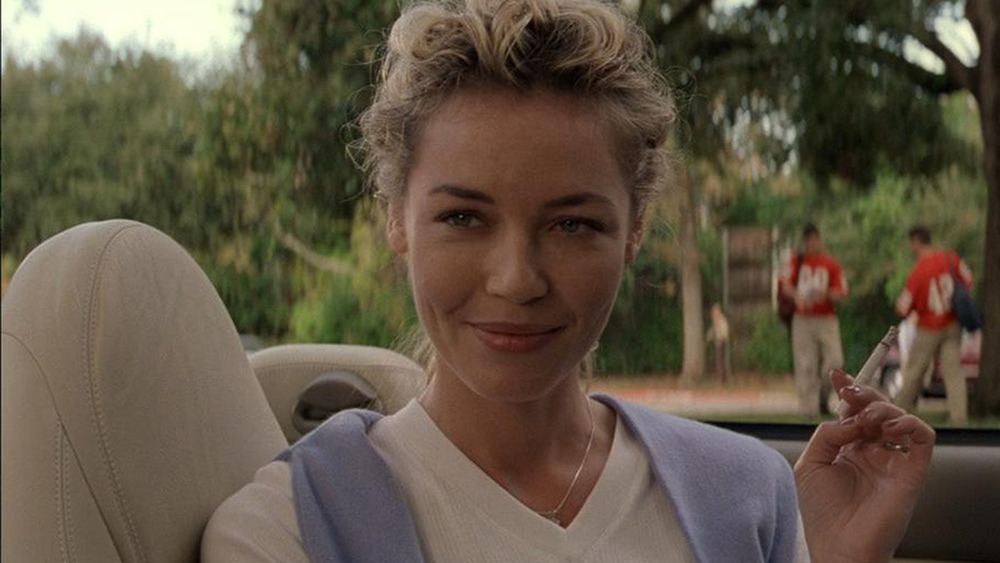 Buena Vista Pictures
With her career picking up steam in the late 1990s, Connie Nielsen nabbed a role in cult-classic Rushmore. In the Wes Anderson-directed flick, she portrayed Mrs. Calloway, the mother of Dirk Calloway (Mason Gamble) who was a friend of Max Fischer (Jason Schwartzman). Max spreads a rumor that he engaged in some handy behavior with Mrs. Calloway in the back of her Jaguar, which causes major issues between him and his friend.
Despite being a minor role for Nielsen, she remembers taking on the part all those years ago and how much it meant to her when catching up with Coming Soon. "I was just such a fan of [Anderson] and I just said, 'You know, I'll do anything in your film. You're such a cool and interesting, different filmmaker,'" Nielsen said. "And when he asked me if I would do it, I just said, 'Of course.' Bottle Rocket had a hit, and I just loved it."
One of her biggest roles was in Gladiator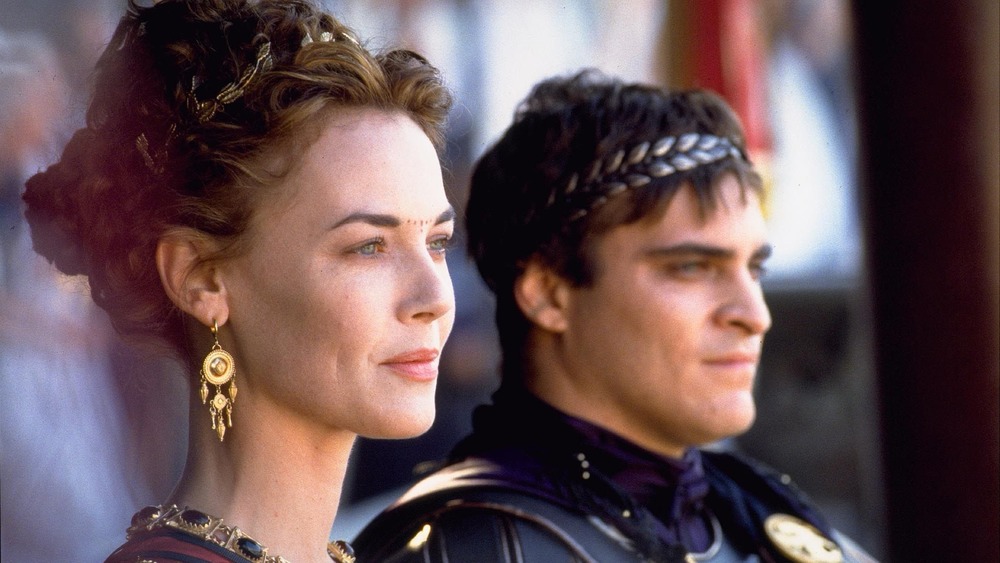 DreamWorks Pictures
The movie that single-handedly put Connie Nielsen on the map was none other than the 2000 epic movie Gladiator. The Oscar-winning film is one of the most beloved movies of the past 25 years, with stellar performances from Nielsen, Russell Crowe, and Joaquin Phoenix. Nielsen starred as Lucilla, the sister of Emperor Commodus (Phoenix) who craved an incestuous relationship with her. Lucilla had a previous fondness for Maximus (Crowe) before they went on to marry other people and likely would have ended up together if the latter didn't die in the movie's finale at the hands of Commodus. Maximus is able to take the emperor down with him, leaving Lucilla in despair.
Lucilla delivers some of the movie's most powerful lines in the finale when she tells Maximus to "go to them," referencing his slain wife and son. "You're home," she tells him just after he passes. She then delivers a compelling monologue to those in the arena. "Is Rome worth one good man's life? He believed it once. Make us believe it again. He was a soldier of Rome. Honor him," Lucilla says.
Nielsen had a recurring role on Law & Order: Special Victims Unit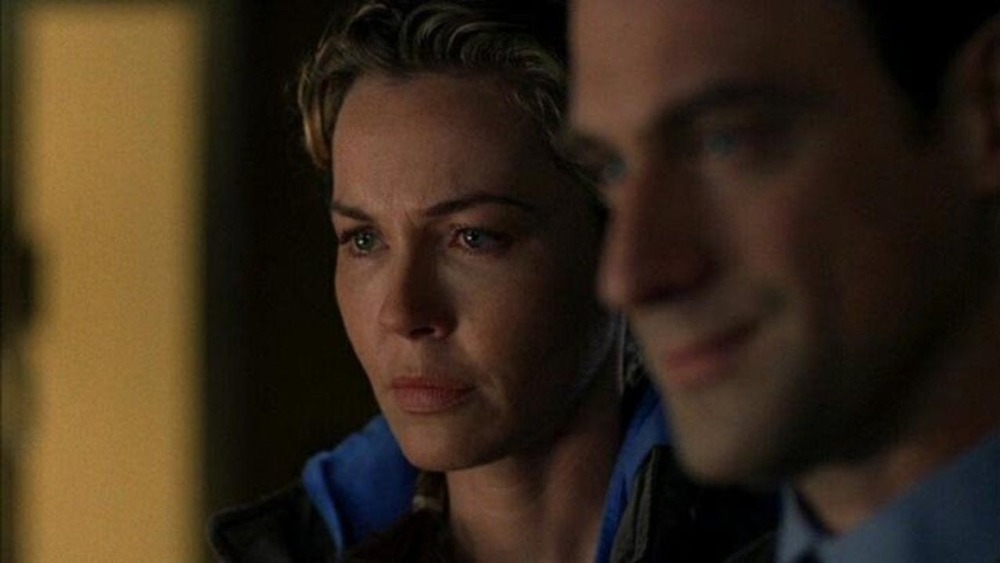 NBC Universal Television Distribution
Detective Elliot Stabler (Christopher Meloni) only had a few partners during his tenure on Law and Order: Special Victims Unit and Connie Nielsen's Dani Beck was one of them. Beck entered the series in Season 8 Episode 2 when Stabler's longtime partner Olivia Benson (Mariska Hargitay) was working undercover. Beck and Stabler didn't see eye-to-eye on many of their cases, with the latter concerned that his new partner might not be the best fit to work in Special Victims. She let her emotions get the best of her in these cases and occasionally would become so upset that it would affect her work and judgment. 
Despite only appearing in six episodes, Beck left her mark on the series, as she shared a kiss with Stabler while he was separated from his wife. Eventually, Beck realizes she can't handle SVU and returns to her job in warrants, and Stabler is never fully able to express his feelings for her because of his complicated family situation.
The 2010s brough Boss, The Following, The Good Wife, and I Am the Night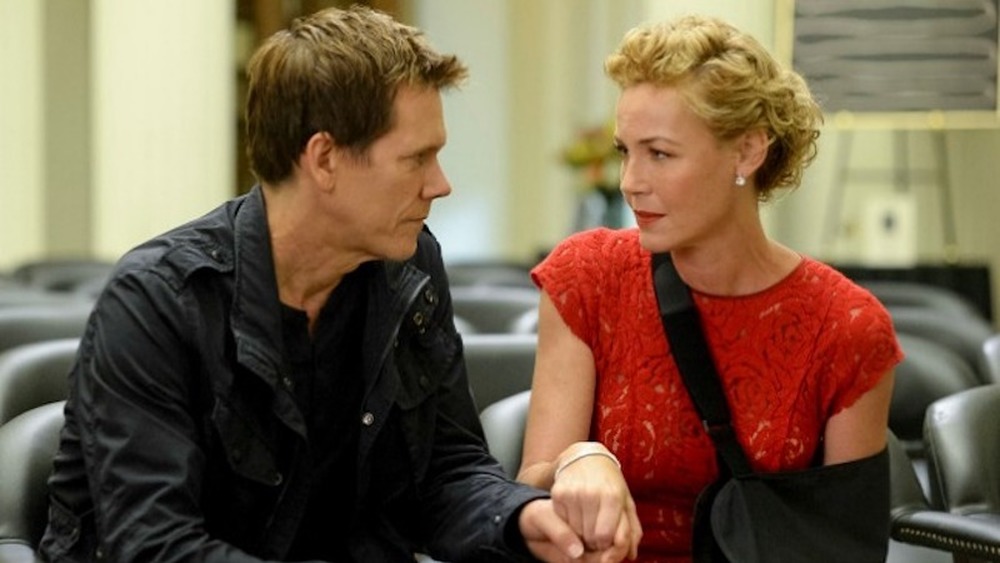 FOX
Outside of Law and Order: SVU, Connie Nielsen nabbed several big spots on television dramas in the early to mid-2010s. First, she starred alongside Kesley Grammer in Boss, in which she played Meredith Kane, the wife of Grammer's Mayor Tom Kane. In 2014, Nielsen played Lily Gray in FOX thriller The Following, led by Kevin Bacon. Grey was an avid follower of cult leader and serial killer Joe Carroll (James Purefoy).
In 2014 Nielsen had a recurring role alongside Julianna Margulies in The Good Wife, in which she played lawyer Ramona Lytton, who has an affair with Peter Florrick (Chris Noth). In 2019 she joined the cast of Patty Jenkins' miniseries I Am the Night, which was led by Chris Pine. Nielsen played Corinna Hodel in the project, which revolved around the notorious Black Dahlia murder case. Corinna is the grandmother of Fauna Hodel (India Eisley), telling lie after lie, muddying the family's history, and leading Fauna on a wild goose chase of her true parentage.
Connie Nielsen plays Queen Hippolyta in the DC Extended Universe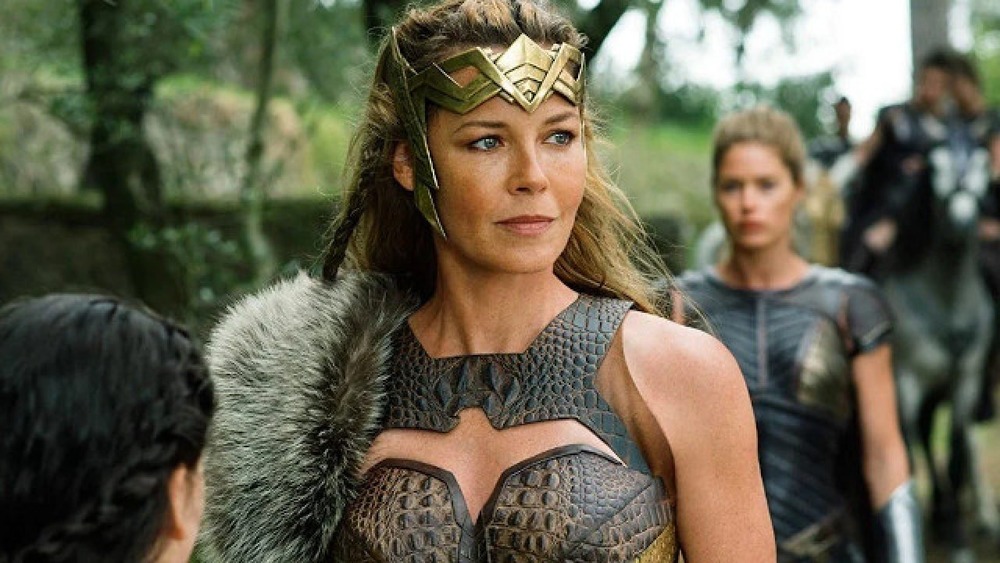 Warner Bros./DC Entertainment
Beginning with 2017's Wonder Woman, Connie Nielsen has played Hippolyta, Queen of the Amazons, in the DC Extended Universe. Audiences meet her in the first film as the protective mother who kept Princess Diana's true powers a secret. She watched her daughter leave Themyscira and enter the world of man with Steve Trevor (Chris Pine), after which her daughter helped end World War I and single-handedly defeated Ares (David Thewlis).
Nielsen's Hippolyta popped up again in 2017's Justice League as she and the Amazon's fought to defend their Mother Box from the invading Steppenwolf. Viewers were treated to more of Nielsen's character in Zack Snyder's Justice League, with her battle against Darkseid's army in the Battle of Earth and an extended scene in which she had a lengthier speech to Diana when shooting the Arrow of Artemis. Hippolyta also had a brief appearance in Wonder Woman: 1984 during a flashback sequence where a young Diana cheats in the Amazon Olympics. Together with Antiope (Robin Wright), the women teach Diana that she cannot pretend to be something that she is not.