Bob Odenkirk Reveals The Shocking Inspiration For His Role In Nobody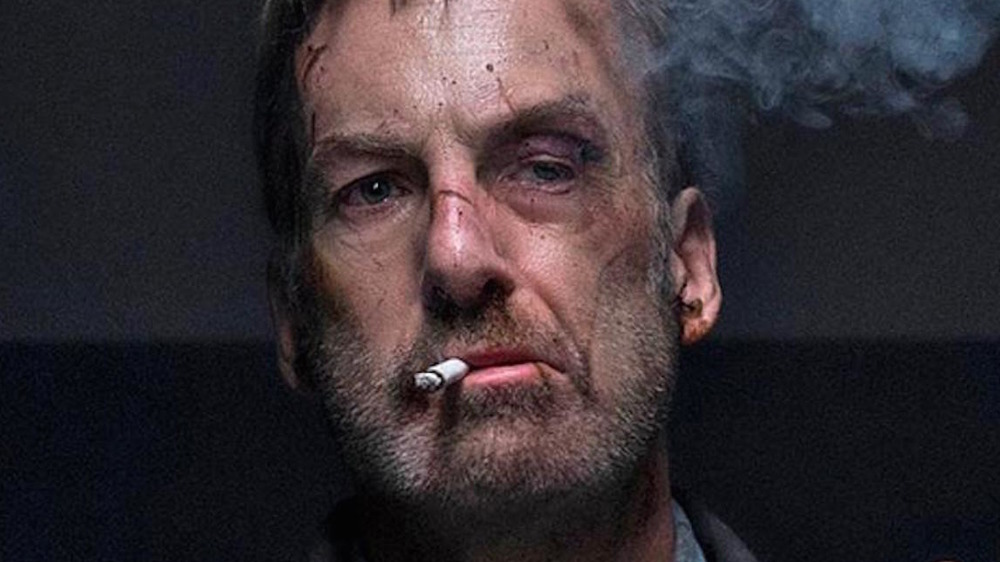 Universal Pictures
Breaking Bad and Better Call Saul star Bob Odenkirk has an action film coming out on March 26. Nobody, written by Derek Kolstad and directed by Ilya Naishuller, follows family man named Hutch Mansell (Odenkirk) who does nothing to defend himself or his family when someone breaks into their home. He's operating under the assumption that fighting back would only lead to more trouble. When he senses disappointment from his son Blake (Gage Munroe) and wife Becca (Connie Nielsen), Hutch's muted demeanor begins to change into something more aggressive, stemming from long-withheld rage and more than a few dark secrets. Soon, he is faced with protecting his family from a dangerous man (Aleksey Serebryakov), and both the rage and the secrets come in handy.
Fans of the actor may have been surprised to learn that he would be leading a traditional action film. Sure, Breaking Bad and Better Call Saul have action within the plot, but Jimmy McGill — or Saul Goodman — isn't exactly one of the characters caught up in the thick of things. Odenkirk in general is much more known for comedic performances.
Recently, Odenkirk spoke to Variety about his role. He discussed his surprising inspiration for wanting to take on the lead in this action film.
Odenkirk experienced his own home break-in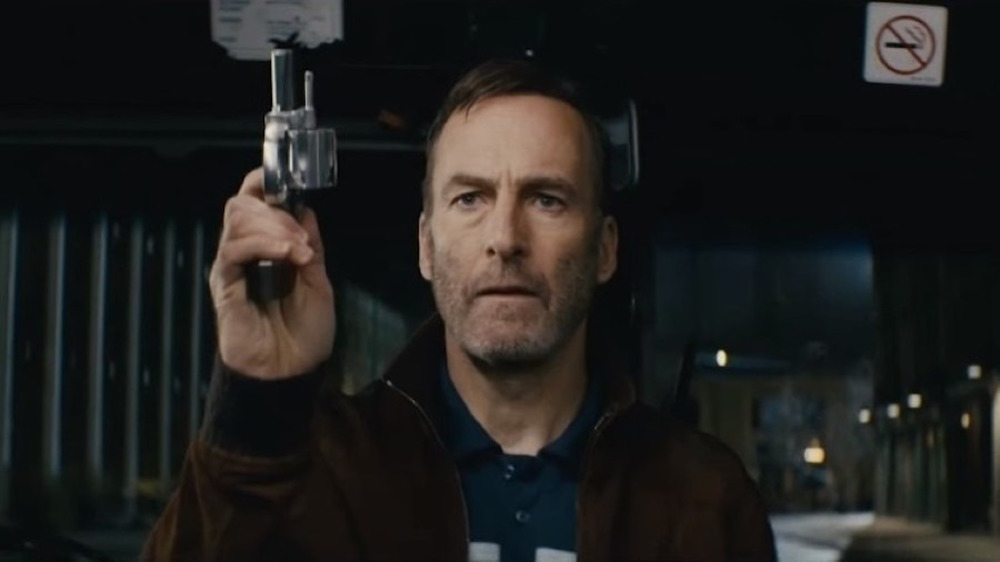 Universal Pictures
When asked if he had any input into the script, Odenkirk reveals that he pitched Kolstad his initial ideas for his character and a plot: "A dad and home break-ins." He elaborated to Variety, "I'd had two [home break-ins] in L.A. Both were extremely traumatic for my family and both left me feeling like I hadn't done enough, even though I probably did the right thing by not doing much. It left me with a lot of frustration and anger, frankly, and a feeling that if I have a chance of retribution, I'd try to take it."
Odenkirk also spoke about the "cathartic" nature of this role, having gone through his own personal experience that mirrors that of his character's. He admitted that the cathartic feeling came as a surprise to him because he "always thought that catharsis thing was kind of B.S.," mostly due to violent video games not making him feel any relief from his feelings of anger. He insists that this role was different, however, saying, "This was a real expression of these feelings. Even though it's completely fake screen-fighting, it left me feeling lighter and better."
Now that we know Odenkirk has a personal connection to this film, we're only more excited to check out his turn as the action hero in Nobody.