How Bob Odenkirk Became An Action Star For Nobody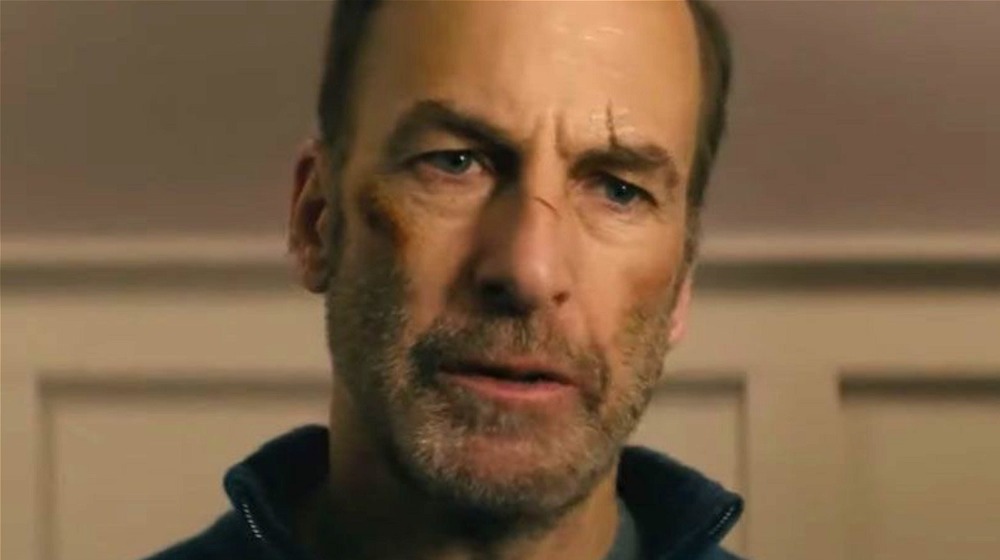 Universal Pictures
Hollywood's newest action star is here... and it's definitely not the person you'd expect.
You probably know Bob Odenkirk best for his roles on Breaking Bad and Better Call Saul — or, if you're a huge comedy nerd, for his sketch project Mr. Show alongside Arrested Development star David Cross — but his new role in his latest film, Nobody, is a huge change of paste for this character actor. As mild-mannered suburban dad Hutch Mansell, Odenkirk is living a blissful life with his family, including his wife Becca (Connie Nielsen), son Blake (Gage Munroe), and daughter Sammy (Paisley Cadorath). However, after a home invasion takes a horrifying turn and puts his family at risk, Hutch turns to a life of crime and vengeance.
In this John Wick-style revenge flick — which was written by Wick writer Derek Kolstand and directed by Ilya Naishuller (Hardcore Henry) — Odenkirk shows off an impressive array of action-movie skills. However, according to a new feature in Vulture, the process wasn't exactly easy. Here's all of the details on the harrowing process Bob Odenkirk undertook to become an action star in Nobody.
Bob Odenkirk was inspired by disturbing real-life events for his performance in Nobody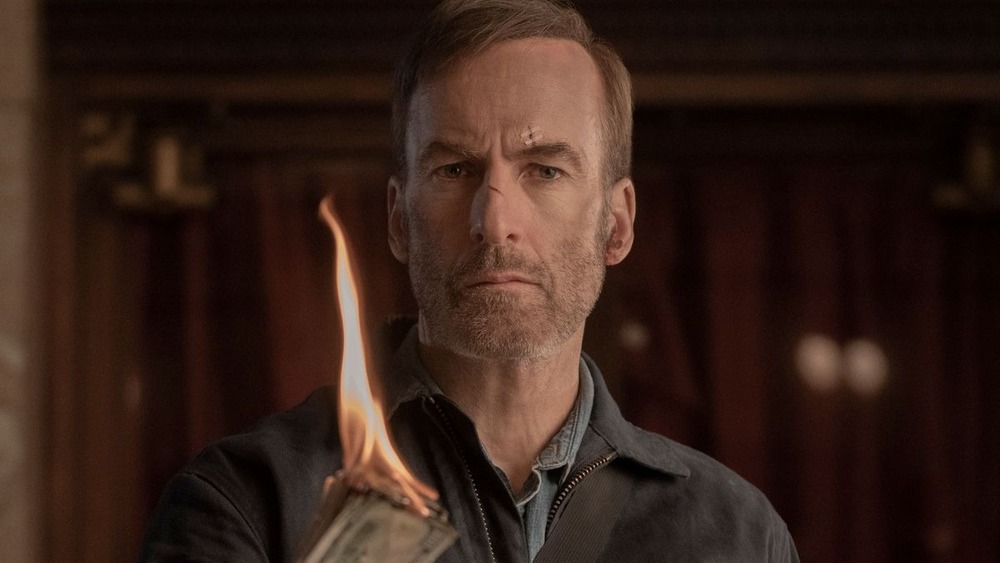 Universal Pictures
Sadly, Odenkirk's character work was inspired by some seriously upsetting real events that happened to him recently: his home was robbed twice.
"I think most people watching this movie will not realize the level of autobiography there is in it," Odenkirk, who has two children of his own, told Vulture. "I had two home break-ins in Los Angeles. One was particularly traumatic. Just a typical dad scenario. What do you do? I grabbed the baseball bat; in the movie I grab a golf club. I think I did the right thing, as I told myself, and I told the police a thousand times since then. But it doesn't feel like I did the right thing. Nobody is very related to my actual experience of having someone in the house, threatening my family, trying to keep the damage to a minimum."
The training process for Odenkirk was incredibly intense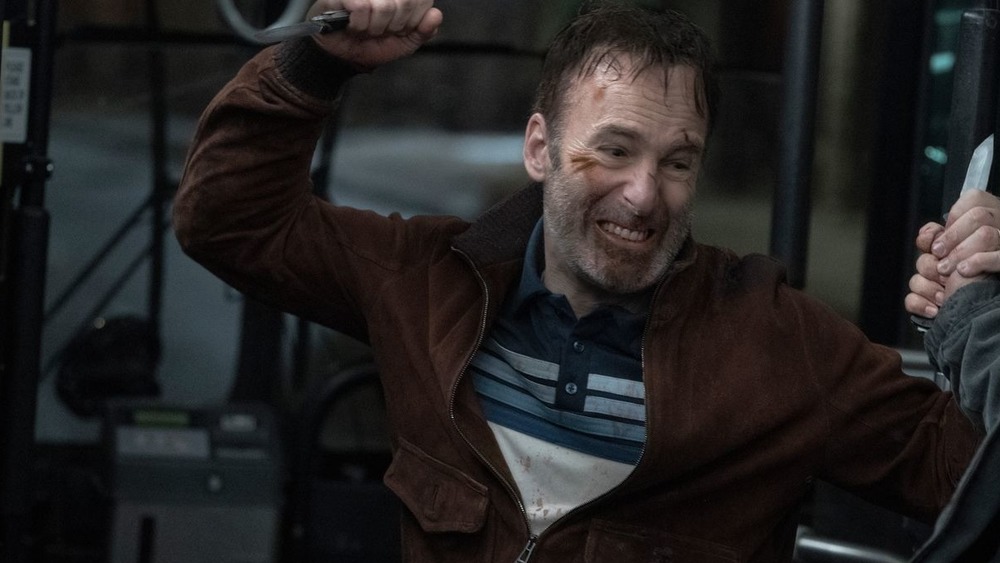 Universal Pictures
However, Odenkirk still has a daunting task ahead of him — he needed to get into John Wick-level shape. To make matters worse, he often had to train along Wick himself, Keanu Reeves, one of the most talented action stars of his generation. "In one corner there was Keanu Reeves training for John Wick 3, and he was throwing 12 guys. In the smaller corner of the room was Bob one-on-one," director Naishuller said. "Bob was sweating. It was hard for him. He'd fall down, he'd get back up, he'd shake it off. He'd go again. He'd fall back down and just do it over and over and over."
Odenkirk said it was a pretty demoralizing experience for him: "The hardest part was not the physical exertion. It was the embarrassment. Here I am training in one corner. Next to me — we can all see each other — is Keanu, who's really good at this stuff. Halle Berry is there on some days. Jason Statham came through. There are real fighters; the guy who taught me knife fighting trains Navy SEALs; a lot of them are the best stunt people in the world. And here I am over in the corner, doing the basics and sweating and looking terrible. So the hardest part was just this feeling of, like, 'What am I doing? I'm never going to get there.'"
Ultimately, Odenkirk's work paid off handsomely. Producer David Leitch, who directed the John Wick films, described Odenkirk as "ripped," and said his style of fighting turned out to be pretty impressive — and almost scary. "I would have never in a million years thought this comedy actor had this fire inside him," second unit director Greg Rementer revealed. When it came time to film a scene where Hutch attacks two goons on a bus, Rementer recalled, "Up walks Bob. I'm not kidding you: He looks like he wants to rip [the stunt performers'] heads off," says Rementer. "And I looked at [stuntmen] Kirk [Jenkins] and Daniel [Bernhardt] and said, 'Guys, good luck. He's going to kick the sh*t out of you. He's not going to pull his punches.'"
Nobody is in theaters now.