The Lawsuit Against Hawaii Five-0 You Didn't Know About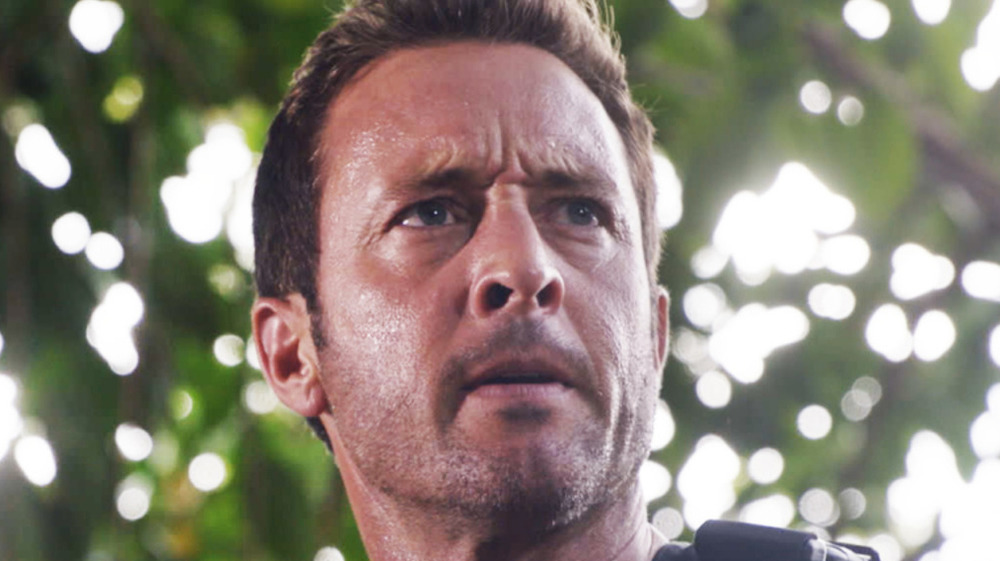 CBS Television Distribution
Hawaii Five-0 has been part of the collective television subconscious for quite a long time. When the tropical police procedural wasn't on the air, it left a big enough impression to make audiences pine for reruns or a reboot, thanks in no small part to its glut of hidden details and meanings. However, much like the criminal parasites that hid in the underbelly of Hawaii Five-0's tropical paradise, controversies lurked just below the show's production surface, at least until cast and crew blew the whistle.
Behind the scenes, Hawaii Five-0 hid quite a few scandals. For example, Daniel Dae Kim, who portrayed Detective Lieutenant Chin Ho Kelly, abruptly left between seasons 7 and 8. The in-universe explanation was he departed to start his own task force in San Francisco, but in reality, a longstanding pay dispute is why Daniel Dae Kim left Hawaii Five-0 — he claimed to have been paid 10-15% less than his Caucasian co-stars. And he wasn't alone; another person essential to the filming of Hawaii Five-0 is said to have faced harassment, and this person was willing to go to court.
The locations assistant was allegedly harassed by the producer's son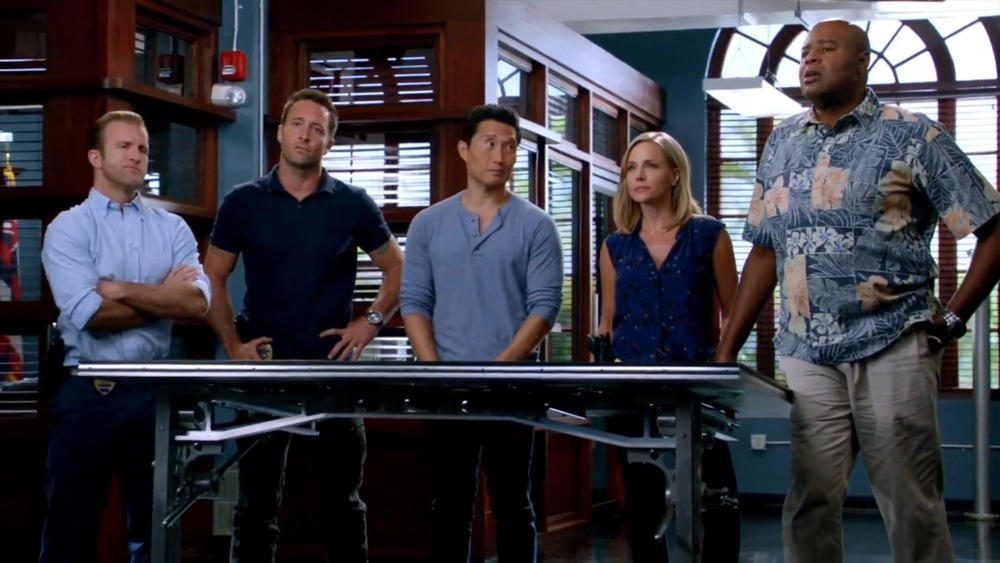 CBS Television Distribution
In 2015, Hawaii Five-0 locations assistant and office manager Kelly Tolar claims to have sent a memo to managers regarding the behavior of locations scout Jake Downer, son of executive producer Jeffrey Downer, according to The Hollywood Reporter. Tolar claimed Jake Downer "acted aggressively, unprofessionally, offensively, abusively and/or in a threatening manner." In Tolar's own words, Jake "tells me every day that I should kill myself." The alleged harassment became so severe, Tolar filed a report with the Honolulu Police Department.
In 2017, Tolar sued CBS, Eye Productions, Entertainment Partners, and Jake and Jeffrey Downer over the alleged mistreatment. Tolar's lawsuit detailed many of the ways she claimed Jake verbally, mentally, and physically harassed her. The list included placing thumbtacks on her chair, grabbing her neck, and stating he would poison the office's water. Tolar's lawsuit also asserted Jeffrey either knew or should have known about Jake's activities and "treated the complaints and allegations as insubstantial, exaggerated or a mere nuisance." Furthermore, Tolar alleged that Jeffrey exhibited nepotistical preference and claimed several supervisors said he had stated that "someone needed to go, and it was not going to be Jake Downer."
While we do not know the full details of the lawsuit, we can piece together from court documents (provided by Pacer Monitor) that Jake received numerous extensions to respond to Tolar's claims. Several days before the final extension's deadline, the judge signed an order for a stipulated dismissal with prejudice, which likely indicates the parties settled out of court; a stipulated dismissal is a voluntary agreement between parties and prejudice denotes that the matter is closed and cannot be raised again.