Why The Hawaii Five-0 Title Sequence Means More Than You Think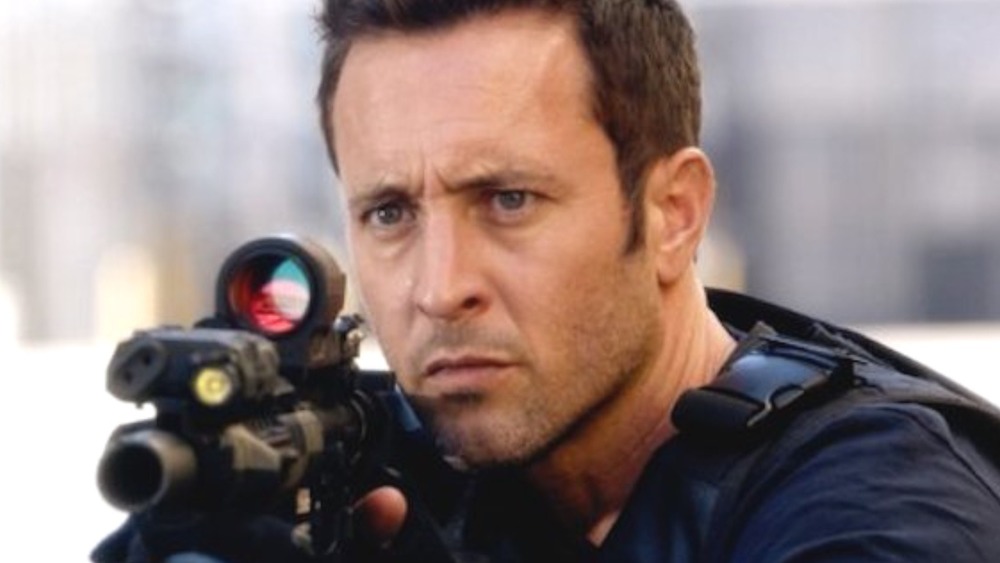 CBS
Hawaii Five-0, which kicked off in 2010 and concluded in 2020, became one of CBS's premier programs in no time. With a coastal aesthetic and sharp writing, the show stood out from its contemporaries in the crime procedural genre, such as the ever-expanding Law and Order franchise or CSI: Crime Scene Investigation. In fact, it became such a hit that in 2012, it earned the Guinness World Record for Highest-Rated New Show in the U.S., garnering 19.34 million viewers for the episode "Kai e'e." To fully comprehend the circumstances behind this smashing success, it's impossible to ignore the legacy behind the Hawaii Five-0 name that dates back over five decades.
On September 20, 1968, television audiences tuned in for the Hawaii-based police drama's first installment. Stylized as Hawaii Five-O in those days, it immediately took hold as a pop culture phenomenon thanks to its catchy theme song, thrilling stories, and memorable performances. As a result, it ran for nearly 12 years before wrapping up in April of 1980, collecting a total of 279 episodes along the way and earning its place in small-screen history. Simply put, had Hawaii Five-O not become a runaway win for CBS, and maintained that status for so long, it's likely that Hawaii Five-0 would've never come to fruition.
Naturally, the reboot of the landmark series didn't shy away from honoring its predecessor, as evidenced from an important yet missable moment in Hawaii Five-0's title sequence.
Different eras, same balcony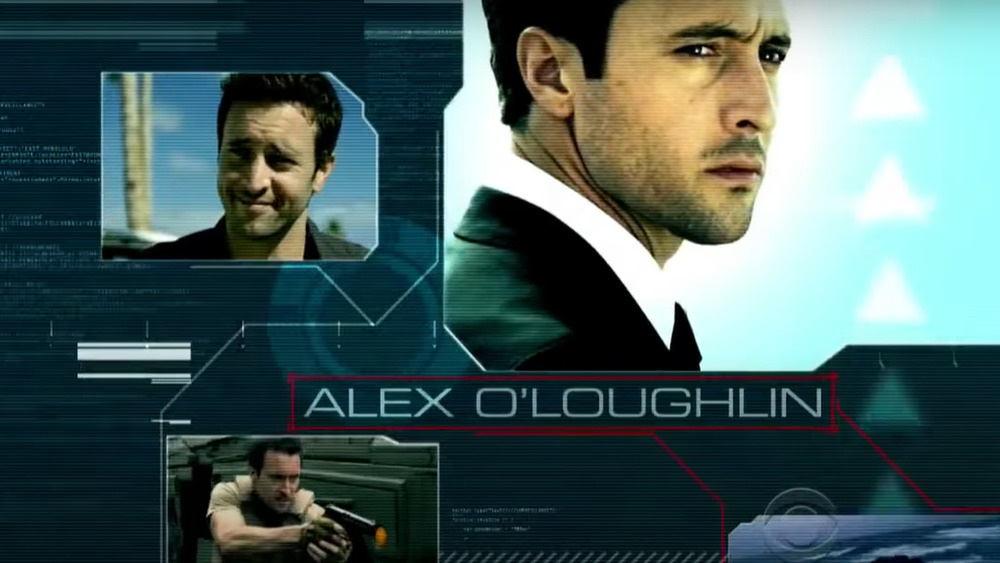 CBS
The intro for Hawaii Five-O is as iconic as television title sequences come. As a wave rises off the coast of Hawaii, the show's logo swings into view, followed by a montage of the beach, the docks, and plenty of the locale's one-of-a-kind views. Then there's a shot of a hotel that quickly zooms in on one of the balconies, revealing the main protagonist, Detective Captain Steve McGarrett, as portrayed by the late Jack Lord. The camera then cuts behind him, setting him up to dramatically turn around for a subsequent freeze-frame on his formally-dressed portrait.
Calling back to the series that came before it, Hawaii Five-0 similarly begins each episode, albeit with some modern touches. Waves crash, the title appears, and footage of Hawaii flashes on the screen. An updated rendition of the Morton Stevens-composed theme song plays, alongside a fresh, computer-inspired design for an increasingly digital age. However, for as much as Hawaii Five-0 hoped to freshen up the dated formula of Hawaii Five-O, it couldn't abandon one of its hallmarks. When it comes time to introduce the new Steve McGarrett — played by actor Alex O'Loughlin — he's shown standing on the same balcony as Lord, clad in a dark suit, and performs a similar head turn to boot.
This is a minor, and understandably skippable moment in the grand scheme of the program. But it's a testament to the creators of Hawaii Five-0's admiration for the source material and their intention to replicate its style in a new era. It also symbolically passes the torch from Lord to O'Loughlin, honoring the Steve McGarrett character's past while embracing its future.