These Are The Only Main Characters In AHS: 1984 Who Aren't In Flashbacks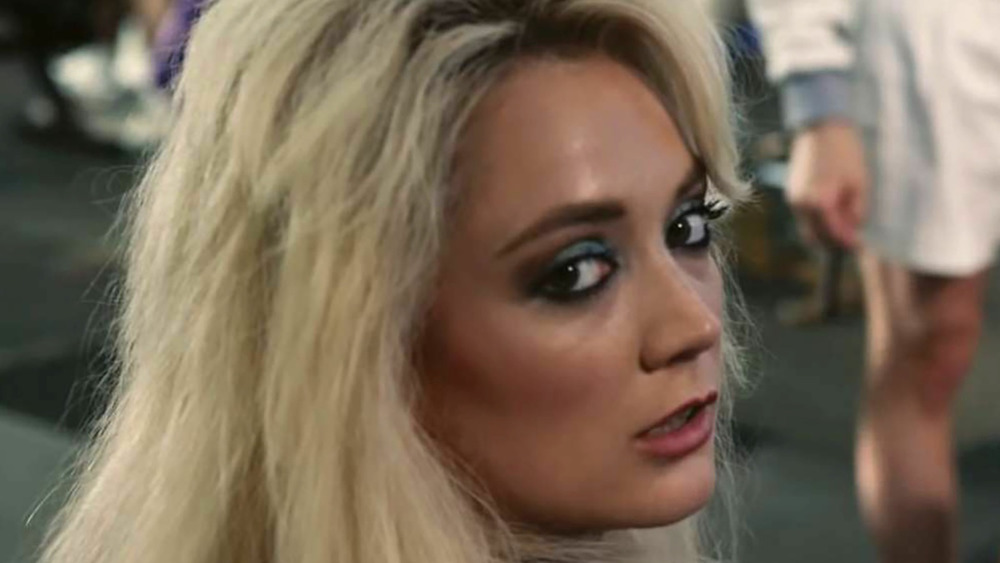 FX
Creators Ryan Murphy and Brad Falchuk have done a lot when it comes to exploring various locations and eras to make shocking and morbid seasons of American Horror Story. Most recently, the duo decided to add another throwback season into the mix called 1984. This season homages the classic 1980s slasher movies, with a cunning villain, to boot. 1984 is centered around a group of young camp counselors named Brooke Thompson (Emma Roberts), Montana Duke (Billie Lourd), Xavier Plympton (Cody Fern), Chet Clancy (Gus Kenworthy), and Ray Powell (DeRon Horton), who want to get out of the city for the summer and experience something different. Camp Redwood has a lot of history ... but it isn't cheery and filled with fun memories.
As the season progresses, viewers get to know more about each character's past through the use of flashbacks, but there are two in particular for whom viewers didn't get any such exposition.
Chet Clancy and Trevor Kirchner are the only two left out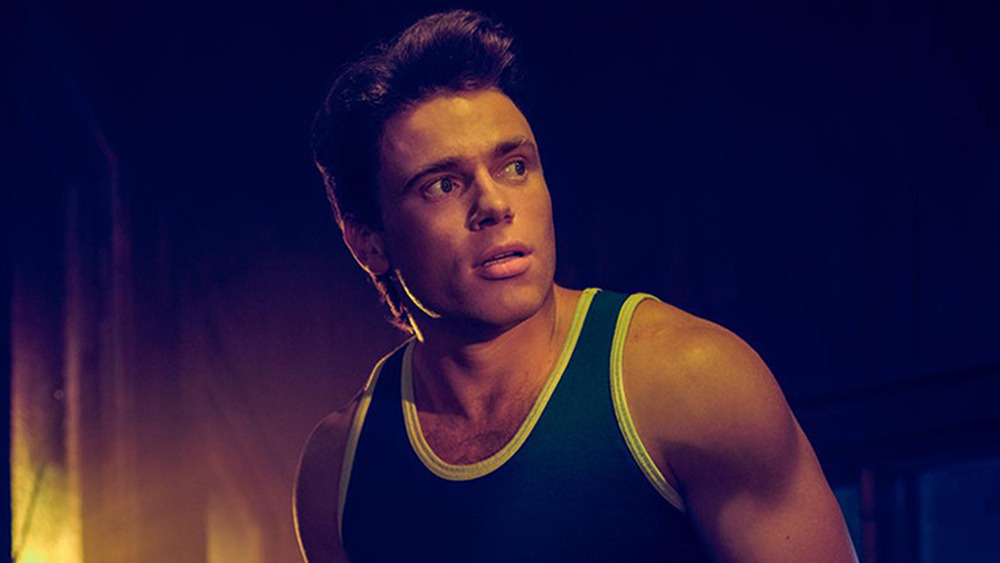 FX
Flashback use is heavy in AHS: 1984, but for some reason, ex-Olympic jock Chet Clancy is left out. Perhaps it's because his life back in the city is exactly what it appears to be, no frills or lies, whereas Ray Powell has a dark past, and Montana Duke has violent intentions and rage. The poor guy was booted out of the Olympics on account of drug abuse, and he's bound to have some feelings about that, right? Eventually, Chet gets revenge on Margaret Booth for killing him, so maybe that was enough storyline for him.
But Chet isn't the only one who doesn't get a flashback — Trevor Kirchner (Matthew Morrison), Camp Redwood's director of activities, is left out, too. The, ahem, well-endowed mustache man didn't really go into details about his life before coming to Camp Redwood, and it was only when Montana recognized him for being in Jane Fonda's first workout video that it is even discussed. Evidently, he was edited out of the Fonda video due to his ... endowment, and his only other claim to fame was appearing in the background of Three's Company's opening credits. Because this is Matthew Morrison's debut role in AHS, perhaps that's why Trevor doesn't get much exposition?