This Is Margaret Booth's Worst Trait On American Horror Story: 1984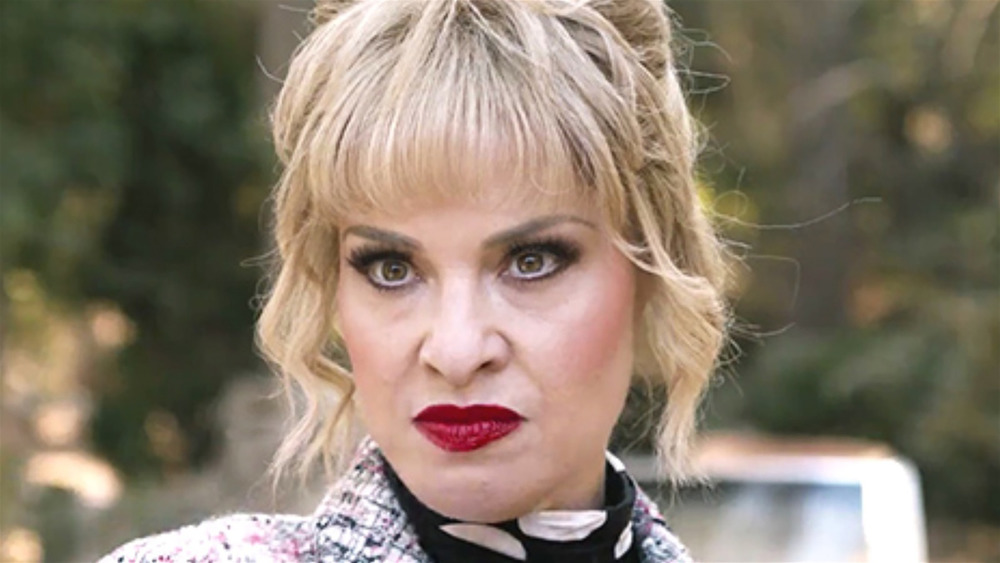 FX
American Horror Story 's ninth season, 1984, pays homage to the Sleepaway Camp vibe, with a location that is all too familiar to classic slasher movie fans. Pair it with the perfect decade — the '80s — and AHS is back to the days of leopard leggings and very big hair. It even included the vicious Night Stalker killer Richard Ramirez, but shockingly, he wasn't the main antagonist. This season might not have all of the creatures and critters that AHS fans are used to, instead focusing on a classic narrative with a very human villain: Margaret Booth, the super-religious director of Camp Redwood.
Unfortunately, 1984 didn't get the best of reviews, according to Collider, but it definitely wasn't among the worst seasons of AHS so far. Each main character had their flaws and downfalls, but Booth in particular was extra nasty for a couple of reasons. Let's explore why.
Margret Booth is conniving and manipulating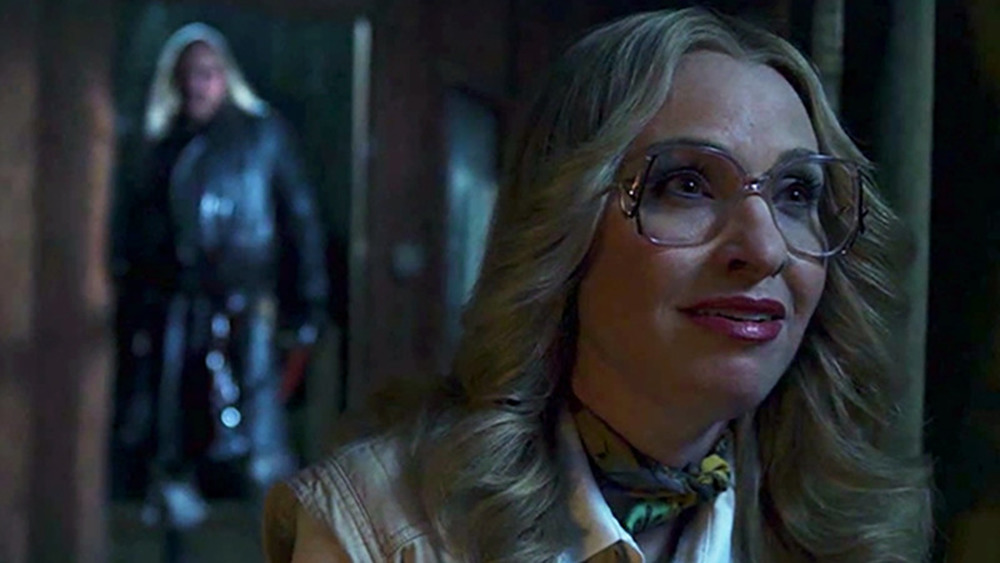 FX
Margaret Booth is played by Leslie Grossman, a recurring cast member on the Ryan Murphy/Brad Falchuk creation who's proven that she can play a menacing character. In 1984, she's revealed as a killer who lures unsuspecting camp workers to Camp Redwood under the guise of religion but really for a much more sinister reason. Booth has been to the camp before, and she's secretly responsible for the 1970 massacre.
She pinned her actions on Benjamin Richter (John Carroll Lynch), who was the janitor at the time of the massacre, leading to him spending a decade in a facility for the criminally insane. Later in the season, Booth tries this old trick on Brooke (Emma Roberts) so she can escape once again. Long story short, her worst trait is her ability to manipulate other people into taking actions detrimental to themselves while also appearing to be an innocent victim. She doesn't survive the season, though, which is karma at its finest. Even though 1984 kind of tanked, Margaret Booth will be remembered as a solid, and at times annoying, villain.