This Is Ray Powell's Worst Trait On American Horror Story: 1984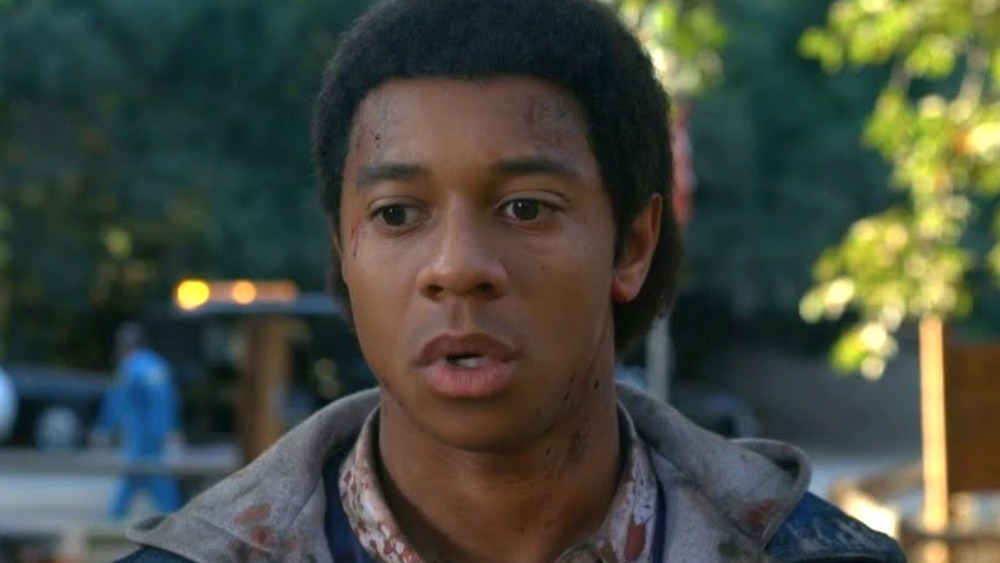 FX
American Horror Story is no stranger to problematic characters. From serial killers to power-hungry manipulators, it's safe to say AHS creator Ryan Murphy has mastered the art of horrible character traits. One of the most popular seasons of the horror anthology is season 9, also known as American Horror Story: 1984. Set in the titular year, the story takes place at Camp Redwood, a summer camp in rural California that just reopened after a hiatus.
The ninth season features AHS alumni Emma Roberts (Brooke Thompson), Leslie Grossman (Montana Duke), and John Carroll Lynch (Benjamin Richter/Mr. Jingles) as well as newcomers Matthew Morrison (Trevor Kirchner), Gus Kenworthy (Chet Clancy), and Angelica Ross (Rita/Donna Chambers). One of the characters with a fatal flaw is Ray Powell, played by DeRon Horton (Dear White People). As Chet's best friend, he initially seems to be a regular guy. A few episodes into the show, however, we learn that Ray has dark secrets that ultimately lead to his untimely death.
Ray Powell is a coward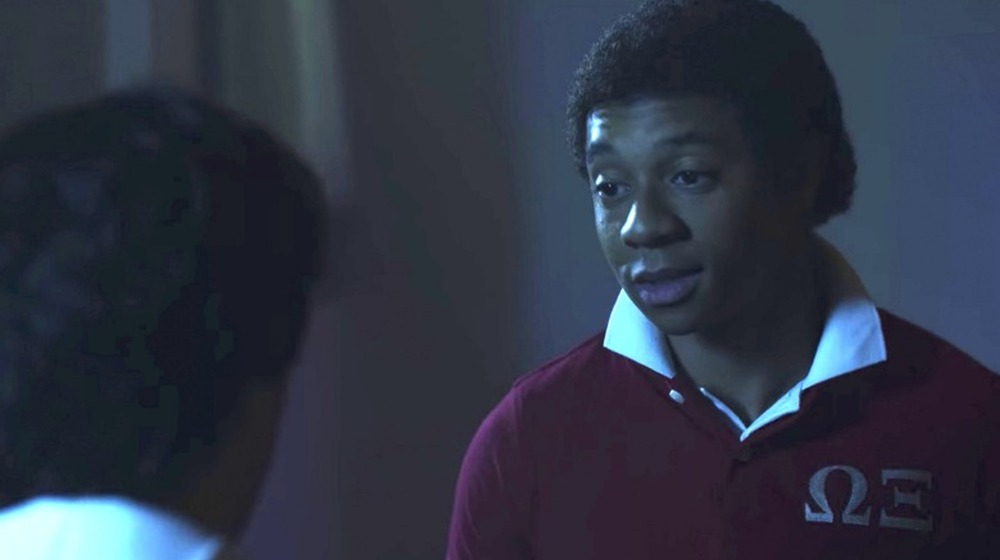 FX
Ray's downfall starts when he finds himself stuck in a hole with Chet, who's impaled on a stick after falling into a trap. Thinking Chet is unconscious (or maybe dead), Ray takes the opportunity to confess why he was so eager to leave Los Angeles and go to Camp Redwood for the summer. It turns out that he recently had an active hand in the death of a fraternity pledge who was forced to drink way too much alcohol. After the pledge takes a tumble down a flight of stairs, Ray panics and decides to frame the death as a car crash. In a flashback, we see Ray starting the car down a cliff to dispose of the body. The pledge suddenly wakes up — but it's too late to stop the car, and the pledge dies for real this time. Ray flees the scene, showing his first example of cowardice.
The cowardly acts continue after Ray's confession. Feeling irritated at Chet's reaction to his story, Ray decides to leave his best friend to die in the trap alone. In an attempt to flee (yet again), he steals Trevor's motorcycle and heads out of camp. Unfortunately for him, the sinister Mr. Jingles is waiting by the side of the road and chops Ray's head off as he rides past.
Perhaps Ray would've met a different fate if he weren't so accustomed to acting selfish, but (as a ghost) he does eventually save Brooke from meeting a grisly end, so we'll give him that much.