The Raunchy Comedy Flop That's Getting A Second Chance On Amazon Video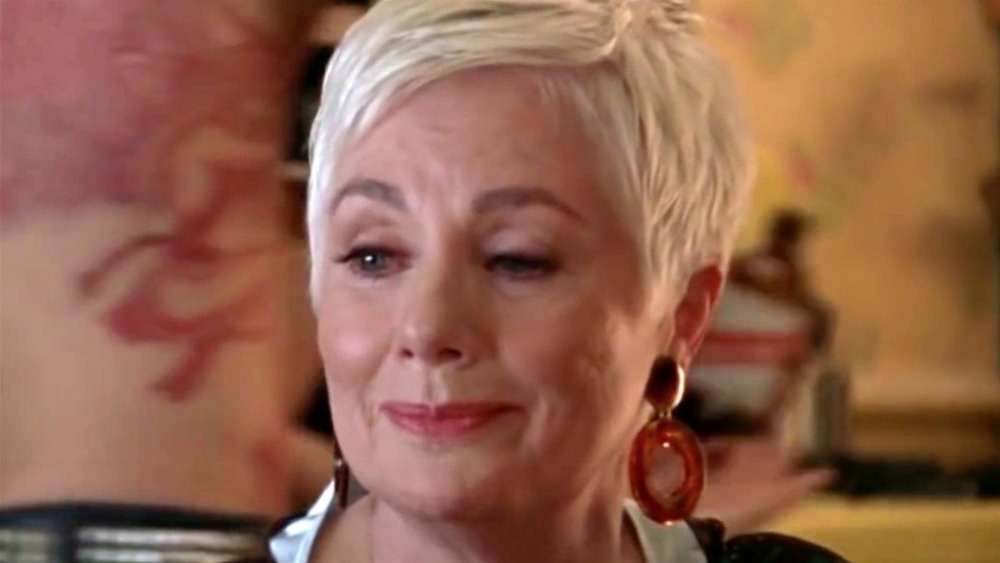 20th Century Studios
The early 2000s was a time when movie-goers had a generous assortment of raunchy comedies to choose from. While some flicks, like Judd Apatow's 40-year-old Virgin, did well with both audiences and critics alike, others were mercilessly bashed by reviewers.
The stoner comedy Grandma's Boy may not have won over the critics, but it seemed to be a big hit with general audiences. Just look at the movie's Rotten Tomatoes page, which shows a sad score of 16% on the Tomatometer, and yet a whopping 80% approval from audiences. Also check out Twitter, which is filled with users, such as Terrifying Puppet (@Blissbo1), that are saying: "Grandma's Boy is still one of the funniest and underrated movies ever made."
Now Grandma's Boy has been revived on Amazon via IMDb TV, and many fans who are nostalgic for the crude comedy are rushing to rehash some of the movie's funniest moments — such as Nick Swardson's "f***ing sweet" race car bed. Let's take a look at just what makes Grandma's Boy such a favorite with so many.
Grandma's Boy has a lot of familiar faces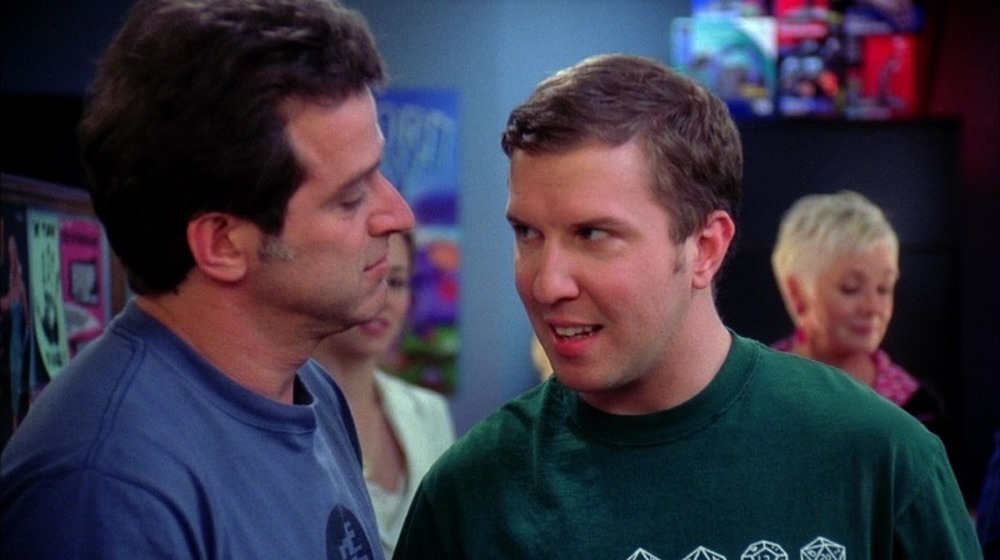 20th Century Studios
First of all, comedy fans should immediately recognize the Happy Madison logo at the start of the film. The studio was founded by Adam Sandler, who has produced many films since its creation. While Sandler does not have an acting role in Grandma's Boy, fans won't be surprised to see other familiar faces that they associate with the SNL alum.
Allen Covert plays Alex, a middle-aged video game tester who aspires to one day create his own hit game. Covert has starred in several other Sandler projects, including Happy Gilmore, The Wedding Singer, and 50 First Dates. Audiences will likely also recognize Rob Schneider, Peter Dante, and Kevin Nealon among those who have also worked frequently with Sandler. There's also Superbad's Jonah Hill in the mix, as well as Hollywood veteran Linda Cardellini.
Here's the setup: When Alex gets evicted, he is forced to move in with his grandmother, Lilly (Doris Roberts) and her two friends Grace (Shirley Jones) and Bea (Shirley Knight). Alex is put to hard labor at home fixing things around the house for his new roommates. Between trying to create his own video game and dealing with the constant distraction of three elderly women, Alex has to contend with the bizarre behavior of a game developer (Joel David Moore) who is trying to horn in on Alex's love interest. 
Cannabis does, of course, play a big part in the movie, too. There's an especially hilarious scene when Lilly and her friends mistake Alex's secret stash for tea and brew up a pot (no pun intended). Other moments like this one make Grandma's Boy a side-splitting watch, and definitely worth another look.